BIO
I am retired US military veteran Desert Storm-Afghanistan-Iraq 1989-2004 NAVY-ARMY " We the few thee 10 % Who guard our Constitution and rights of the 90% to live free. " CA WALKER
FB Link
https://www.facebook.com/walker.christopher1
Soundcloud:
https://soundcloud.com/walker-christoph … tful-woman
I am here to network with other models and photographers
This not adate site I am not here for that. I am professional and personable.
I am a designer of clothing for women .I am here to promote my business.
Motivation of my art
I like sketching and making sculptures.I enjoy Greek, Roman and North African history. I am fluent in English, Spanish, German
and a little French.
My business is a culmination of life skills and some post-secondary education in fashion design and photography.
I am currently attending a local college majoring in Ethnic Studies and minoring Art Said, in my own words,
"I am not Picasso, so I became a
Freelance Designer/Photographer
/Model
Photographic Skills set
Self-portraits & Self-portrait Couples shoots "I love me and other people!
Self-Portraits demonstrate an understanding of angles,lighting composition and positional awareness.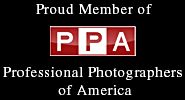 When I level my camera and lens on to you my job is to take very best image of you that's ever been done!!!!"
Current events
____________________
____________________
Primary profile MM http://www.modelmayhem.com/806
Current Default image
Okay, You are not my girlfriend
but you will be afforded the same courtesy professionally and personal respect at all time by me.So keep it real please!
You are my ideal representation of my artistic expression which I present to the world as a
Professional Endeavor
into Photographic/Modeling Industry.
"I am natural light shooter."
Current Schedule Events
___________________

New York,New York

Miami,FL

Italy,Vicenza

France,Montecarlo

Germany,Frankfurt
Create your own visitor map!
New friend please a courtesy of a tag and.or comment please!1
S.S.P STANDARD SHOOT PROCEDURES
Call to confirmation phone and email
My email include
Time
,
Place
and
Compensation
Forms Model Release,Sexual Harassment,Non-Disclosure, Fact, Polices, Shoot Plan