Travel Schedule:
FL (Orlando, Miami, Tampa): February 20-27th, 2014 - NOW BOOKING
CA - (Los Angeles, San Diego, San Francisco, Santa Barbara): July 9-16th, 2014 - NOW BOOKING
NYC - TBA
London, England - TBA
Canada - TBA
I'm a professional, internationally published model.
I am a big fan of and mostly hired for lingerie and implied work.
I do offer full nudes, but no spreads, no erotic, and no fetish. Keep it classy.
I'm a very professional but fun person to work with. Punctual, on point, and a splash of dazzle. I've yet to disappoint anyone. Feel free to ask those I've worked with.
I'm curvy and tatted, confident and natural.
***NUDES***
Yes, I shoot them, but it varies depending on photographer and idea. I never do nudes for TF. My nudes will always be paid because it's my tookus out there in the open.
I will never do spreads. And I will never pose in a manner that is distasteful or gross.
I recently began a nude portfolio here on Model Mayhem for those who prefer to gander before a booking. #3166535
***FLAKES***
I can't believe how many of you there are out there.
So to save myself time in the future, if you ignore me, I will make sure to ignore you. Time is precious. I'm only getting older and I hate the back and forth game. I take this seriously and want to work with others who feel the same.
References:
I do them. I also have them.
Travel:
I do have an international passport as well as license. I am willing to travel whenever and wherever it is possible.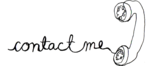 - The best way to contact me is through an MM message.
*********
I apologize for those who have been harassed by this MM member: 469097
If she requests personal shots of me, I ask that you do not send them. And please flag any inappropriate emails for the mods, as she's being looked into.
Thank you.