Travel Schedule:
FL (Orlando, Vero Beach, Daytona, Tampa, Miami) - May 5th to May 30th.
I'm a professional, published model.
I am a big fan of lingerie and implied work. I'm a very professional but fun person to work with. No complaints yet.
References:
I do them. I also have them. I do not mind being asked about.
Travel:
I do have an international passport as well as license. I am willing to travel whenever my career allows me to.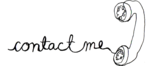 - The best way to begin contacting me is through an MM message.