I'm an upbeat, friendly model with 6 years of experience available for many genres, including but not limited to: glamour, pinup, fetish, alt fashion, art nude, and boudoir. I have experience shooting stills as well as video. I have a large wardrobe and usually provide my own clothing and accessories for shoots. Most of the time I do my own hair and make up.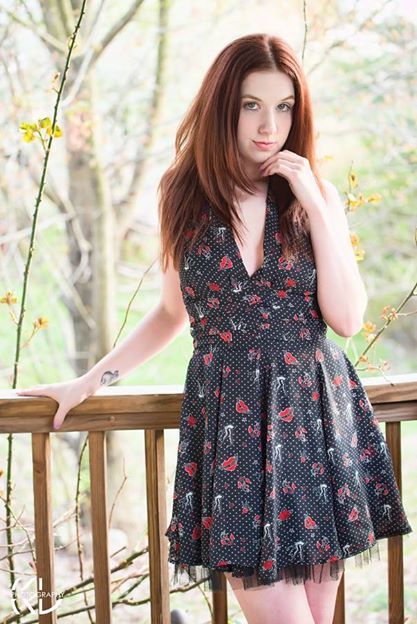 recent picture taken 4/22/2014 by Kenny Lee
When not traveling I'm available in NYC, Long Island, NJ, and eastern PA.
My apartment in Queens NY is an option for shooting if you don't have a space. I also travel to the Bensalem PA and Washington DC areas often.
I will only give my phone number out once a shoot is booked.
Meaning a date, time, location, length of shoot, content, pay rate and wardrobe have been discussed either through MM messages or email.
I am only taking paid shoots at this time. NO TFP TRADE OR TEST SHOOTS
My rates are usually (meaning not set in stone) $75-$125/hr depending on content.
*WARDROBE FOR SALE*
http://www.modelmayhem.com/po.php?thread_id=920500
http://www.modelmayhem.com/po.php?thread_id=921188
CURRENTLY BOOKING FOR ALL OF 2014

NYC/LI/NJ/PA April 1 -May 31
Queens NY April 25, 26
Newark NJ April 27
Long Island NY April 29
Long Island NY May 3,4
Long Island NY May 15-17
Queens NY May 18,19

JUNE 1-10 Traveling with Constance OMP #453848
CINCINNATI OH June 1
COLUMBUS OH June 2-3
CHICAGO IL June 4
DES MOINES IA June 5
CHICAGO IL June 6-7
GURNEE IL morning/ INDIANAPOLIS IN evening June 8
INDIANAPOLIS IN June 9
WITHIN 2HRS OF DETROIT MI June 10

June 11-25 traveling solo
DETROIT June 11-13
PITTSBURGH PA June 14
DRIVING FROM PITTSBURGH - PHILLY SO AVAILABLE IN PA June 15
ALLENTOWN/PHILLY area June 16
PHILADELPHIA June 17
NORTHERN VA June 18
MD/WASHINGTON DC/NORTHERN VA June 19
CT/MA/RI June 20
CT June 21
NYC/LONG ISLAND/ NJ June 22 and 23
CENTRAL/UPSTATE NY June 24
ROCHESTER AND BUFFALO NY June 25

NYC/LI/NJ June 26-July 26
Manhattan NY July 12

July 27- August 6 traveling with Constance OMP#453848
DALLAS TX July 28-29
AUSTIN TX July 30-31
SAN ANTONIO TX Aug 1-2
HOUSTON TX Aug 3-4
LAFAYETTE/NEW ORLEANS LA Aug 5-6

TAMPA FL for FetCon Aug 7-10
Aug 7 available between noon and 6pm
Aug 8 available after 1pm
Aug 9 available after 3pm
Aug 10 available any time

NYC/LI/NJ Aug 14-21
Aug 16 Long Island

BALTIMORE MD NinPar Aug 22-25

LAS VEGAS NV and possibly southern CA September (dates tba)
Credits
Feel free to message people in my top 12 as a reference on my behalf
I have worked with well over 100 photographers and have posed for numerous workshops, group shoots, art classes, as well as bodypainters.
I have experience walking the runway for a few designers and have taken part in a few fetish and burlesque performances in the NYC area.
Full list of references available if you'd like.

some websites I've shot for
BrokenDollHouse* TightJeanBabes NinPar*
MessyGirl GiantessZone* PayToObey.*
DFPProductions* Glamour101* AffinityGirls PinkFootFetish* BrattyFootGirls PunishedBrats*

Models I love shooting with
Kerri Taylor #982* Ludella Hahn #240525*
Lydia Lael #477955* Monica Jade #694445*
Rachel Aurora #2938352* Constance on OMP #453848*
Jordana Leigh #1422* Meg An #2343826*

* denotes multiple shoots together
Lists
Travel Notice

Aug 7, 2014
heading to Tampa for FetCon :) available for fetish video or photo
Aug 5, 2014
2 models available for pin up/nudes/fetish in New Orleans
Jul 28, 2014
2 models available for nudes/fetish in Dallas/Houston/Austin and San Antonio
Jun 25, 2014
Tara and Constance available for nude and fetish in Upstate NY
Jun 20, 2014
2 models in MA/RI/CT available for fetish and nudes
Jun 18, 2014
2 nudes/fetish models in Baltimore/DC/ northern VA area
Jun 14, 2014
2 models available for nudes and fetish all over PA
Jun 10, 2014
Tara and Constance available for nude and fetish in Michigan
Jun 8, 2014
Tara and Constance available for nude and fetish in Indianapolis
Jun 4, 2014
2 models in Illinois and Iowa available for nudes and fetish
Jun 1, 2014
heading to OH with another model, available for nude and fetish

Local Availability Notice

Jun 22, 2014
available with another model for nudes/fetish in NYC/Long Island and NJ
Friends
Tara Tied has
2733
friends.