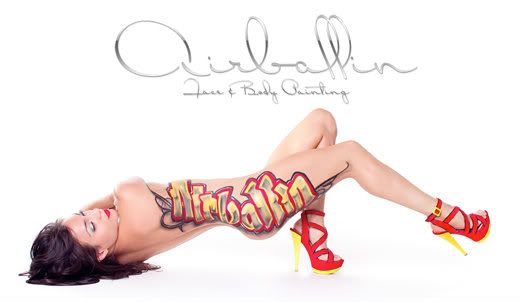 Website
Facebook
Youtube
Instagram
--------------------------------------------------------------------------------------
Body painting
is a lot of fun! But it also costs money. So please keep in mind this is my job. My time, labor and talent are just as valuable to me as the cost of my materials, if not more. I will make an honest effort to work with any reasonable budget or offer.
Models
Please respect my work by not asking me to pay you to paint you. As of now, I am mostly available for
Paid assignments
. I am very selective about who I will consider
TFP
work with. It really has more to do with your attitude, and less to do with your talent or looks. If I happen to be interested in trade work with you, I will contact you.
Nudity
on camera is not required but please take note that I paint on skin, not clothing. If the possibility of me seeing you naked makes you uncomfortable, body painting may not be for you.
Travel
I do travel frequently. I will travel anywhere in the world providing expenses are covered. Send me a message for pricing and availability. I cannot consider any trade work that consist of traveling. Even if I'm "ever in your area".
"I never know what I'm doin....until I'm done doin it!"