-Please DO NOT contact me unless you are serious about an inquiry! This is a
job, NOT a hobby!
*Kindly please do NOT ask me, because I will NOT under any circumstances shoot nudes. I will however shoot top implied with certain photographers who I have known and worked with on numerous occasions and am comfortable with.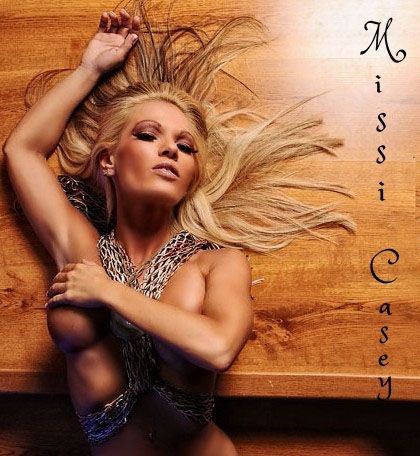 Most all of my Pictures that you see here, especially on my front page are of my MAIN MAN....Daniel Andres. That man scooped me up and made me who I am today, taught me everything I know. If it wasn't for him I wouldn't be where I am today and accomplished all I have in a very short period of time.....
****This page is still under construction so please bear with me, more new photos to come, with approved photographers!
For a lil' more of my port and personality:
FaceBook - Missi Casey
Instagram - Missi Casey
Twitter - Missi Casey
Daniel Andres #717
Chad Dion #58229
Todd Plinke #755
Matt Robinson #56765
Rudy Triana #600386
Derrick Doty #351023
Venge Media #638151
Mike Vega #136442
Stephen Michael # 1235651
Keith Wolfe #517732
Bobby Turi #442721
Charles William #61982
Jeff Shepard #
Lee Wallace #48529
Tommy Post #1986061
Etc...........................................................................

*************************************************************
Daniel Andres-1st book.....2nd to come out....so look for it soon!!
TeaseUm Bikini Model
Florida Vixen Model
Nascar Clothing Model
Whiteline Magazine-"Babe of the month" Oct. 2008
Multiple Magazines
T.V. Commercials in my local area
"2010" S.W. FL Calander Cover
Multiple Calanders
D&G Model
True Religion Model
FlatsPirate.com
Floridaunderground.com
bikerbunni.com
Diesel Model
Etc...........................................................................

*************************************************************

For those of you who did take the time to read this, I thank you very much and if we do decide to shoot together you will ALWAYS get the "Look" you are looking for......Much love and energy...

Missi Casey