-Please DO NOT contact me unless you are serious about an inquiry! This is a
job, NOT a hobby!
*Kindly please do NOT ask me, because I will NOT under any circumstances shoot nudes. I will however shoot top implied with certain photographers who I have known and worked with on numerous occasions and am comfortable with.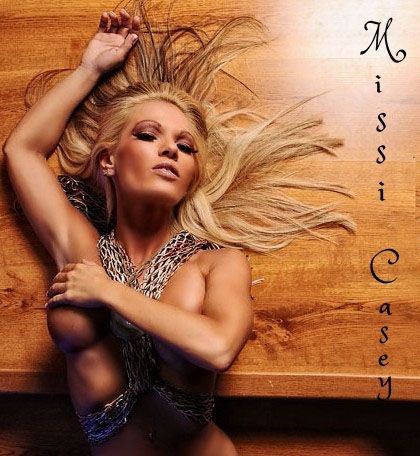 ****This page is still under construction so please bear with me, more photos to come!
For a lil' more of my port and personality:
FaceBook - Missi Casey
Instagram - Missi Casey
Twitter - Missi Casey
Daniel Andres #717
Chad Dion #58229
Todd Plinke #755
Matt Robinson #56765
Rudy Triana #600386
Derrick Doty #351023
Venge Media #638151
Mike Vega #136442
Stephen Michael # 1235651
Keith Wolfe #517732
Bobby Turi #442721
Charles William #61982
Jeff Shepard #
Lee Wallace #48529
Tommy Post #1986061
DG Photo # Models contact me if you need info***
Etc...........................................................................

*************************************************************
Daniel Andres-1st book.....2nd to come out....so look for it soon!!
TeaseUm Bikini Model
Florida Vixen Model
Nascar Clothing Model
Whiteline Magazine-"Babe of the month" Oct. 2008
Multiple Magazines
Multiple Calendars
S.W. FL Calendar Cover
T.V. Commercials
D&G Model
True Religion Model
FlatsPirate Model
Floridaunderground Model
bikerbunni Model
Diesel Model
Etc...........................................................................

Most of my work was done under contracts through D&G and Diesel, but I am home now and starting new adventures!

*************************************************************

For those of you who did take the time to read this, I thank you very much and if we do decide to shoot together you will ALWAYS get the "Look" you are looking for......Much love and energy...

Missi Casey