Testimonials
'Tara is an absolute pleasure to work with. Always professional, creative, calm and most of all, relaxed and funny. Shooting with her was not only a good laugh and great fun but also produced some of my favourite images to date. I certainly wouldn't hesitate to work with her in future and I very much hope we do so again soon. 100% recommended!'
-Paradisaea Decora, Sacre Coeur Jewellery and Adornments
'Tara is very easy to both work with and get along with, has tons of ideas and the ability to bring the very best from any shoot, not just from the photos but also when organising locations, designers and other members of the team. She is exceptionally talented and working with her was absolute pleasure. I thoroughly recommend working with Tara if you get the chance, you will not be disappointed'.
-BlackLotus
'Tara's attention to detail is second to none. A true professional who will succeed in the industry. I cannot credit her more for her outstanding work and how much she has helped me expand my portfolio over the several years I have worked along side her. A beautiful girl inside and out and I'm glad to have a friend like her to count on.'
-Emma Hardware
'Tara has a great talent with photography, I was blown away when I saw the quality of her work and moreso by her humility to her craft- Tara doesn't big herself up but she's got a great eye and also a great way with the models'
-Daniel Mirante
'Tara's enthusiasm and dedication to her craft shine through. She has a real get up and go attitude and a willingness to learn which stands her in very good stead in the long term. Already in the short time I have known her, her work has leapt to another level and I am sure if she continues along this path she will enjoy a great deal of success. She has a good eye for composition and a good sound knowledge of post process techniques. A promising, great career in photography'
-Paul Dear
'I have seen Tara grow and improve as a photographer. She has that indefinable 'something' that can't be taught, that allows her to see the potential in any image. She is developing a style all of her own, and I would commend her work to anybody who enjoys good photography.'
-Mark Conway
************************************************************************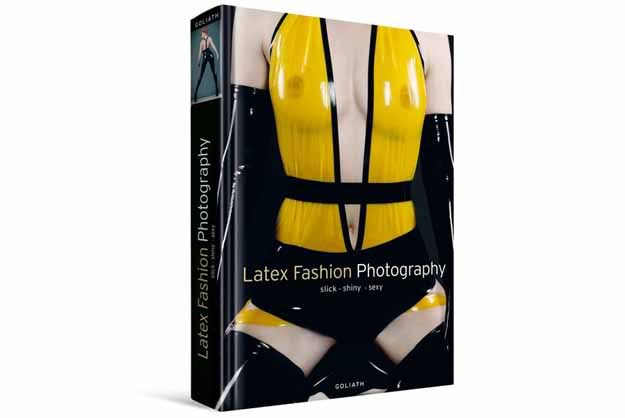 'What a tight fit! The most popular models are posing in their finest latex outfits in front of the cameras of the best fetish and fashion photographers of the world: pure erotic elegance. Latex Fashion Photography is a lustful compilation on the highest level and a must have for all those who love it tight and glossy. Enjoy and have fun'. -Goliath Best Photobooks
Available now from
Amazon
and
Waterstones
and other good book shops.
Publications and online features
*Latex Fashion Photography- Goliath Books (Miki Bunge) Pages 296, 297, 298, 299
*Ciamata Alle Arti (Italy)
*PSDR Evolution (Italy)
*Bizarre Magazine- April 2010
*Bizarre Bodyart Book 4 (UK)
*Devolution Magazine- Issue 27 (UK)
*Devolution Magazine- Issue 29 (UK)
*Dark Pictures (USA)
*Drac in a box (UK)
*Dotted With Hearts (UK)
*Ultra Vixens
*Visions of Cleopatra (International, DeviantArt)
*Cake, Cake, Cake! (International, DeviantArt)
*Hey There, Sweet Face (International, DeviantArt)
*The Sweet Life (International, DeviantArt)
*Forever 80's (International, DeviantArt)
*Vintage (International, DeviantArt)
*Props in Photography (International, DeviantArt)
Models
* Ulorin Vex (UK) #2178
* Nina Kate (UK) #4529
* Viktoria Modesta (UK) #661060
* Cervena Fox #812816
* Samantha Stone #560619
* Sohuii (UK) #404650
* Ruby True (UK) #33718
* Paradisaea Decora (UK) #622172
* BlackLotus (UK) #891742
* Luxuriaa #668937
* Phoebe At Models1 (UK)
* Hollie Clements (UK)
Styling and Designers
* Blacklickorish Latex (USA) #202582
* HMS Latex
* Jane Doe Latex (UK) #849668
* Kaoris Latex Dreams (UK) #900779
* Lady Lucie (UK) #770999
* Lena Quist (UK)
http://www.lenaquist.com/
* Libidex
* Lovechild Boudoir (UK) #1267186
* Nicole Gill (UK) #1667493
* Natacha Marro (UK)
http://www.natachamarro.com/
* Ooh La Latex (UK) #1119898
* Rachel Freire (UK) #680647
* Sacre Ceour Jewellery and Adornments #1078342
* Shh Couture
* Violaceous Latex (UK) #1623881
* Valkyrie Styling and Corsets (UK) #543063
Makeup Artists and Hair Stylists
* Kim Roy #898683
* Tabitha Adams #1116085
* True Hair and Makeup #590205
* Emma Hardware #1901751
* Gemma Routledge (No contact available)
* Sarah Jane Ellis #631518