Thanks for visiting our profile. Please enjoy our images.
Albertex Photo is Bill and Tanya, a husband and wife team in Mansfield, Texas. I have a BA in Photography from Sam Houston State University and have been a photographer for 30 years. Tanya has been a professional photographer for over 20 years and used to own a studio in her home country of Canada. We met at a photo convention in Las Vegas. Yes, what happens in Vegas does not always stay in Vegas. She is from Alberta, Canada and I am from Texas, hence the Albertex Photo.
Our philosophy is simple, "it is more important to click with the subject than to click the shutter", Alfred Eisenstadt. Our primary business is shooting weddings and events but we love shooting boudoir and pinup. One of our other specialties is vintage photography, whether it is old west, gangster/flapper, Victorian or 40s or 50s Pin-up - we can do them all.
Albertex Photo hosts the Picture of the Day Original Edition, MM Photographer of the Day and the MM Model of the Day Contests. Please come visit and upload a photo and vote.
Picture of the Day Original Edition
Photographer of the Day
Model of the Day
Proud members of:
Professional Photographers of America
Wedding and Portrait Photographers International
Nikon Professional Services
Texas Professional Photographers Association
Antique and Amusement Photographers International
National Association of Photoshop Professionals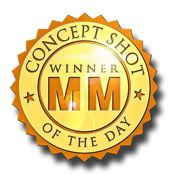 5
6
3

2
2

2
3