Taylor Fox:
or
(Tay):
CURRENTLY DOING TFP OR TFCD WORK IN PALM SPRINGS
JUST MOVED TO THE AREA AND LOOKING TO MEET, NETWORK, AND SHOOT WITH PHOTOGRAPHERS, MUA's, HAIRSTYLIST, ARTISTS, AND WARDROBE STYLISTS!
MESSAGE ME TO SET SOMETHING UP
I want to put a creative touch in any kind of visual art.
I'm Majoring in Graphic and Art Design, and am interested in visual communications. I practice editing on a lot of my own work as a passion but am not under graphic designer/editor on MM,and am only looking to be booked as model. I am a very open energetic person, that will be respectful and professional when needed, but am not shy, silent or afraid to converse with another human being. since im not for any awkwardness i figure to be as easygoing as possible. =]
[Working with me][/b]
RATES ARE NEGOTIABLE DEPENDING ON SHOOT just ask me!
I ALSO DO SELECT TFP WORK
If you wanna do a trade shoot make sure your within the following ]:
1. Bring A DIFFERENT kind of project to the table, something i have NOT done and that will definetly be something that will expand my port
So if you feel it is please feel free to message me
if you want work together and get creative.
[The Style I like]
VERSATILITY ! VERSATILITY! VERSATILITY! I AM OPEN TO ANY SUGGESTIONS. As you can see I am very versatile i want to add every kind of photo i can to my port even if its out of my element i LOVE a challenge of stepping out of my box or yours. If the style is something i can picture myself in, Then its definitely on my list of Goals to attempt and nail.
I can also (if need be) do my own makeup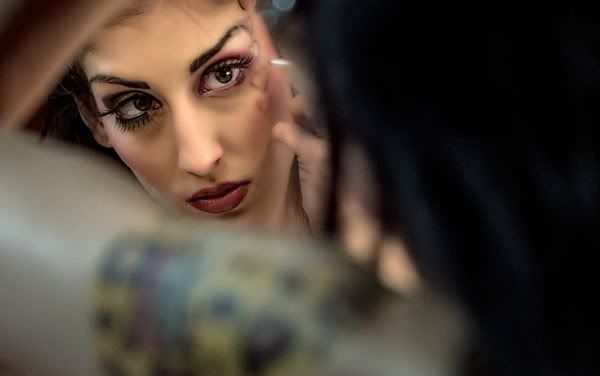 vvvvv MY NATURAL CURENT LOOK (no photoshop, real hair color, less makeup) vvvvv
LONG DARK BROWN,BLONDE,AND BLACK
WANT ANOTHER COLOR??
I LOVE WORKING WITH WIGS, I have a huge collection of colors and styles and have used them in previous shoots here are SOME STYLES I OWN AND HAVE SHOT WITH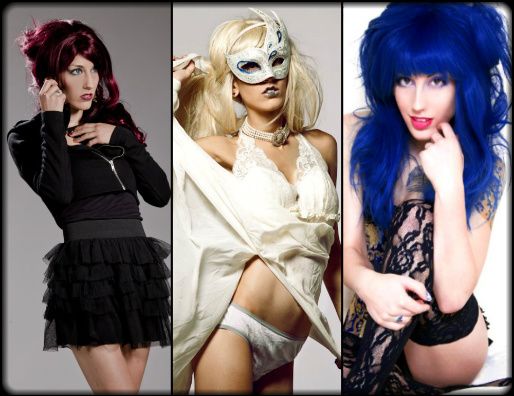 [Body Mods]
I have tattoos on both my collar bone areas my right shoulder back of shoulders both sides, behind the neck, lower right hip bone, lower back, finger. All Tattoos are able to be covered. I don't typically wear the jewelry unless requested but I do have holes for lip piercings, tongue, nose, bellybutton, ears. The holes are not at all noticeable without jewelry. Only worn if requested.