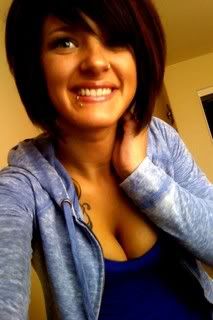 I am Passionate, Strong Willed, and outgoing;
Art Is my life. Modeling and Art is my passion
not my hobby
I Have a more "EDGY" More Spunky Look To me
I Love it. I Shoot Both Classy && Edgy Looks.
I Bring Energy, Personality, And Inspiration To EVERY SHOOT!!!
Pain, Sweat, Hope
3 Things That Got Me Where I Am Today
I ALways Knew Growing Up I Would One Day Rocket Into the Fashion Industry, And Here I Am Today Doing What I Love
MODELING
Also Dancing.
Art, Fashion, Beauty, Pain