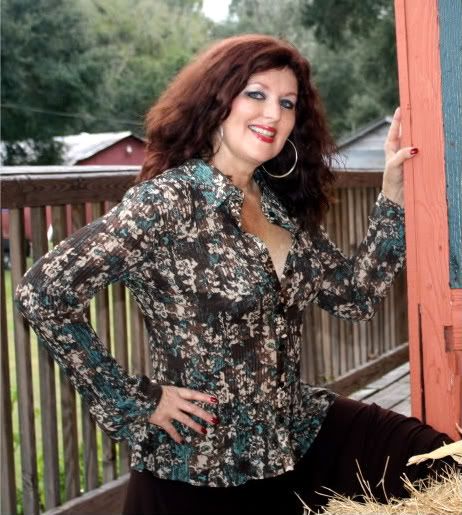 I am from three generations of modeling. I use to be a photographers model back in my 30's. I got out of the modeling field for several years and recently started dabbling again.
I would like to get into promotional modeling! Done the bikini and fashion modeling in the younger days, now wanting to branch out into a more appropriate age category!
I have posted old and new photo's to show how a woman ages "gracefully" as they say. My daddy always told me "It's when they stop looking, is when you need to start worrying". I believe daddy was right (to a degree).
To me the beauty in a woman is seen in her eyes because that's the doorway to her heart. It's not always the beauty on the outside that counts.
In a newly published book called:
Project 40+ Mature & Sexy Check it out at
http://www.blurb.com/bookstore/detail/1 … rce=widget
Please check out the creator of this project here:
https://www.facebook.com/pages/Project- … 4654563122
Thank you for your comments, they are much appreciated and thank you MOM for being the wonderful and beautiful woman that you were and making us into what we are today!!
OH, DON'T FORGET TO CHECK OUT MY "LITTLE DARLIN" LIST, IT'S MY DAUGHTER, MELISSA MICHELLE.