Hello,
MacheteLatte
here
I'm here to inspire everyone to create! I am a person FULL of ideas, and I strive to make those ideas come to life - be it through drawings, paintings or photographs. I wanna be your muse, I want you to be MY muse. I want to work with creative individuals who can help make these thoughts and ideas in my head a reality...I want to welcome you into my world and create mind-blowing concepts that has never been done before.
My Interests include: Elegant Gothic Lolita, Cosplay, Fetish, Fantasy, Fashion, Glamor, Extreme make up, Steampunk, Victorian, Classic pin-up, Cabaret and anything Circus related. But it doesn't stop there, I am always willing to explore new ideas and concepts.
*NOTE*
I always bring a non-interfering escort along with me if it's our first time shooting. It has no affect on my ability, it's for my safety and comfort.*
For the moment I prefer to do paid work, but I will do tfp/cd if it catches my interest.
Message me if you're interested in working with me, let's share ideas! Thank you for viewing and have a lovely day! *Throws Confetti in the Air*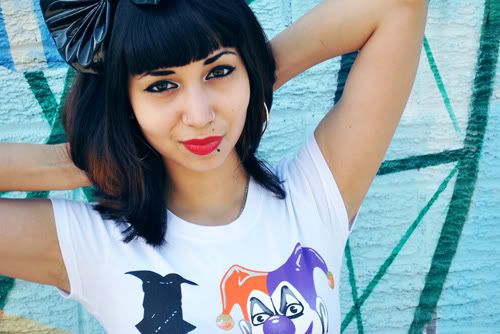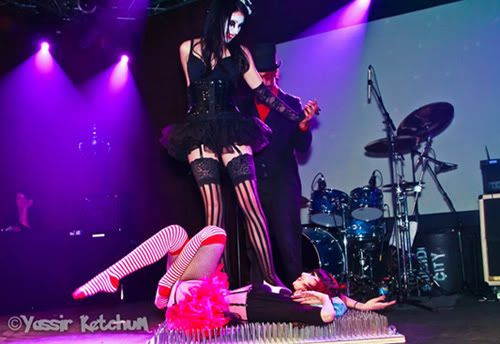 Bed of nails Performance/
Photo Credit: Yassir Ketchum
Photo Credit: Dwight NYC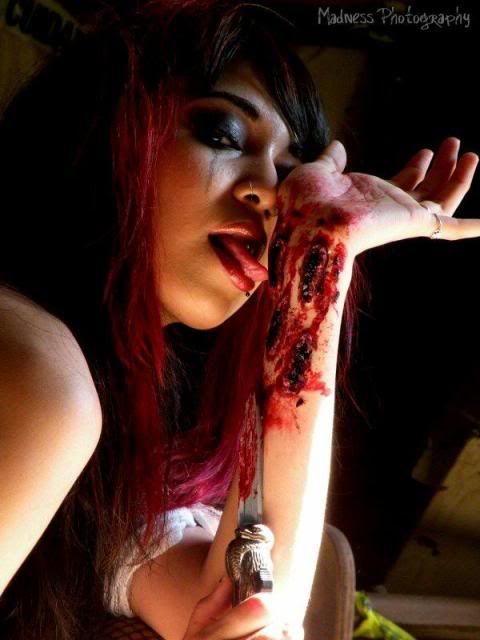 Photo Credit: Madness Photography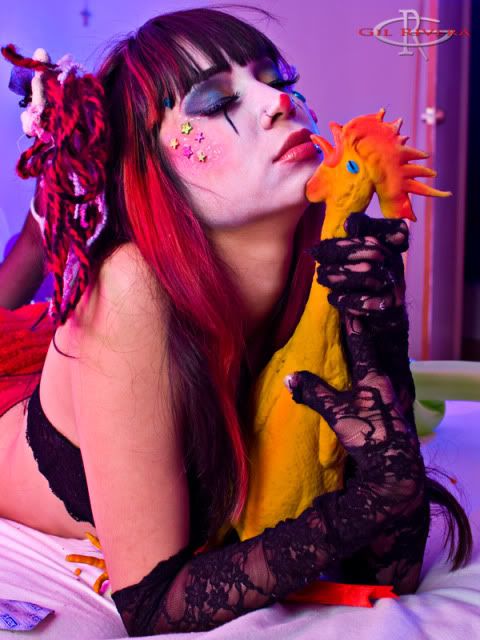 Photo Credit: Gil Rivera
Photographers:
!! = Never received images
Harry Pocius #775525 [2x]
Dwight NYC #508072 [2x]
Romanimages #594285
Studio 206 #148598
ShadowRaven #13376
PNB Photography #451947
BIYOSHIPATRICK II #655968 !!
Dorado Inc #642939
Madness Photography #1242869 [4x]
Gil Rivera #692434
Fernando Cortez #1501651
Exphoria #89672
Models:
Kristianna #82769
Pinky1012 #857888
Lauren Syn #1045257
Piink Massacre #1312733
R.J Williams #1326342
MUA
DaMake-UpDiva #1280571 (2x)
Jessica Saint Beauty #194112
Charlie Waffles #1634932
Runway:
Catwalk Tragedy NYC - Red Buttafly & Sourpuss clothing 2009
Fangoria NYC weekend of horrors - Red Buttafly clothing 2009
Catwalk Tragedy NYC - 1st place Winner of Catwalk Tragedy 2011 (HailMary NY, Red Buttafly, Tripp NYC clothing)
Websites:
http://www.theundergroundclown.com/
- Skateboards & Apparel
http://eliteonlinemagazine.com/Issue08/Issue08.html
- Interview & Page Spread
"MacheteLatte is a perfect indicator of the work I strive for. She was wonderful to collaborate with and had plenty of fluid movements and poses."
- Harry Pocius