I BEEN ABSENT FROM MM BUT I BEEN DOING SO MUCH!!! HERE'S MY 2011 PRESS KIT!
CHECK ME OUT! LIVE RADIO! LIVESTREAM VIDEO ! LIVE CHATROOM!
VICE CITY ON
WWW.ALISTRADIO.NET
EVERY FRIDAY FROM 6-8PM EST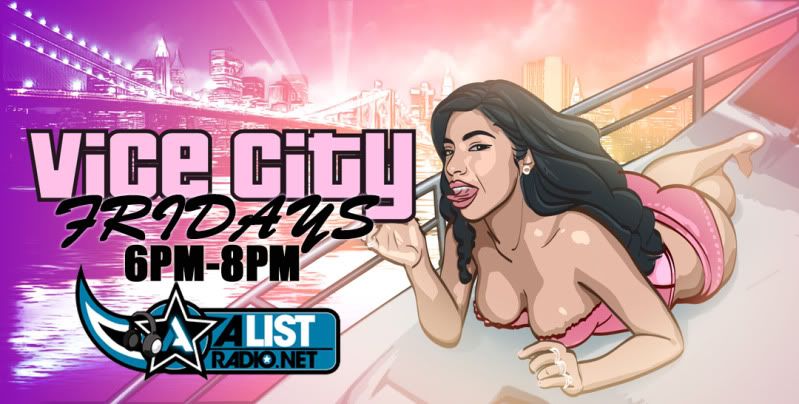 I been so busy with music videos that im finally getting back to print and photography.
NEW PHOTOS 2010
2010 ACCOMPLISHMENTS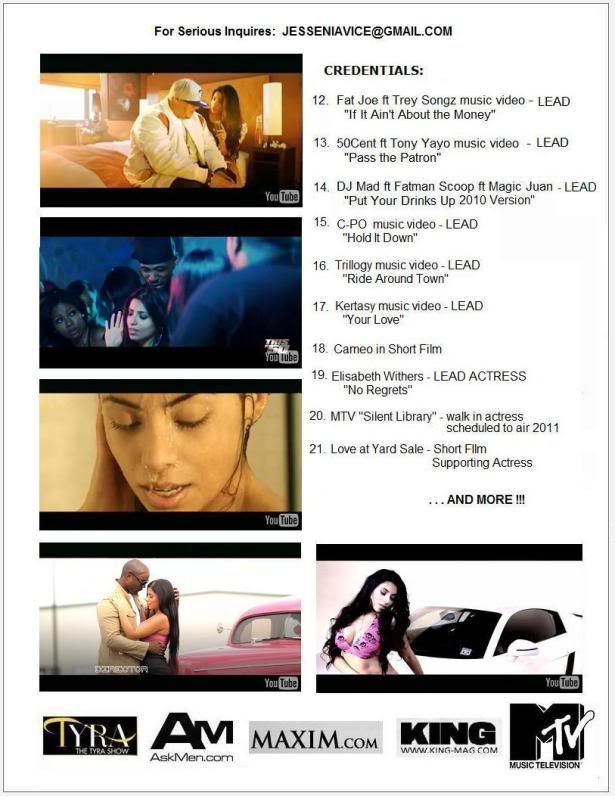 MY FRIST APPEARANCE ON WORLDWIDE T.V. THE TYRA BANK SHOW
SEGMENT: "QUEEN OF THE KIM KARDASHIAN LOOK ALIKE"
http://www.youtube.com/watch?v=VLtPb124GiM
TYRA'S PPL ACTUALLY FOUND ME HERE ON MODELMAYHEM! GOD IS GREAT!
MY FIRST LEAD ROLE for JAY-Z Artists PHAR-CITY ft RANGE (MARCH 10')
http://www.youtube.com/watch?v=9T8851NV … ure=autofb
&
http://www.youtube.com/watch?v=vJFzaQVsbJA&feature=fvw
CHECK ME OUT AS ONE OF THE LEAD MODELS IN FAT JOE/TREYSONZ VIDEO (JULY10)
http://www.youtube.com/watch?v=T9gSLI_ZP_k
CHECK ME OUT LEAD MODELS/LEAD ACTRESS IN TONY YAYO/50CENT (JULY 10')
http://www.youtube.com/watch?v=-_Eu6hqpJBs
IM BAAAACK! I KNOW I BEEN M.I.A BUT I BEEN BUSY SHOOTING LEAD FOR MUSIC VIDEOS. IM HERE TO ASK FOR YOUR HELP! VOTE FOR ME ON MAXIM.COM FOR HOMETOWN HOTTIES! I MADE THE SEMI FINALS AND NEED YOU TO GET ME TO THE FINALS!!
"REMEMBER REAL GIRLS HAVE CURVES MMMM"
http://www.maxim.com/girls/hotties/2010 … 10&ww=true
CLICK "VOTE FOR ME" can then pick up to 10 girls oor just lil ol me & then "SUBMIT"
DONT FORGET TO SCROLL DOWN TO SEE A NEW VIDEO OF ME ONLY ON MAXIM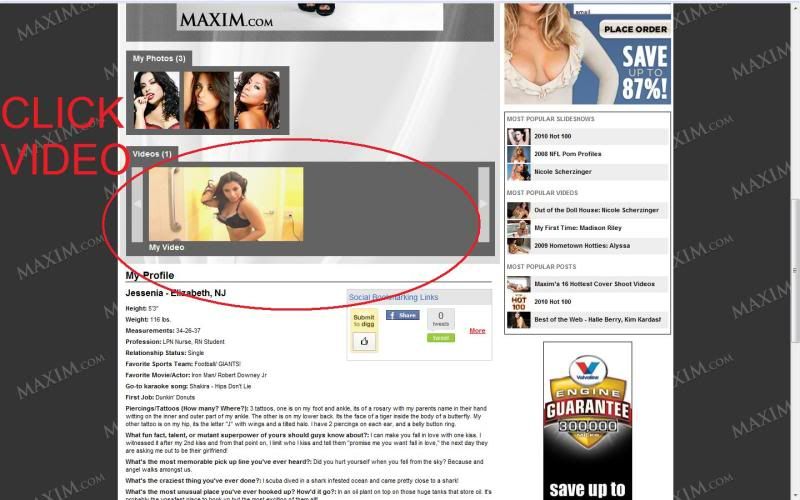 ***FOR ALL SERIOUS INQUARY EMAIL***
JESSENIAVICE@GMAIL.COM
ADD MY FACEBOOK PAGE
http://www.facebook.com/home.php?#!/pag … 440?ref=ts
I STRIVE TO BE MORE THAN JUST A MODEL I AIM AT BEING A ROLE MODEL
"NJEQ" NJ EQUALITY STAND UP FOR EQUAL GAY RIGHTS
PHOTO ABOVE: "HEAR NO EVIL, SPEAK NO EVIL, SEE NO EVIL"
MUA- RONNIE, HAIRSTYLIST - STEVEN, MODEL- ME JESSENIA
CHECK OUT MY FIRST COVER DEBUT !!! OYE MAG! DROPS APRIL 2010
along side 3x cover girl EVA LONGORIA! Vida guerra, Sofia verdada, and more!!!!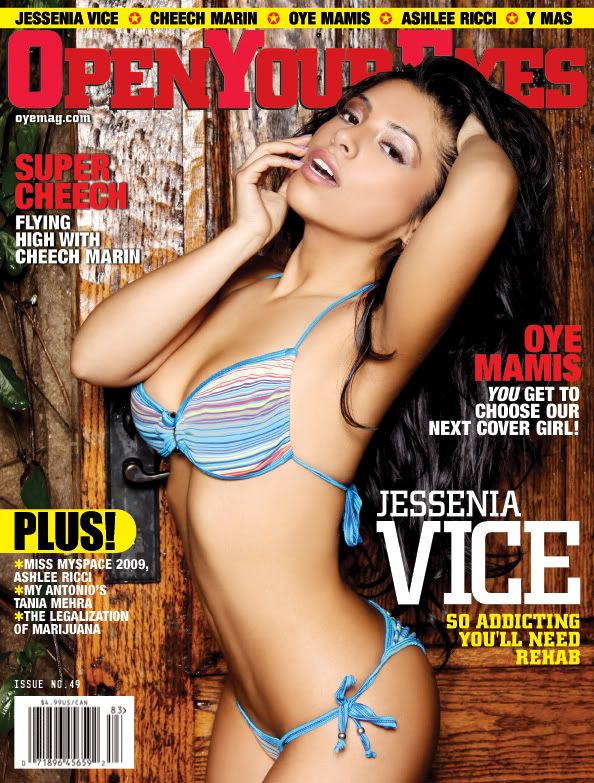 YOUTUBE: ENJOY THE STILL IMAGES HERE- WATCH THE ACTUAL PHOTOSHOOT ON YOUTUBE BY CLICKING ON THE LINKS

http://www.youtube.com/watch?v=0jh23_zS39g
****NEW VIDEO*** CHECK IT OUT ON YOUTUBE

http://www.youtube.com/watch?v=QPXfxH-X … r_embedded
PHOTOGRAPHER:ARTURO TORRES / MUA: DIEM (Cali):
PHOTOGRAPHER: CFK / MUA: LUIS SALGADO (NY):
PHOTOGRAPHER: DORADO INC / MUA: LUIS SALGADO (NJ):
WITHIN THE PAST FEW YEAR I'VE DONE SO MUCH WITH THE MODELING ON MY OWN THAT I NEVER THOUGHT POSSIBLE CONSIDERING MY WORKING HABITS & DEDICATION TO SCHOOL. IM PROUD TO SAY THAT I'VE GOTTEN THIS FAR THROUGH MY OWN EFFORTS & GUIDANCE OF MENTORS. I USE TO THINK I WAS UNLUCKY, BUT GOD HAS BEEN GOOD
. AS I'VE SAID IT BEFORE, I'LL SAY IT AGAIN.
I DONT KNOW WHAT YOU SEE IN ME, WHATEVER IT IS. THANK YOU!!
::MY ACCOMPLISHMENTS::
:::IF YOU HAVE AN ONLINE SITE THAT FEATURES MODELS & YOU WANT TO INTERVIEW ME FEEL FREE TO ASK:::
SCANNED PAGE FROM THE GIRLS OF LOW MAG:
THE GIRLS OF LOWRIDER 09'- PHOTOGRAPHER: ARTURO TORRES / MUA DIEM / LOCATION: SAN FRANSICO, CALI