Hi I love photography in every way. Love being in front of or behind the camera. I always have ideas and have been told by photographers that I am a pleasure to work with.
I am a free spirit but always professional. I bring my unique look (italian, native american and irish) and energy to every shoot. From fine art to glamour I love it all!!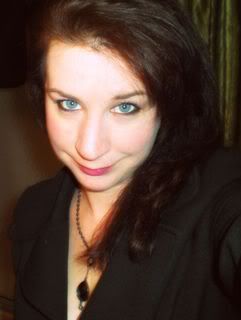 I am interested in expanding my portfolio. I just started getting back into modeling and welcome any suggestions, tips and helpful advice.
One photographer- Gregory - GCUI #164003
Has been wonderful during this transition back into modeling and the world of photography. He is very professional, knowledgeble and just an incredible person. So if any models are in the new england area and have not had the pleasure to work with him yet. I recommend doing so!
I love wearing wigs and dressing up in costumes. I would love to do a pinup style shoot someday
I want to thank everyone that takes the time to comment on my photos, go through my port and leave tags!
It means alot to me and makes me happy!
I have some shoots coming up so I will have some new photos to add soon..so stay tuned..
* I am always putting new pics up so drop by and check my portfolio out!!
Side note~ All my photos so far have been without the help of a makeup artist. I can only imagine how much more beautiful my photos could be with the help of one.
Also none of my photos have been professionally retouched or enhanced
And one last thing..I love this site!! I am captivated and inspired by the tremendous talent on here from the models, make up artists and photographers. Everyone has been so nice and a joy to meet and see