Please note : New update

I'm taking a small break from modelling
but please keep in touch as I will come back to it.

I'm back in the UK
Paid work
Whilst I've just got back to the UK and I'm not with an Agency, now
is an excellent time to book me.
Please give full details of theme, wardrobe, makeup , time, place and all creatives involved.
I will expect to sign a Model release.
Testing?
Very occasionally. Only for personal portfolio development for all creatives.
Feel free to get in touch with me.
Travel expenses required.. Thankyou.
Lookbooks
I charge for lookbook photoshoots.
Please ask for rates.
That is your business and this is mine
Misc
I hold a full driving license
I have a full passport (needs replacing at the moment)
Hair - Is back to Brown
I have a fabulous tattoo on my lower back
Thank you to everyone who voted for me. x
MODELS: please come to the MM Model of the week Forum, enter yourselves or just pop by to vote..CLICK ON THE BANNER ABOVE :-)
Other genres I'm experienced in
Hair
TV Commercials
Dance Photographic and Choreographed
Music Videos
Theatre
Musical Theatre
Stage fighting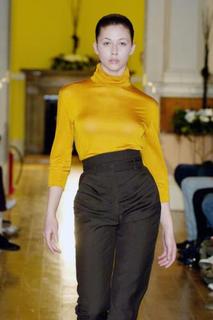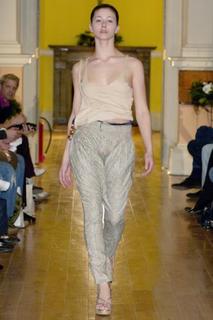 Copyright of above 2 Catwalk images belongs to Photographer Christopher Moore
Distinctions and honours in several dance exams
Jazz
Tap
Modern
Commercial
Hip-Hop
Ballet
For all you non believers, I CAN Smile, frightening huh lol !?!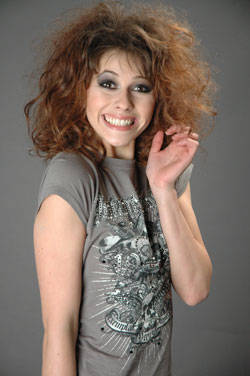 Dan Ford Personal Trainer website
Toni&Guy shop window - Oxford
Sabina Lingerie shoot 2011 Bangkok
Boots Hair Colour Medium Brown (front of box)
Marie Claire Magazine
Professional Photographer Magazine x 2 inc working with John Wright
John Richmond, Sloane Sq, Ldn
Getty Photoshoot
Tigi BedHead Youth Inspirational
4Music advert for young people's careers, I'm the MUA's Model
The Daily Mirror Paper,Front cover and 2 pages of fashion
Harvey Nichols Instore Lingerie Model
Professional Photographer Mag, John Wright Profile Page 19
Cosmopolitan Magazine (UK) Pages 68-72 Lingerie
Absolute Brighton magazine, pages 10-14 Feb edition 2009
Cover "Your Hair" Magazine January 2009
L K Bennett of London Show x 2
Salon International 2008 -Tigi presents Inspirational Youth
MissButterfly photoshoot
Leon Jackson- Music Video-Don't call this love
British Bridal Exhibitions Harrogate 6-7 Sept
Hair Ideas Mag front Cover Feb 2009
T-Mobile Front Cover of January 09 Brochure
l'Oreal Colour
Gok Wans Fashion Fix
Take a Break Magazine Issue 34, Aug 21 2008, pages 24- 25
British Hairdressing Awards
Tinchy Stryder -Stryderman- Music Video
LOOK Magazine
TiGI Bedhead - The IN Show, Park Lane Ldn
Grazia Magazine (BG)
Bonobo Planet (FR)
Tigi Bedhead International "Instinctive" campaign and
Salon International - Excel London
Cover Shoot for "Full House" Magazine
And loads more