Details
Last Activity:
Mar 07, 2016
Experience:
Some Experience
Compensation:
Time for Print
See Less
Friends (294)
About Me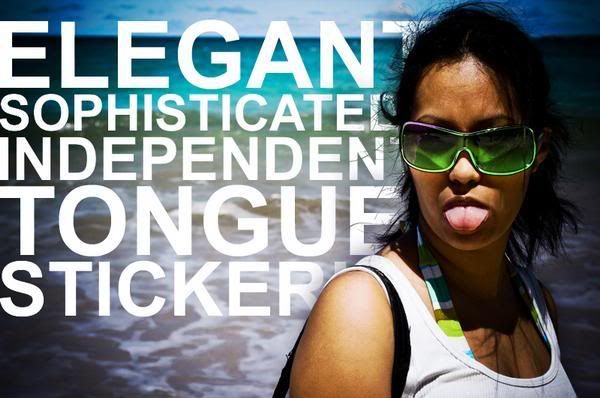 *Photo by Brad Carlsen*
EDIT: 12/30/2009 ** I AM NO LONGER MODELING **








I'm a very lively and talkative person. In a nutshell, I enjoy reading, cooking, collecting daggers, MAC makeup, dancing, sleeping, and now trying to eat healthy and exercise! lol, anyone who knows me well, knows i LOVE bacon!
I like to goof around, but i am also a professional. I like challenges and is always open to suggestions to do any crazy idea.
My pet peeves are liars, fakes and unprofessionals!!! I also am assertive that i will call you out on it! i give respect where it is due, and expect the same in return!
Additional info:
*My ethinicities are Thai, Hawaiian, Chinese, Portuguese, Spanish and Eastern Indian.
*I can do my own makeup, but prefer a MUA.
*The two bracelets on my right arm CANNOT come off.
*Currently 2 tattoos on my back. (email for pictures)
*Nose ring.
*Belly button ring scar.
*I don't have a flat belly...but, im working on it! LOL








At this time, i am not modeling. Maybe mid-late 2009 i will be back. Thank you!











I am interested in select TFCD/TFP with PROFESSIONAL photographers, MUAs, stylists and models. I don't mind not getting paid, but if i have to spend a lot of money on wardrobe, accessories, props, i would appreciate compensation or atleast a helping hand. I wish i had the money to pay top notch photographers, but i got bills to pay yo..can't afford you! haha.
VERY IMPORTANT! TF* is a TRADE.
I do not appreciate receiving 5 shots out of hundreds couple months later. I am understanding, but i hate excuses!
If you have a RELEASE please EMAIL it to me before the shoot so i can look it over and make sure there is NO MISCOMMUNICATION later on.
If you do not have a release, i would like a copy of *EDITED AND NON EDITED IMAGES.* If you prefer otherwise, please let me know in ADVANCE.
I am AVAILABLE for:

*CASUAL
*FASHION (not HIGH fashion as you can tell im SHORT!)
*EDITORIAL/TEARSHEETS
*RUNWAY
*ADVERTISING/PROMOS
*COMMERCIAL/LIFESTYLE
*TV/FILM
*OUTRAGEOUS AND CREATIVE IDEAS
*THEMES
*MAKEUP/HAIR/JEWELRY
I will NOT do:
*GLAMOUR
*LINGERIE
*IMPORT/CAR MODELING
*GENERIC SHOTS (BEACH, WATERFALL, ETC.)
*IF YOUR IDEA INVOLVES ANY OF THOSE ABOVE AND WOULD STILL LIKE TO SHOOT, PLEASE CONTACT ME AND I WILL DECIDE IF IT WILL BENEFIT MY PORTFOLIO. I SAY THIS BECAUSE THESE ARE THE TYPE OF SHOOTS I DID WHEN I FIRST STARTED AND WOULD LIKE TO VEER INTO ANOTHER DIRECTION.
** I DO NOT DO NUDE, IMPLIED NUDE, ARTISTIC NUDE OR ANYTHING TO DO WITH NUDE THAT YOU CAN THINK OF! NUDE LIPSTICK IS THE ONLY EXCEPTION!!! **










Feel free to message me on here or email me at model_jah@yahoo.com and please send the following info:
*YOUR FIRST NAME
*PHONE NUMBER
*DATES YOU ARE AVAILABLE
*TYPE OF SHOOT
*LOCATION
*IS THERE A MUA INVOLVED?
*TURN AROUND TIME FOR PRINTS (3 MONTHS IS NOT PROFESSIONAL)
*COMPENSATION IF ANY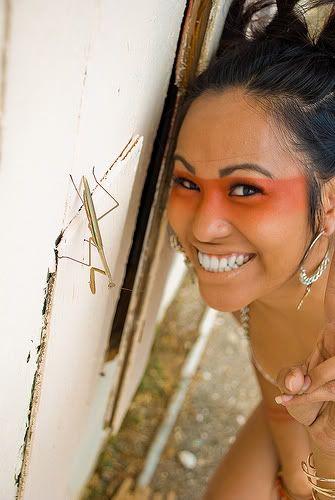 Verified Credits
Worked with Jahlynn? Share your experience and become verified!
Add Credits
Credit Notes

PHOTOGRAPHERS:
*Parker / Photograffx.net
MM #46556
*JT Gray / northshoresurfphotos.com
MM #219196
*Stephen Dantzig / Stephen Dantzig Photography
MM#47582
*Domi / IMOD Productions
MM #334288
*Ken Tingman / KRTpics
MM #303306
*Dan / Hawaiian Phototropix
MM #409930
*Vaughn Bishop
MM #364215
*Brandon J Walker
MM #446818
*Eric Matsuzaki / Maxx Shots
MM #379267
*Ryan Kerns
MM #130415
*Andrew / Andrew Bryant Simms Photography NON MM
*Aaron Yoshino NON MM

MODELS:
*Naomye Leiza
MM #341534
*Kai
MM #244335
*Shaholly
MM #371027
*Nitch
MM #367192
*Jason Loo
MM #513025

HAIR & MAKEUP ARTISTS:[/b]
*MUA for Model Heather
MM#349697
*Debbiedeb
MM #442584
*Chante F
MM #302055
*Biyoushi
MM # 564862
*Keleka
MM # 376452
*Ryan / Paul Mitchell Salon NON MM
*Jerell / Paul Mitchell Salon (hair) NON MM
*Kurt / Paul Mitchell Salon (hair) NON MM
*Lena's Fab Brows
MM #687992
*Monae' Watkins / Studio W of Honolulu (hair) NON MM
*mua CHRISTINA
MM #720609
*Beauty by Mish
MM #741116

WARDROBE STYLISTS:
*Fiume by Tiare
*San Lorenzo Brazilian Bikinis
*Pakaloha Bikinis
*Catherine's Closet
*Hugette Montesinos
MM #396637
*Honeygirl Swim Wear
*B. Swim
*TheStreetSociety

RUNWAY:
*Gallery Walk Fashion show / Next Door / "Fiume" by Tiare / 2005.
*Women Surf Style Magazine 4th Annual Surf Party / San Lorenzo / Indigo's / July 2007.
*Women Surf Style Magazine Christmas Surf Party / San Lorenzon & Pakaloha / Indigo's / December 2007.
*DISfunkshion Magazine / Catherine's Closet / Pearl Ultra Lounge / August 2008.
*Leofest Pool Party Fashion Show/ HG. Bswim.TSS / Outrigger Ohana West Cabana Bar / August 2008.
*The W Fashion Show / Cache / September 2008.

TELEVISION:
*KHNL NEWS / August 2007 / San Lorenzo Brazilian Bikini fashion segment.

GOGO DANCING:
*Women Surf Style Magazine 4th Annual Surf Party / Indigo's / July 2007.