Details
Last Activity:
Jul 15, 2017
Experience:
Very Experienced
Compensation:
Paid Assignments Only
Genres:
Acting
Dance
Editorial
Fashion
Fit Modeling
Fitness
Glamour
Lifestyle
Lingerie
Runway
Spokesperson / Host
Sports
Stunt
Swimwear
See Less
Friends (145)
About Me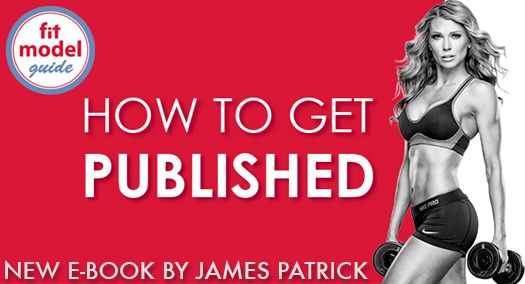 INSTAGRAM: jpatrickphoto
VIMEO:
http://www.vimeo.com/user3171127
SUBSCRIBE TO MY FREE BLOG:
http://www.jamespatrick.com/blog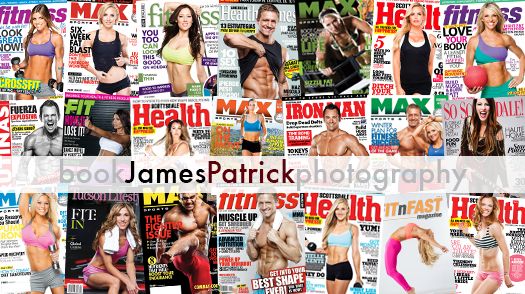 Check out some of The Pro Exposure's interviews with people such as fitness talents such as Jamie Eason, magazine editors, communication professionals and more giving free information on how to be successful in the talent industry. Also be sure to LIKE us on Facebook at
http://www.facebook.com/theproexposure

Developing Your Personal Brand as a Modeling Talent - FREE E-BOOK
The Revealing Truth on Showing Skin
Interview with a Fitness Magazine Editor, What Models Should Know

James Patrick Photography strives to develop unique and marketable imagery for his clients that is fresh, bold, and vivid. With a specialty in photographing people, his work has appeared in a variety of publications and commercial campaigns both nationally and internationally. This experience gives our team a unique advantage in understanding the client's goals while providing the highest quality of results.
Hiring James Patrick Photography for your project or portfolio serves as a positive investment. He works closely with all of his clients from magazine editors to photo directors and from advertising agencies to modeling talent to ensure they receive the images that will set them apart.
James also plays an active role in numerous professional associations allowing him to stay atop of industry trends and continuously sharpen his abilities. He is a Past President of Ad2 Tucson (a division of the American Advertising Federation, Tucson Chapter), the Past President of a locally based Toastmasters International public speaking group and is a past board member of the American Society of Media Photographers Tucson Chapter.
He also works as a marketing professional, website strategist and a public speaker covering a variety of topics including photography, marketing and business development.
He was awarded by Inside Tucson Business as an Up & Comer of the Year in local business and has received five ADDY® Awards from the American Advertising Federation Tucson Chapter for his work in color photography.

I'm truly fortunate to be surrounded by a team of fantastic and talented individuals. Although the above photos do not show everyone that I have the pleasure of working with; it shows you who some of the "usual suspects" are in my larger photo shoots. My appreciation and thanks goes out to all of their efforts!

JANUARY 2014: Launched latest covers with Max Sports & Fitness Magazine, Ultra Fit Magazine and Scottsdale Health Magazine as well as multiple spreads in Oxygen Magazine and Muscle & Fitness Hers Magazine.

Upcoming travel includes Los Angeles (January 2014) and New York (Feb 2014).
"Thank you James for such an easy and fun session with excellent results! I was very impressed with James' professionalism and for promptly sending the photos! He went the extra mile in helping me market myself in this competitive industry of fitness modeling! I look forward to any opportunity to work with James again, and would highly recommend him any chance I get!" - Kasie Rae (MM 1358)
"I had the opportunity to work with James Patrick this past April at FMI, and I had a wonderful experience. He was professional, gave great direction, and I had soo much fun on my shoot! In addition to getting great shots, James also helped me put together a pitch to send out to magazines. He has been more than helpful with any questions I've had, and I can't wait to work with him again!" - Elspeth Dana (MM 1743887)
"James Patrick is without a doubt one of the best photographers in Arizona. He was an absolute pleasure to work with and a breath of fresh air. He is timely, professional, and up for any challenge. He is very organized and makes you feel comfortable and prepared going into a shoot. He pays close attention to detail and listens to any ideas you may have. If you want to work with a true expert, James is your photographer. His knowledge goes beyond just photography, and he would be a great asset to any project, endeavor, or personal goal. He has a true passion for what he does and it absolutely shows when working with him. Not only was I 100% pleased with my pictures, but it was refreshing to know that James actually cared about my career and my personal goals as a model. James Patrick will give you his all and you will not be disappointed with the outcome." - Danielle Pascente
"James is amazing to work with. He is very easy going, extremely professional and is extremely efficient... that makes for a great shoot! His inspiring and creative work speaks for itself. You always know that you will be speechless with the end result." - Mindy Michele (MM 1459031)
"James Patrick is a very trustworthy, friendly, and outgoing person. He has an excellent rapport with people of all ages. I highly recommend James Patrick for any position or endeavor that he may seek to pursue. He will be a valuable asset for any organization." - Patti AZ (MM 761096)
"James Patrick is an amazing and talented photographer. His passion and drive to be the best are not only evident in his photography but also in his many other professions. I have worked with James many times and the results have always exceeded my expectations. He brings tons of creativity and a great attitude to every shoot. I would highly recommend him to anyone!" - Tiffany Spencer (MM 1310425)
"I enjoy working with James because he is not only a good photographer but he is very passionate about his work. I admire the high level of professionalism and the good work ethic that he bring in every time we do a shoot. He always has a positive attitude and great energy which makes the shoot a lot of fun. I always look forward to working with James. James is one of the only few photographers in Tucson who I highly recommend working with." - Gyda (MM 1427050)
"James Patrick is not only a great individual, but he is an even better photographer. His fun-loving personality makes you feel at ease during shoots and he is a man of his word. He was sick during our shoot, but his drive allowed him to pull through, and I couldn't be happier that he did. His photos and overall support has helped me, as well as my portfolio, in a huge way." - Tessa Kahoun (MM 1206478)
"I've known James for over a year now and I can say that it's an absolute pleasure working with him. He is a very professional, detailed, ambitious and serious person. He is a great photographer who has lots of passion in what he does. He invests his heart in his profession. I always enjoy his company and I hope to continue working with him." - Elena Rassolva (MM 1012036)
"I thoroughly enjoyed working with James. James is extremely talented and hard-working. He continually strives to come up with new, creative concepts and pushes himself to expand beyond his current standards. In addition, his professionalism is unmatched. He was very easy to work with and made me feel very comfortable during our shoot. I would have no hesitation recommending him to anyone!" - Jen Phoenix AZ (MM 645270)
"Having worked with James more than once, I can say he is a go-getter, very easy to work with, timely, flexible, and always acts with extreme professionalism. James takes the time to properly plan for a shoot, corresponding back and forth to ensure the shoot is carefully thought out. He is so personable and also takes the time to develop a relationship between client and himself, which results in capturing meaningful quality images. Additionally, he has gone above and beyond to help me out with my own fitness modeling goals. I always look forward to any opportunity I can to work with James. With all these outstanding qualities I don't see anything but success in his future!" - Melinda Meyer (MM 740357)
"I had a great time shooting with James! Not only is he funny, but also very professional. I love my pictures that James shot of me and he is also very quick at giving you your edited pics. James Rocks!!!" - Natalia Ramirez (MM 134647)
"James is the best of the west. He is a photographer with perfection, artistic creativity and a mellow fun personality." - Michelle Siwarski (MM 84046)
"There's not enough space to list all the reasons why James is so amazing but just to name a few; He is with out a doubt one of the most professional photographers that I've ever worked with! He's always very well organized and knows exactly what he wants and exactly how to get that breath-taking shot. He made me feel super comfortable within seconds of meeting him and his "happy-go-lucky" personality made shooting easy, exciting/fun and totally stress free. I don't know how he does it but James makes magic! I'm always amazed when I see the final results of his work, because every time he goes above and beyond my expectations! I believe that James is one of Arizona's most talented photographers, and I'm looking forward to seeing what amazing things he has hidden up his sleeve. If you get the chance to work with this "magician" don't pass it up!" - Danyell Smith (MM 276650)
Verified Credits (2)
Worked with James Patrick? Share your experience and become verified!
Add Credits
"Professional, punctual, honest, and hardworking would be the best way I could describe James. As for his work, it really is one of the top quality!" Read less
See Less
See All Verified Credits (2)
Credit Notes
PUBLICATIONS APPEARED IN
Oxygen Magazine, Muscle & Fitness Hers Magazine, Muscle & Performance, M Fitness Magazine, Fitness Magazine (South Africa), Scottsdale Health Magazine, Fitness Plus Magazine, Max Sports & Fitness Magazine, Iron Man Magazine, Fitness Magazine - His Edition (South Africa), Physique Magazine (UAE), Inside Fitness Magazine (Canada), New Zealand Fitness Magazine (NZ), MMA Uncaged Magazine, Clean Eating Magazine, North Valley Magazine, World Physique Magazine, Las Vegas Sports & Fitness Magazine, Tucson Lifestyle Magazine, 202 Magazine, College Affair Magazine, Entrepreneur Magazine, FHM Magazine, Maxim Magazine, The New Southwest Magazine, Tucson Green Times, Model Scene Magazine, eGirls News Magazine, So Scottsdale Magazine, 944 Magazine, Campus Magazine, RedBlue Magazine, Latino y Style Magazine, Perfectify Magazine, SW Style & Living Magazine, Tombstone Epitaph, Oro Valley|Marana Magazine, Top Pair Magazine, Tucson Women's Magazine, Young Money Magazine, Teeze Magazine, theScast Magazine, Petite Styles Magazine, Mobscene Magazine, Tucson Foothills Magazine, Biz Tucson Magazine, CitiScapes Magazine, Sweat Magazine, Fit and Firm Magazine, Java Magazine, Thrust Magazine, Military Spouse Magazine, and more.

COMMERCIAL WORK
Dymatize, Muscle Milk, ISSA, Troon Country Club, Scott's Training Systems, AZ Pro Physiques, IDSTM, Seriously Fit Studios, So Tru, e3 elite, Atomic A Go Go Records, Tempe12 Calendar, Collage Boutique, Devilish Gear Clothing, Old Tucson Studios, Luna Rossa Winery, Cosmos Salon, JFP Asset Advisers, Hat Club, World Series of Beer Pong, Salon Nouveau, Pool Pong, Fit Girl on the Go, Mad Mack Jeans, Medrosa Productions, Totally Necessary Clothing, 80s Tees, Level Lounge, Burn Suburbia Clothing, Heritage Cross Clothing, Active Bodies LLC, Dr. T's, Fit Mom Diet LLC, and more.

TV / FILM
Style 2 Fashion Model Search Season 1 - Official Photographer (TV)
Style 2 Fashion Model Search Season 2 - Official Photographer (TV)
Dead on Site - Still Photographer, Graphics (FILM)

CONTESTS / AWARDS
The Quill and Scroll Award
Tombstone Epitaph Feature Photographer
UA Certificate of Merit for Outstanding Achievement in Journalism
The John P. Clum Award for Outstanding Work On The Tombstone Epitaph
Through Your Eyes Photography Contest Finalist 2006
Arizona Newspaper Association - Feature Photography Award
Through Your Eyes Photography Contest Finalist - 4th Place - 2007
Inside Tucson Business: 2008 Up & Comer
5-Time ADDY® Award Winning Photographer (AAFT)