Details
Last Activity:
Oct 05, 2017
Compensation:
Depends on Assignment
Genres:
Acting
Art
Bodypaint
Dance
Editorial
Fashion
Fit Modeling
Fitness
Glamour
Hair/Makeup
Lifestyle
Lingerie
Parts Modeling
Performance Artist
Pinup
Promotional Modeling
Runway
Spokesperson / Host
Sports
Stunt
Swimwear
Underwater
See Less
Friends (931)
Lists (7)
Ci Ci Carmen's list of killer photos
3 Photos
high fashion with big hair
3 Photos
photos I wanna do
13 Photos
See Less
About Me
For booking and paid work please text:
424.387.1115
Bio:
CiCi Carmen is a unique mix of Bolivian, Italian, and Spain raised in
Washington DC. She trained in Connecticut School of Broadcasting and
Graduated with a Bachelors Degree in Marketing and a Communications
Minor from George Mason University. CiCi Carmen is an Emcee, SpokesModel and Actress currently living in Washington DC. CiCi Carmen is hired often to be a model and spokes person for corporate clients such as Verizon, Beauty Clinics, Trade Schools (Sanz), and dealerships
(Koon's Toyota & Suzuki of Plymouth Meeting) etc.
Since the age of 5 she began dancing flamenco in Madrid Spain. She loved entertaining an audience and at the age of 15 she was a guest on one of Univision's
Top National shows, "The Christina Show". CiCi Carmen exploded onto
The film scene as a lead in "Gone Forever" directed by Jason Baustin.
She has appeared in several commercials, films, ads and musical
Performances and has been a VJ and TV Co-Host.
The love for dance progressed and as a salsa, tap and break dancer she was casted and appeared in the movie "Step up 2" directed by Jon Chu,
She is dedicated and humbled to be spotlighted on the front cover of magazines such as Sally's Beauty Magazine, Kesta Happening Magazine, Council Magazine, Cred Magazine, Shape Magazine, Weight Watchers Magazine, and for the month of September 2011 she was on the front cover of two magazines at the same time, which are VN Beauty, and I Am Modern Magazine. Aside from being in magazines what sets her apart from other models is that she is genuine and completely driven by being a positive strong role model to younger females.
CiCi Carmen is known as the face for "Eva Lash" Women's
Beauty eyelash Line, Koon's Toyota Ad, CiCi recently worked on
projects with Noreaga, Bubba Sparks, Evander Holyfield, and Tom
Green. She's known for interviewing celebrities such as Elvis Crespo,
Lil Wayne, Genuine, Lisa Lampanelli, Ryan Leslie, Busta Rymes, Tom
Green, Tony Braxton, Channing Tatum, Ferry Corsten, Clive Davis, Ricky
Martin and many more. She's received large notoriety for her role as the red evil demand eyes in "Damned" directed by Kevin Troy and her role as a Mermaid in "Yori Yor" directed by Andy Best (a Nollywood film). She has a lead role as "Penny Talk commercial" airing on ESPN en Espanol, along with a lead role in "The Direct TV"commercial airing on Telemundo. You may have seen CiCi Carmen in the
"Pepsi" and "Quizno's" Commercial on comedy central with Kings of
Comedy Comedian Rodney Laney Also CiCi was in "English as a Second
Language with Carlos Santos" airing on MTV 3. CiCi Carmen had the honor to walk the red carpet at the Latin Grammy's in Texas and The 52nd Grammy's in Hollywood CA.
CiCi's compassion is what stands out most about her. She hopes to one
day play a major role in changing the lives of homeless children and
prevention of domestic violence.
Her latest project is a film about a love tragedy. CiCi plays the supporting actress Audrey in "Love Songs" directed by Desmond
Elliot. Also as the face of Sean Jean Hair Extensions Line's 2012
hair packaging campaign. CiCi Carmen is also published for
modeling swimwear for Paula Hermany. She is currently the Face on the front
cover of I Am Modern Latina Magazine for the Fall edition 2011 and Currently the National Model for Nicky Hilton's New Jewelry Line, having a Full 2page spread
ad in Upscale Magazine Dazzi Magazine. Roberto Morales a Grammy award winner (Enrique Iglesias's Producer/Songwriter)
is also currently working with CiCi Carmen. Thank you for considering CiCi Carmen and giving her the chance to do what she loves.
Most recent work:
Ourisman Commercial
Under Armour
Med Tech
My latest commercial:
(last week) Fix and style Commercial
http://youtu.be/_I7_G8AeEAI
Wine Commercial:
https://www.facebook.com/actresscicicarmen?ref=tn_tnmn#!/photo.php?v=493427587385595
My music:
https://www.youtube.com/watch?v=LEvBmniOO4k
Verified Credits (0)
Worked with CiCi Carmen? Share your experience and become verified!
Add Credits
Credit Notes
Currently on the front cover of July 2014 Herlife Magazine an empowering woman editorial with a 3 page spread about me
Geeks w/Glam shot by Daryl Jackson
Published as first front Cover Model in the new Magazine Kesta Happening (KestaDC.com) Behind the scenes footage of CiCi's photo shoot
http://vimeo.com/21922290
A sexy clippet of CiCi Carmen
http://www.youtube.com/watch?v=NzXsLLSt-RM
Commercial Agent (Won Lee-Mademoiselle Talent Agency) in LA: 213.287.9994
My Actress Site:
http://www.imdb.com/name/nm2771110/
Demo Reel:
http://youtu.be/QTH8alMIi3U
Recent work:
Music Video for Jeremih "Your Mine"
http://youtu.be/mIl-XHzQuCw
CiCi Carmen Showcases her Country Girl Accent (1:41-2:00)
http://youtu.be/le_No8L3pxM
Doritos Commercial CiCi showcases her stunt driving & gets knocked out instantly
http://www.crashthesuperbowl.com/#/gallery/?video=16303
Parody Music Video of "Friday" with CiCi Carmen as (Sexy Cat)
http://youtu.be/MlHJ-KhJd-Q
Comedy Central "Quizno's AD" (quick appearance on 1:40 as maid)
http://youtu.be/J-uvGRkir74
MTV 3 on "Carlos Santos Show" look on 0:55
http://youtu.be/w2QPww5bn3A
"Girls just wanna have fun" silly dance video
http://youtu.be/wJVcmFQ8_A4
ESPN's latest National commercial of CiCi Carmen in Penny Talk (Spanish)
http://youtu.be/jqwq9JcR27s
Direct TV spokesperson CiCi Carmen
http://youtu.be/RAcSyZtaCZ4
Elivis Crespo gets interviewed by CiCi Carmen
http://youtu.be/9FTwOBrC6IA
Media Fashion Life follows Cici in her hometown DC
http://youtu.be/XDMnXmddvzA
I AM AGENCY:
http://www.youtube.com/watch?v=86CNDrGBgHY
Weather Girl CiCi Carmen Report RE:KOONS
http://youtu.be/n4y8OKr4oEA
Christina court show (Telemundo) producer coco
Film in Post Production "Love section" produced by Lawrence "LA" Adisa directed by Ronnie Warner with Synergy Pictures Hollywood CA
http://www.imdb.com/title/tt1169273/combined
"Who Wants to date a Comedian?" Entertainment Studios
Interviewed "Slim Kid Tre" on The Obrown Show with
http://www.breal.tv
Belly Dancer in "Pitbull's Energy Drink" Commercial ft. Sizzol pop
http://www.sizzolpop.com/
Commercial for "CarTrendz"
http://www.youtube.com/watch?v=nvdeGCnX1N4
Film:
Starring Actress (Carmen) in "Gone Forever" Directed by Jason Baustin
http://www.goneforevermovie.com/
http://vimeo.com/21577705
"Love Song" a Esmand Elliot Film
http://youtu.be/QnLFYnFcJTY
Lucifer in "Damned" Directed by Kevin Troy
http://vimeo.com/21346957
Mermaid in the new Nollywood Film "Yori Yori Baby" produced by Andy Best
http://youtu.be/cwTSG0fuRiA
Behind the scenes of Yori Yori:
http://youtu.be/H2i24cPSfjA
Interviewed "The Goodfellas" for Click on this:
http://youtu.be/vY9CN7BW3qk
Interviewed "Evander Holyfield" for eFocusTV
http://youtu.be/PuBkU9LCtNI
Music: "Touch" Phat Flow Records ft CiCi Carmen
http://youtu.be/cCOyGlm8wiU


Music Video: "Just one last dance"
http://youtu.be/xMgZawQrkdw
Music Video: (Bottles go Bang)"NORE" Noreaga in Miami by TNY Cinema
http://www.worldstarhiphop.com/videos/video.php?v=wshhe1h0O1Sjxs44Fv97
Music Video: Ethiopian TV "Tey manesh"
http://youtu.be/KVGb5ngpzB4
Music Video: "Just a girl" DNY
http://youtu.be/5-LQ_I2kDtI
Music Video: (Spaceship) 106 & Park artist "Fatigue"
http://vimeo.com/30641948
Music Video: "N.O.R.E f/ Cory Gunz - Slime Father"
http://vimeo.com/27285819
Tom Green and CiCi Carmen featured in Bubba Sparxx new Music Video
Bubba Sparxxx and Washington D.C from Tom Green on Vimeo.
"I'm the Greatest me in the world"
http://www.tomgreen.com/?video=1591
interviewing evander holifield
http://youtu.be/PuBkU9LCtNI
Interviewing elvis crespo in spanish
http://youtu.be/9FTwOBrC6IA
Pepsi Commercial;
http://youtu.be/aCJFbJwJ-YE
[url=http://modelmayhem.com/portfolio/pic/21441121]
credits

Photographers I loved collaborating with are worth investing in:
Andrew Reid NY,Arnold-Wire-Image-Grammy's, Antar Hanif-DC, Barry Druxman-LA/Hollywood CA, Cameron (DC Pro Studio)-DC, Dary Brown Photography-VA,Derek Thomas (Glamour 1 Studio)-MD/FL, Eduardo Garcia-LA/Miami, Envision Studio-PA, Jose Guerra-NY, Justin Price-Miami, Justin Rivera-FL, Liquid Star Photo(Jimmy)-Hollywood CA, Maria (PhotoHispana)-DC, Prevoyez-kc & Daryl Jackson-DMV, Ron Gardner-FL, Sean Turi-NJ, & Will Millions-(TNY Cinema)-NY
Make Up Artists I recommend:
(MUA,Stylist) Rachelle Dalton (Neftari Beauty)-VA (MUA, Stylist) Jarmal Harris, (MUA) Gia (Hollywood CA), (MUA) Nio (LA),(Airbrush MUA)John Touchette-TX,(Mua) Tia-DMV, (MUA)Michael Reyes (MJR)-MD, (MUA)Adored Faces-DMV, (MUA) Si Floyd (MUA) Vicky Starr-NY
On the Red Carpet :http://www.wireimage.com/search/#events?q=cici%20carmen&s=1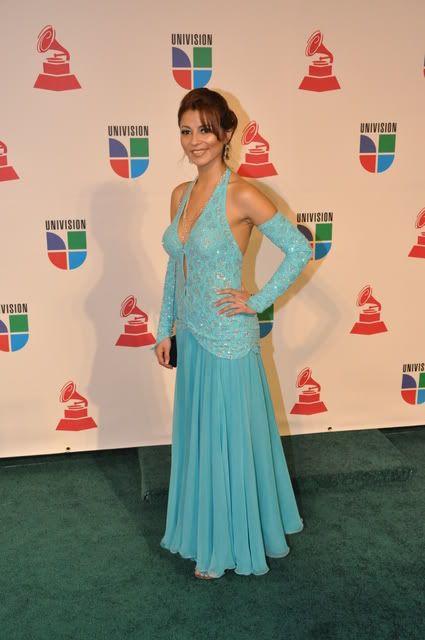 PHOTOGRAPHERS IN LA LETS CREATE!!!