Details
Last Activity:
Jun 28, 2015
Compensation:
Depends on Assignment
Genres:
Editorial
Fashion
Fitness
Hair/Makeup
Lifestyle
Parts Modeling
Pregnancy
Spokesperson / Host
Swimwear
See Less
Friends (1003)
Lists (1)
Mila Rod's list of killer photos
0 Photos
See Less
About Me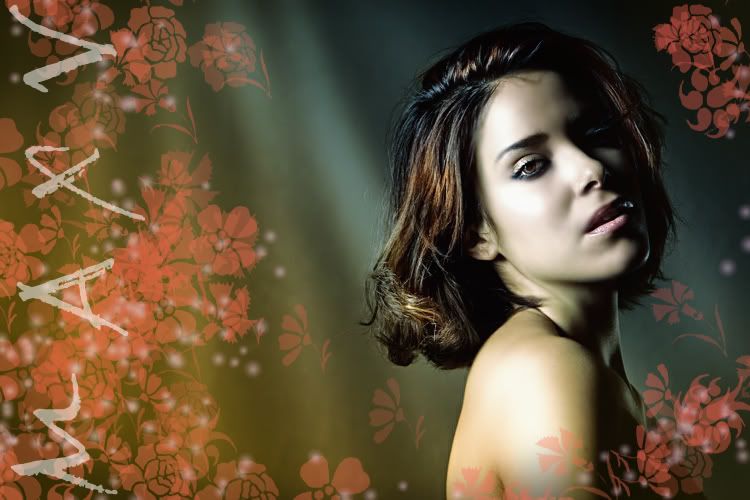 I am far from perfect, more like broken BUT NOW set free in Christ!!!!
I am free from being suicidal, depressed, greedy, using drugs, living the fast life, all forms of abuse, corrupted thoughts, being an orphan, having addictions, entertaining homosexuality, sexual immorality, being hateful, speaking death, cussing, using people, hurting others in all ways possible, holding grudges, arrogance, being the creator of drama, being self consumed,spiritual demonic attacks, and serving idols. I've experienced truth and I acknowledge that Jesus is our Lord and Savior!
Who so ever believes in Him shall not perish.... If I am able to come to the Lord broken so can any other sinner for He is waiting for the broken with open arms. Thank you Jesus for setting me free!!!!
I am no longer polluted by this world nor have the desire to be. Although, I am far from perfect and I do slip more times than others. I continue to grow in Him and I know my identity in Him. The Lord almighty always picks me back up. He places mighty saints in my path. He guides all saints and myself to continue the journey together as we share His love with one another and outsiders to be Jesus' hands and feet.
What a battle we face everyday, by renewing our minds and putting the flesh to death consistently… WOW, I am so amazed of how God has been working in the lives of those who are broken. He continues to show up and show out and He will never stop. A mighty revival is before us.
Let us all come together by submitting ourselves to the ultimate almighty God so we can become one. Saying Holy, Holy, Holy, glorifying and worshiping the King of all Kings, Lord of Lords, the Alpha and the Omega! Continue to be after His heart, just as King David was and be edified by other followers of Jesus Christ.
...That's my bio, I am set free and pretty radical about it!
~And without faith it is impossible to please God, because anyone who comes to him must believe that He exist and that He rewards those who earnestly seek Him.~-Hebrews 11:6
(Just for clarification, I don't do intimate imperial.
~ Special Thanks to all MM professionals from Mila Rodriguez herself~
Bill Ellis MM#22920- WMS(Wicked Mind State) MM#553865- Tim Corey MM##9695
and of course MaxV and John Garland for the outstanding work they have done with me! We did it all and there will be more to come...
~ GREAT PHOTOGRAPHERS ~
Bill Ellis-MM#22920 Wonderful Man!! Hard worker and very prompt with getting images done. Always gives you more then enough great different images for a great price. Missing out on Bill if you don't work with him;) Gosh... he's such a great guy!
DBrown-MM# 17245 Anyone can take a good photograph but very few can take a great one with elite professionalism and diversity. I am glad I had the opportunity to work with Derrick Brown because its hard to come by a first class photographer that is gives outstanding direction and knowledge. Derrick is someone who you can rely on to capture those precious moments along with much more that becomes quality image.
WMS-MM#553865 Jason is very respectful and fun person to work with. He captures outstanding images, I am extremely pleased of the effort he's put into all my images and therefore all his stuff of me is most of my favorite. I absolutely love his work and know he can provide a lot to the industry with his talent.
BOSS Technologies-MM#75235 Amazing man!!! Always open to new ideas and willing to make it happen no matter what it takes. He always puts in all his forth and effort to get things done. Never lets things go, he works until the job is done.
Max V.-MM#14176 Can we say WOW... Just love working with him. He's very understanding, ready to shoot, and also willing to listen to what ever ideas you have and willing to put them to work. He keeps everything professional and is so fun to work with, gotta say he is a very funny guy. Gotta say he is very prompt. Love his work which is also my favorite photog.
J Roberts-MM#12163 [Great wedding photographer and easy going guy. HARD WORKER!!! He always keeps in contact with all the people he has worked for which is a plus in the my book and in the industry.
Tim Corey-MM##9695 I am, of course, very delighted to have had the pleasure to experience such a high level of professionalism, positivity, and resourcefulness during a very tough time in the industry. Tim's courteous attitude, expert knowledge, and patience in handling my requests were very important to my complete customer satisfaction. I am more than looking forward to collaborate with.
~GREAT MODELS~
Theresa Le-MM# VERY Talented and Versatile. Theresa can do it all.
Jerrin Holt-MM#98163 My My what an intelligent, motivated, and professional model Jarrin is. He Is great to work with.
Ariel Savage-MM# Can I say WOW.... she is one beautiful and smart individual. Very easy going and easy to get along with!
~Great Designers~
Cademode-MM#875264 Amazing Artist....She just doesn't put stuff together and it looks good. I gotta say that she is a true artist and knows what needs to be put together with quality fabric and lots of her time just so a master piece is created. Cac is on her way to the top, stayed tune.
Verified Credits
Worked with Mila Rodriguez1? Share your experience and become verified!
Add Credits
Credit Notes