More stuff! I accept PayPal. All prices include shipping within the US. For international buyers, please PM me for shipping rates. More of my items can be found on other threads:
http://www.modelmayhem.com/po.php?thread_id=863131
http://www.modelmayhem.com/po.php?thread_id=863121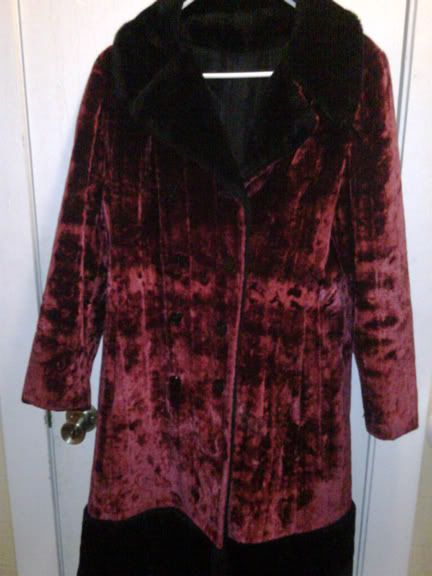 Gothic styled long coat. I'm 5'3" and it comes down mid calf on me. It is very good quality, quilted liner, crushed red velvet, faux black fur. Due to the weight of this item, I am asking $70. If you live locally (Nashville area) and are interested in this item, I will let it go for $40. It seriously costs me nearly $30 to ship due to weight (I know this because I had it weighed at the post office).
Hot Topic TRIPP brand military style jumper dress. Worn a couple of times. Size Large. Colors are black and olive green. $20
Cute baby doll type of blouse. Worn once. This is actually a Junior's Large. Fits me great everywhere but in the chest area, so would be ideal for somebody smaller than a D cup. $6
(front)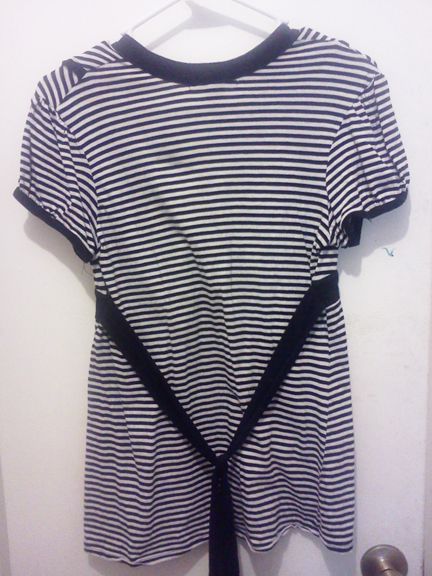 (back)
Hot Topic baby doll type of shirt. Size Large. Worn a few times. $6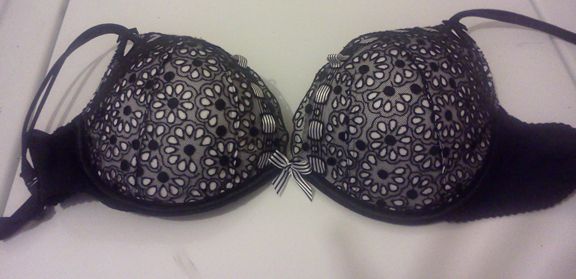 Victoria's Secret Sexy Little Things padded push up bra. Never worn, new without tags (was given to me as a wedding shower gift, but since the wedding was called off, I'm selling it). Size 34DD $25
Hot Topic brand bra and panty set. Black with little skull twin cherries. Bra was worn once for a shoot, panties are new with tags and never worn. Bra is 36DD but fits more like a 36D. Panties are Large. Will sell together as a set for $20, or will split up the set and sell the bra for $15 and the panties for $5.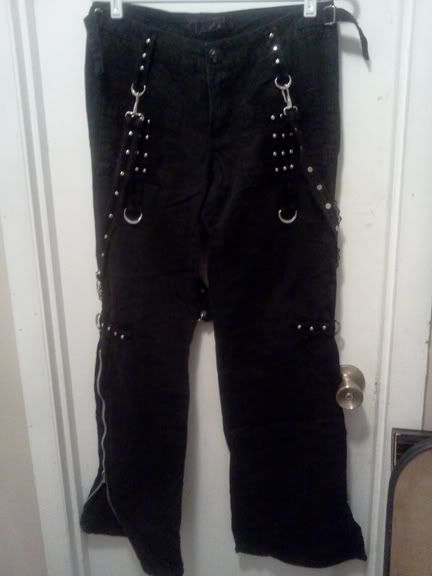 (front)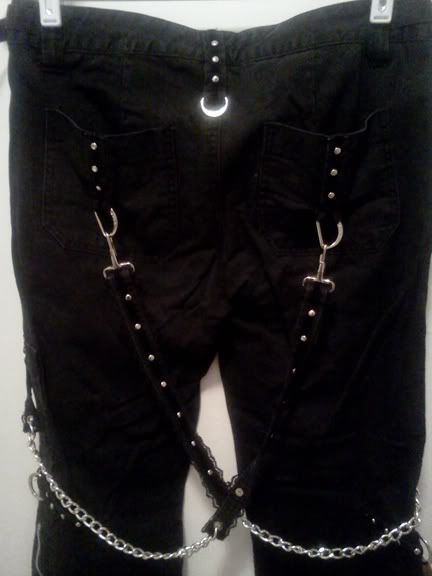 (back)
(detail on pocket)
Hot Topic TRIPP brand strap pants. Worn twice and have minimal fading. Size 5. $20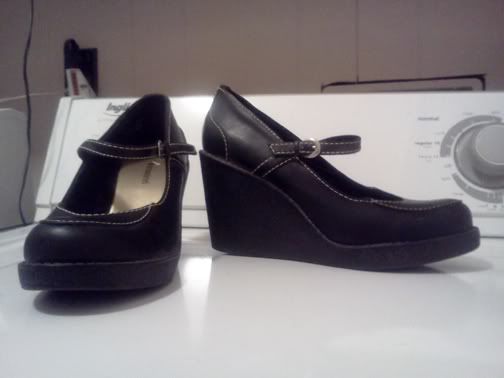 Cute deep brown (they are so brown they almost look black) wedges. Size 9. Worn a couple of times. $10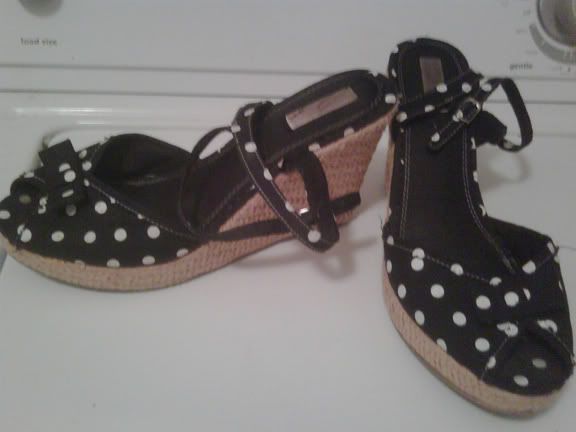 Black and white canvas wedges. Worn a couple of times. Size 8.5. $10