I'm now a blonde like in my main picture
[/b]
-I will never be anything but me.
-I thrive to bring energy and laughter to every photo shoot.
-I love to travel and will gladly come to you if all expenses are paid.
-I have a
passport
-I do my own hair and make up unless other wise noted
I am a mutt
: mostly polish and dutch, with a hint of irish, german, and english, a twist of native american.. and a couple drops french-canadian to top it all off
Specular Studios
2200 Northwestern Ave
Racine, WI 53404
1,000+ sq. ft

available for shooting and rental
This is my bread and butter. I have very minimal free time for "TF". I prefer to be compensated, whether it be with a session fee (100 per hour two hour minimum), clothes, gas, shoes or photography equipment. My compensation is negotiable but I prefer cash.
There are always exceptions to this rule so feel free to contact me.
The worst that can happen is I will say no... or ask you to do something for me.
Typical Nude Rates as Follows (Negotiable!!!) :
Lingerie & Bikini: $75 per hour
All Implied, Topless: $100
Artistic, & Figure work-$125/hr
glamor/sexy/suggestive: $150/hr
erotic/adult/fetish: $175/hr
There is a two hour minimum whenever I have to drive to you.
Half Day - $450
Full Day - $750
For further understanding feel free to watch this short video.
http://www.youtube.com/watch?v=mj5IV23g-fE
Please feel free to check my credits and references. I will ask for yours and would not expect any less. I am inclined to bring a professional escort that will only be a good influence on the shoot.
My top 12 all have worked with me and can be referenced as well as 100s others.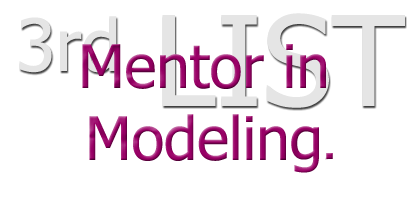 [b]message me for more info
Photographer classes one on one how to work with Models
Model classes one on one how to get the most out of every shoot


Piercings: nose, tongue, upper left ear twice and lower ears once. no ink
I have recently looked over my bio and have come to the immediate conclusion that I kinda come off as a very uptight person... with all the rules and blah blah blah.. so I figured I would finally take a minute to really let you know what I am all about. I typically will come with a mini music box.. you may have to tell me to shut up because I love talking almost as much as I love cheese... which is a lot if you didn't know. I am bubbly and full of more energy then most people know what to do with. I'm a mover.. you couldn't pay me to stand still.. or stay on the same topic for more then five minutes for that matter. I love to dance and sing although I am not a dancer I have been told I move like one. Expect to talk and almost be interviewed.. as people are my favorite thing to study
I am not a party girl and and relatively settled.. as much as I love to travel its not a top priory. Modeling is my way of life. I am not published any where because I am too scared to submit.. I am not agency represented because I am pretty good at getting by without. In short expect to have one hell of a fun care free time
KrystiM@Ymail.com