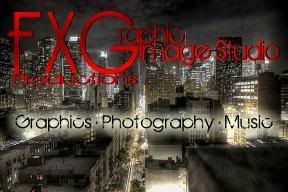 Hi my name is Jorge L. Cruz friends call me "JC" Owner photographer of FXG21
We are a full production company in Photography, Graphics, and Music…
I have been in business since 1998, when I started I was only doing Graphics for Nightclub promotions and Business Marketing, as the years went by, I've started to experiment with photography of my own, since I wasn't fully satisfied with the work I was getting… Now I do my own Photography including: Weddings, Quinceañeras, High School, Car shows, Models…. the list goes on, on….
My rates are reasonable and negotiable. I'm willing to work out a TFP/CD... (limited) I also Provide free TANZ to all my models....LOL At (24hr-tanning in Greeley Colorado)
Keep in mind if we do work out a TFP/CD... I expect the model to commit, as I will to the same, we are adults and professionals... and lets face it... thats why we are on here on "MM"
----I'm workin on a PIN-UP theme shoot, if interested just email me....
Well I hope to meet and make new friends here!!! so with that in mind, have a great day and or night!!!