US (lbs/inches)
Metric (kg/cms.)
Details
Height:
5' 9"
Weight:
115 lbs
Bust:
33"
Waist:
24"
Hips:
35"
Cup:
C
Dress:
2
Shoe:
9.5
Hair color:
Brown
Hair length:
Medium
Eye color:
Blue
Ethnicity:
Eastern European
Skin color:
White
Shoot nudes:
Yes
Tattoos:
None
Piercings:
None
Experience:
Very Experienced
Compensation:
Paid Assignments Only
Genres:
Acting
Art
Bodypaint
Editorial
Fashion
Fetish
Fit Modeling
Fitness
Glamour
Hair/Makeup
Lifestyle
Lingerie
Parts Modeling
Performance Artist
Pinup
Promotional Modeling
Runway
Spokesperson / Host
Sports
Swimwear
Info
Last activity:
Sep 30, 2014
Joined:
Jan 19, 2009
Veronica LaVery

Female
23 years old
Los Angeles, California, US
San Diego, California, US
San Francisco, California, US
My Website

Mayhem #1036606
Model
MM URL: http://www.modelmayhem.com/vevevienne
About me
in SAN FRANCISCO October 8th-14th-now booking
FACEBOOK VERIFIED
>>> http://www.facebook.com/VeronicaLaVery


Currently in the process of redesigning my entire website www.VivaLaVery.com with a cool new project coming up!
STAY TUNED!
My most recent magazine, now available all over Switzerland and online http://www.rockstar.ch/magazin/
Based in Los Angeles, CA
Always willing to travel as long as my schedule allows me to. passport ready.
Shooting up to implied nudity only. Exceptions might be considered for certain publications/ art galleries. NO erotic work; tasteful fetish ok.
* I've a good amount of various sets from my photoshoots available for publications, contact me if interested.


DIRECT BOOKING: VeronicaLaVeryBooking@Ymail.com
THEATRICAL AGENT: Dewayne.Coleman@gmail.com
IMDB: http://www.imdb.me/veronicalavery
Site: http://www.VivaLaVery.com
Store: http://www.VivaLaVery.com/store
Tumblr: http://www.veronicalavery.tumblr.com
Facebook Profile: http://www.facebook.com/VeronicaLaveryOfficial
Facebook Fan Page: http://www.facebook.com/VeronicaLavery
Twitter: http://www.twitter.com/VeronicaLavery
Every season can be a spoiling season

Amazon Wishlist: http://amzn.com/w/14XY4LZCG34J

VivaLaVery tops for MEN now available! http://www.vivalavery.com/store/
-limited edition-




Czech out my CZECHMATE teaser Collection of products:




Come learn CSS with me
@ CodeBabes.com:



Spot me in this NEW Breathometer commercial: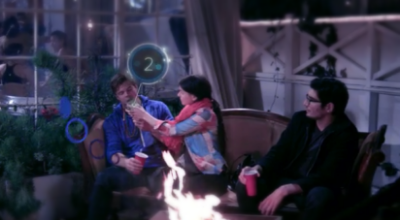 My 1st Acting Reel, more 'normal' scenes coming



Hitchhiker Massacre mini movie trailer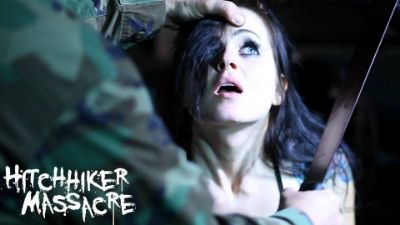 'An American Werewolf in Tokyo' official MOVIE TRAILER for LA Film Festival



Spare Parts Lingerie promo video



My Playboy Playmate photoshoot with Raquel Richards n Irina Voronina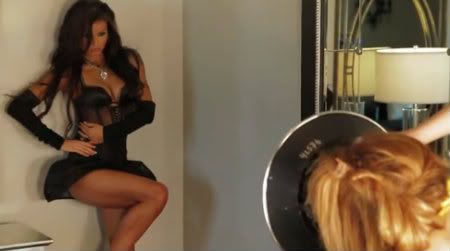 One of the many videos I've done for Playboy USA; Jan'13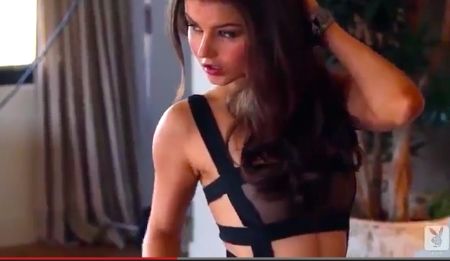 Music Video "Vans On" with T.Mills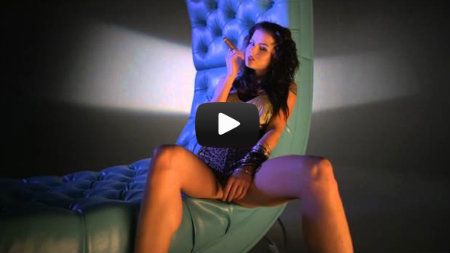 Music Video "Enslavement of a Man" withJack Ketch, Sacramento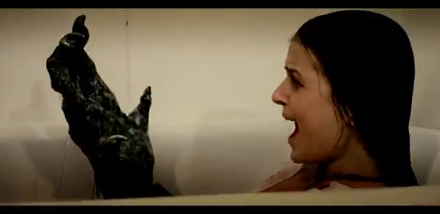 Music Video "Just" with my friend n great musician Michael Musumeci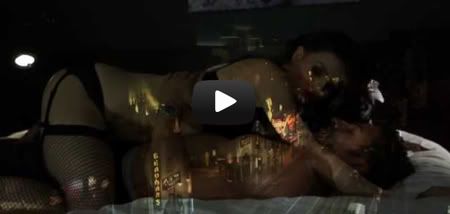 Avenged Sevenfold Music Video for "Heil To The King"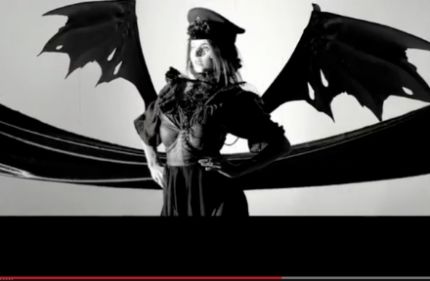 Music Video with my Czech friend n Rapper guNy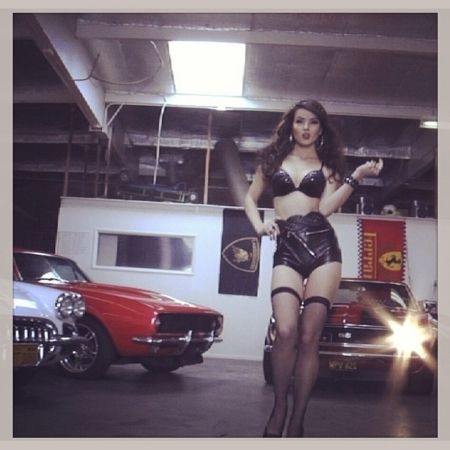 Victorian workshop with Rob Charles & Mark Day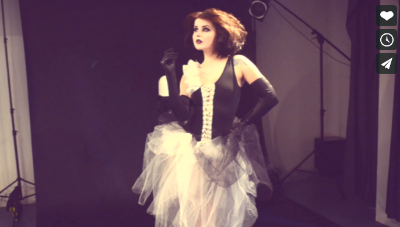 MahalStyleTheory Makeup Tutorial for San Diego Film Fest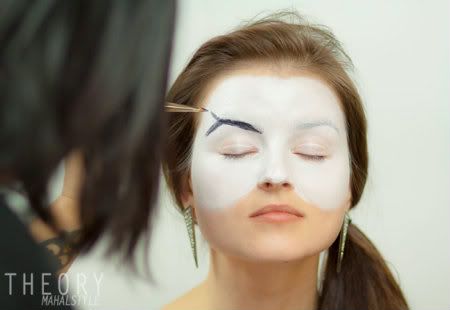 My shoot for the Naughty Monkey Shoe Collection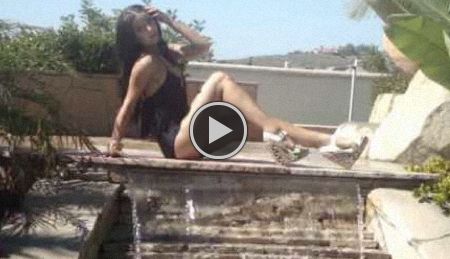 Dark Beauty Magazine Editorial with the awesome Graphics Metropolis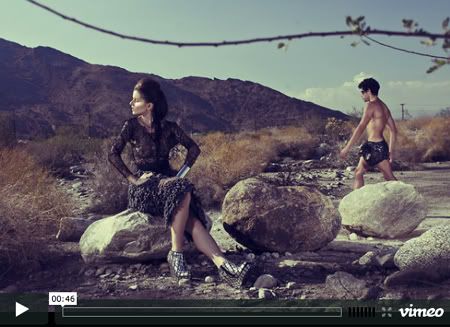 99 seconds by my favorite Alex Gans,GansMedia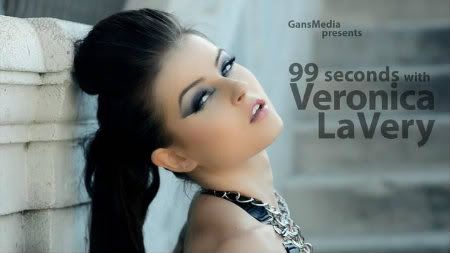 The RED shoot for Vogue Italy with the amazzzing Graphics Metropolis; Jan'12



Short BTS from my shoot with Mike Motzki n PhotographyIsMe in San Diego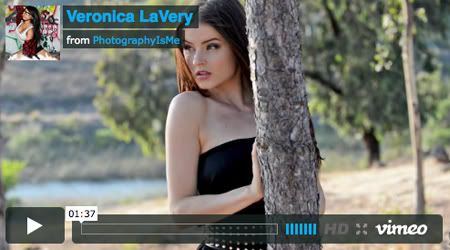 Shoot with Keith Selle for M1one clothing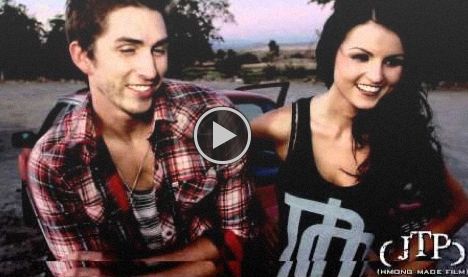 Veronica LaVery ANIME: http://askvivalavery.tumblr.com/ (runned by PonyRocker)

*Agency represented as well as freelance
(see agency history in my credits)

Acting Agent:
Dewayne.Coleman@gmail.com

Bookings in Latin America:
Martin.Alonso.Photos@gmail.com

Credits

TV/ Film/ Commercial/ Radio :

"What Now" FILM, Sumerian Records/Films, Ash Avildsen, June'14
Kiss of a Siren Fashion Film, Fat Eye Studios, Miguel Gauthier, May'14
Risque Business Reality Show pilot, Wheelhouse Entertainment March'14
'Breathometer' product commercial March'14
"Untitled" short, Bridget Barnet Dec'13
"My Foreign Affair" pilot (Kiev) host,Michael Blakey,Leslie Small Oct'13
"Supernova Star Search" pilot (Kiev) co-host,Michael Blakey,Leslie Small Oct'13
'Hitchhiker Massacre' - FILM (release 2014)
'In The Mind's Eye' - FILM (release 2014)
Avenged Sevenfold "Hail To The King" Music Video, July'13
guNy "Save Game" Music Video, April'13
Volkswagen Holiday Commercial , Zacatecas, MX Nov'12
'The American Werewolf in Tokyo' short FILM,LA film festival Oct'12
TV show pilot, 'Flash'; Superdelicious prod. Oct'12
LA Slasher,role: dancer, (Tim Burke's upcoming horror movie) Oct'12
Michael Musumeci, "Just" Music Video, July'12
V.I.C. "Twerkin It" Music Video , April'12
T.Mills Music Video, "Vans On", Jan.'12
Jack Ketch Music Video, "Enslavement of Man", April'12
HGTV's "selling LA" episode 2
Playboy Radio Morning Show
SacXtreme Tv
Mahal Style Theory Halloween Makeup Tutorial'12
KTLA News
Rock Bottom Podcast
Playboy Entertainment

Runway/ Special Appearances

Zacatecas Fashion Runway Show, Mexico May'13
Costume Designers Fashion Week Opening, Marika Soderlund-Robinson May'13
the Muse Masters Workshop, Las Vegas, Dec'12
Zacatecas en Imagen El Peiodio De Los Zacatecanos, Nov.'12
San Diego Independent Filmmakers Consortium's Pitchfest and Mixer'12
Channel CW31 'Good Day Sacramento', Aug' 12
Spike TV Guys Choice Awards June'12
Icelink Jewelry Showcase Model, Celebrity Grand Opening, LA Jan'12
Hot Import Nights Capristan bikini show; model booth hosting (HIN), LA Dec'11
Kelly Nishimoto Runway Show, Oct. '11
Beats For Boobs Runway, LA, Oct. '11
Valerj Pobega, Ace Gallery Installation, Spring/Summer Collection '12
Setorii Runway Show, Spring '12 Collection
Comic Con '11, The Blood Red Dragon appearance with Yoshiki & Stan Lee


-Playboy Cyber Girl of the Week Feb. 14 2011
-Playboy Cyber Girl of the Month June 3, 2011
-Playboy Plus Cyber Girl March' 12
-Playboy Plus Cyber Girl April'12
-Playboy Plus Cyber Girl Jan'13
-Playboy Plus Cyber Girl June'13
-Playboy Plus Cyber Girl July'13
-Playboy International

Campaigns/ Catalogue/ Calendars:

Imagination Designs Halloween Packaging/Ads '14
DynaShape Catalogue '14
UpBra catalogue '14
H2Ocean Tattoo Calendars 2014
LoveLace movie poster (body double)'13
Rubie's Costumes and Prototypes '12 n '13
Act5 Cosmetics Feb'13
California Exotic Novelties ScanInk product campaign Feb'13
Autograph World, NH
DreamGirls Harley Davidson Starwest Calendar 2014
Iona Cosmetics '12
Rhonda Intl Shoe campaign '12
ANGL clothing '12
Keith Vanderwalde Glass Table, Furniture Ad' 12
Fantasy Lingerie '12
Naughty Monkey Shoes Summer '12 Campaign
Music Legs Sky Hosiery Inc. Halloween Costumes lookbook '12
Spare Parts Lingerie Campaign Jan.'12
Rubie's costume collection products '12
Naughty Monkey Shoes Spring '12 Campaign
No Fear Clothing Spring '11 Campaign
Body By Brazil Fitness Wear catalogue '11
XYNG Fitness Products campaign
Fitness Lean Cookie product campaign
Signature Models, Autograph World, NH


Print :

COVER of RCKSTR Magazine, Switzerland, issue#115, August'14
Surreal Beauty Magazine issue#92, August'14
SuperModel Magazine editorial, issue#017, May'14
Gale Magazine editorial,issue#1 May'14
Gleam Magazine spread, April'14
COVER Vanquish Magazine, issue#4 Jan'14
The Temptress Magazine,issue#5 Dec'13
'Sexiest Gil Magazine' New Zealand,8pgs,issue#11 July'13
DSS magazine Spain, Aug'13
Beverly Drive Magazine, July'13
Girlys Magazine numero 9, July'13
American River College Sacramento Newspaper, May'13
Reforma newspapers Sport Section, Mexico June'13
Chilanga SURF magazine, Mexico March'13
COVER of Tattoo Society, March'13
Dark Beauty 'Never Again' editorial, issue #17 Feb'13
Suite 23, Venezuelan Men's Magazine No.#15, Jan'13
Bound By Ink 'Alter Egos' edition, Jan'13
Golden Age Magazine Editorial Spread Dec'12
Zacatecas En Imagen,'LaVery in Town' Nov 9th '12
OutFit, Zacatecas Latin Magazine editorial, Nov'12
Hot Rod Magazine, Pin Up Issue, Sept'12
Zoo Weekly, Australia, Inked Girls feature August'12
Graftobian Makeup Catalogue, June'12
DENOVO Issue 9, June'12
MAXIM En Espanol, 10 pgs of LaVery Bliss, May'12
GENTE IN Latin magazine, Hernann, Alta Moda 3pgs editorial
VOGUE Italy, Irvin McLovin Feb. feature
COVER of Alwayz Therro, May'12
FHM Czech Republic, 3pgs, April'12
COVER of PLAYBOY Czech Republic+ 6 pgs pictorial, April'12
Stache Magazine, Editorial feature, p.118-132 April'12
Bunker Hill Magazine March' 12 Musical Odyssey issue 6 page spread
COVER of Tatuajes y Perforaciones Issue #131, Feb '12 Mexico
Sessions Magazine 8page spread,Muse vol. 4
AfroStyle Magazine editorial, Nov.'11
MAXIM En Espanol, 8page spread July '11
COVER of Tattoos For Men, Issue #92, Sept '11
Alt Noir Magazine Aug./Sept. Issue #12, '11
Twyst magazine, July 2001 issue #1
Tattoo magazine, July 2011 issue #263
SpaLife Magazine, August '11
NorCal magazine Vol.1, Issue 1, April '11
H2Ocean 2011 calendars
Diamond Dolls Tattoo Calendario '11 Mexico
Bizarre Magz Sept. 2010 issue
TwelveTen magz Sept. Issue #1
LA Asian Journal Vol. 20- No. 56
Inked Girls Vol. 1 Issue 2, '10
Prick magazine, May 2010
Rubber Duck Collection, July '10
Tramps & Ladies Animal Rescue Calendar '12
Philippine Press

Agencies I worked with/ work with:

Otto Models
Malaky International
Envy Model Management(no longer working together)
Paradigm & Associates (Dewayne Coleman)*new

Stylists & Clothing Designers:

Ana Safazada Rebel Essence Designs
Adrian Aglugub/ elev8 boutique
Allison Cullen Stylist
Antonio Esteban #1318353
Artifice Clothing #11210
Atirma Collections (Indian garments)
Eirik Aswang #543552
Hernan, MX
Jacques Smith
Jen Summers
Judy Cooper Lyle
Kelly Nishimoto
Mae Y. Ho (Mae's Dress Shop)
*Marika Soderlund-Robison
Miguel Torres
Michael Kuluva
Nailia Lifestyle
*Onna Suhovy #888841
Osbaldo Ahumada
Patched Jester Creations #2247731
RockNmakeup- Michele von Entress
Salmon Gutierrez
Setorii #181812
Shelly Erion
Shpetim Zero
Simone Vianna
Stacey Ransom
Stella Maris #1296675
Suzanne Rubens
Tia Perter-Scott (Whipp Appeal Styles)
Tatiana Andrade
Valerj Pobega
Westward Bound Latex UK #1938128
Youth Diaspora #1296269


Clothing Companies

Ultra Core Active Wear
Atirma Collections (Indian wear)
T.I.T.S clothing (Two In The Shirt)
Closer Clothing, Miss Closer, June'12
Fantasy Lingerie
Coffin Case
Carmin Wholesale
Pool Side Collection'12 (Karina Copado)
Rubie's Halloween Costumes (Imagination Designs)
Body By Brazil Fitness wear
Zsu Swim Bikini
SOBClothing
Dzul Ink Co. Seattle
Wicked Temptations
Bowel of Noise (Greece)
Tumbler&Tipsy
SpareParts HardWear/ Lingerie catalogue
Death Shred Clothing (Belgium)
Go Jane Clothing
Lorber Vintage Clothing (Germany)
Amy Club Wear
Capristan bikini, FL
No Fear Clothing
Naughty Monkey shoes
Fresh Peaches Swimwear
Johnny Wishes clothing
Lip Service
Morgans And Phillips Clothing
M1one clothing
Rockin Bones Clothing
Dirty Shirty Clothing
Special Stars for Special Needs- Hair Accessories
Filth Clothing


Photographers:

*worked with more than once

*Abstrakt Studios #1489084
ActorsChoice/ James Pratt #1933935
Adam Engle #1837727
AF Photography #3317812
Alb3do Studios #24237
*Albert Hastings #2345053
Alberts Photography #715208
Alex Gans, Gansmedia (cinematograph)
*Allenshoots #1341140
Andy Hartmark #474144
Andre Razo #875168
*Andrew Ray #63932
Andrew Vasquez #1737145
Andrew Weaver Photo #3232137
Anil Thripuraneni #2798424
Anthony Raymundo #2807784
Ashcraft photography
Ardie Valarta, SOB clothing
Arvin Finger
Barry Burton #2995128
Bart Keagy
Ben Checkowy #309
*Ben Miller Imaging #1375001
Ben Sandoval Photosynth #2689894
B Caskie Photography #1326490
B.Fontenot #244449
BlueMarlinPhotography #780698
*B Nguyen #1405010
Bobby_World #1781896
Big Sexy Photography #1623344
Billy Nguyen EnvisionBilly #1966610
Brad Malcolm LA Convention Center
*Brian Espinosa #1369460
Brian Sadowski Viper Girls #2364026
BrightBox #1035942
Bruce Mondschain #7040
*Bullseye Imaging #873426
California Photo #636224
Carlos Toledo Photography #1287424
*Carlos A Velasco #136190
*Carlos Torres Art
Catalyst C14H19NO2 #1414703
Cheki Noir #762000
Cesar Denum
Chad Duerksen- Incident Images#3694
*Charlie Bones Inc. #784171
Charlie Gallaway #2403249
Chris Hanis #164200
Chris Armstrong Photography
Christian Hedman ENDIF (Sweeden)
Chris Kennedy FL #1768402
CJ Thomas #2890292
*CK2 Photography #743422
Clinton Lum #1044400
Coolwear #1068039
Curtis on Guam #326738
CYDEXIA #43244
Cyrano Adlawan
Dalidr #3416401
Danger Ninja Production #400365
Daniel Garay #242908
Damion McAnally #710926
Daniel MacSween #1931691
Darrel Davis Photos
Darryl Varner #358893
Dave Hall #1523006
Dave Raphael(glide on fade photo)#368563
David Art #1409767
David Beltran Photography
David Giannamore DMG Photography
*David Mecey #1975443
*DayPlace #2740400
Delany Bishop
*Destroy INC #381203
Decapixel #1849424
Disco modjo photography #1227131
dixsin #1039808
Don Kirkendall
*Doug Ochoa #839167
Donald Tran SJ #3180055
*Drew Santos #669241
DRodPhotography #1081758
*Duke Morse #2495
DWShoots #2571105
Edward4u #795568
Eh Photographic Arts #3353406
Elegante #2006872
Elia Monvel #685498
Elite Studios #1889186
*EnglePhoto #221148
Eric Chasanoff #3012098
Eric Tam Photography #1692889
Estevan Guzman, A to Z Photography
*eRwin SJ #63195
*Erik McCormick #235587
Eric Ozer
Eric Soto #2172143
Erik Peterson
EVolve Photography#762748
ExposureMagic #2922930
Ezum Photography #2644452
figurativearts #140817
Fab Fernandez
Flamingo Images #594622
Flavy SJ #1499742
Forever Stellar #340326
FotoArt by DRE #1680724
fotoconcerto #791312
*Gabe B. #46034
GAphotography SD
Gary Hebding Jr #3086023
Gary Roberts #5343
Gemini Photo #1551632
Gem Photographic #871009
Gene Avakyan
George Mickelson #1569463
Ghetto Glam Photography #370744
GlamourPhotoChicago #3024162
Glenn Tokunaga #1065473
*GNJ Photography #834823
*Go Jane #2022917
*GraphicsMetropolis #1945944
Greg Edwards SF
Greg TrueLove #312882
Harold Pasion, H B P #708096
HanZo #12431
Hittwerk Photography
*Howard Max Photography #1436085
Ian #1641510
Ian Halili #1371012
iApparels SF Bay #562760
Imajik Studios #1128168
*Isaac Madera #13822
IVG Photography #256195
_JNF_ #452300
Jacob Avanzato #2984824
*Jaguar Photography #289057
Jay Jiang
Jeanatte M Salazar #376312
Jeff Gruber Wet Ltd #467
*Jeff Gottlieb #49644
James Barry #109497
Jay Lensch #1190484
*JBarmore #164358
Jeff Sipsey #153200
*Jeff Smyth #730356
Jennifer Garcia #116474
Jerry Kasai Photography #347676
Jesse Flanagan #2665200
*Jesse Vendetta #1448071
Jim Bauer CastleRock Pictures #1867359
Jim Lehman #831303
Jimmy K Chan #2588762
Jimmy5Photography #795585
jm GrimM #100795
Jmhammondphoto
J-INTELL #2278511
Joe Gunawan (Fotosiamo)
Joe Miller SF
John Chennavasin #98710
John Wilx
Jonathan Friedman #536650
Jonathan Meiners #318602
Jonathan Ocab #1645351
Jorge Arriola #1594789
Joshua Arvizo
Jose Luis #112
*Josh Separzadeh #100985
- - J O V A - - #65198
*J Sharp #125222
JSMphotos #175239
JustForFunPhotography #2544861
Justin Doug #2885182
Karen Hsiao #6692
KDBron #2236159
Keith Mizuno Photography #1945767
*Keith Selle #245347
Kelly Hann Godspeed Photography #2533731
Kem West
Khder James S.Hernando #2559009
Kim Mizuno #1421628
Kiss Bliss #40930
Kody James Pickern, Radioactive Rabit
Krystle Lina
Krissy Fernandez, Mahal Style
Kristy Miller Photography #2512208
Kyle Ellis Photography #2471131
LA Noire #2223978
Larkspur Images #1214073
Lawrence Orca
L2Gphoto #1873587
Lorance Photography #529205
L-Ray Photography #501522
Luminosity Evelyn Murphy #1875823
LVibe -- Photography #1391956
L Vision Photos #113064
Marc Espina
MarcusWPhotography #2470135
Marin Kristine #772845
Mario Esco #328771
Martin Alonso #1344761
Martin Delfino Photography #1021795
Marvin Reyes
Matt Blum #1245915
Maxim AVET (France) #8813
MaxNex Photography #763046
Metador60 #1099800
Mia Anelli MJA #63949
Miami Glam #630777
Michael Bell
Michael Motzki #1706044
Midnight Express #805292
Miko Photo Fashion #2843939
Minh Huyinh, Mahal Style
MJZeekDaniels
MstrArtist #2200600
MS Photo Chicago #2331
MTL Productions #866732
Murray Simonapolis,Pink Curtain Prod.#2728627
Mykes Photos #1132851
My Kollection #23912
myphotography #313842
*Napolean
*NatVon Photography #789721
Nuclean Marcelo #1656983
Noel Castillo #1416825
Oglaend, Norway #1164553
OG Photo #1876417
Ola Dusegard (Sweeden)
-O L I V E R- #1925919
Orca Bay Images #877852
Panhead Photography #458315
Pars Lucis Photography #1702310
Patrick Ocampo #1976772
Pavel Dvorak #102965
*Patrick Storm #1239403
*Peter Baratti
Peter Gabrielian #2137442
*Peter Gonzales #1140566
PD Media Photography #1390552
PGU Photography
*Philipe #96411
*PhillipC #2942438
Phillip Gaetz (Germany)
Phooks Photography #1101349
Photo Poetry #628976
Photos By Shai #448042
*Propaganda Ink #1488189
*Photography by Chaz #1007226
Photography is me #210846
pZp #2093804
Raquel Rischard Photography
Ratchel Watkins Photography #1992511
Ragazza Studio #2478043
Reginald Ventura #2539814
Relish Photo
RENG Photography #1679931
Rick Gibson #2326896
Rick Murray #2219889
RigorMortis Photography #1454780
Risqe Factor #133539
RMG Photography #2208717
Robert Beilke #2387502
Ro Lautchang Photo
*Rob Charles #3090392
Robert Alvarado #15033
Rob Sirota Photography #2809655
Rod Zimmerman #873246
Romo Studio Photography #1652664
Ronald M.Werner
Ron_E #164200
Ruben Vasquez #100209
*Ryan Dwyer Photography #7088
Ryan Torres Photography #2609445
Scott Lewis BSL Images #2259206
Scott Maira #2319808
*Sean Callahan San Diego #1354301
Segovia Martin #1607052
*Seth Mayer Photography
SF Glamour Hector #767901
Shan Putnam
*Shin Kicker Studios #251630
*ShortySTK #1580394
SIA Productions #1028870
Sloss Photo #107428
SMJ Photography #2249271
Somagogue Studios #2800723
*Spencer Kohn
Stan Prokopenko Online Art Class
Stargaze Photography #591846
Stephen C. Vance
Steven Bagley NYC #833982
Steve Eddy Studio One
Steve Murray
*Studio 925 #878
TallModelPhotography #31257
Tatiana Andrade
Tammynize #671407
Terex Photography
Tesoro Photography #1061602
The Private Collection #890556
T H Taylor #45851
*TJ B #1731741
T-Dog Studio #2193189
TMS Productions #1031180
*Toby Ogden
Todd Dutkevitch #3043507
Trevor Godinho #97819
TXT Photography #1081792
Underground_Photography #1637676
Viktorija Pashuta #1571964
Vincenc, Norway #1979022
*VincentGotti #1706877
Vivid Art #2785123
*VM Photo #507255 (England)
Warren's Photography SF
Wayne Daniels (Australia)
whstudio Chicago #3143173
Wicked LA pix #2576696
Wicked Photography #1370169
Will DaRosa (director/cinematographer)
*wowgirls production
wsciron #834750
x t i a n #2165276
xvjekox #1941045
Zach Venice #1380970
Ziv Gillat Eye-Fi LA Convention Center
Zuri Nudes #804738 ......


MUAs & Hair Stylists :

Ana Safazada
Alexander Tran
Angel Antwood
Angie Peek
Anthony Cress #630975
April Love Pro Makeup Academy
AshleyJoy #797545
Bobbie Chavarria #2582982
Bianka Bujko #322171
brushes of beauty #1457803
Chanel O.A.L.
Candace Sandoval #1597565
Carly Ryan
Cathi Singh
Chelsea Still
Coco Lynn
*Coco Yuong
Colleen Breese #698175
Courtney Carmack (Kiss&Makeup)
Christina Costa #2300370
Crystal Lee #2333226
Cynthia Lauran
Desirre Lee #1740084
Elissa Anchondo
Eliza Boykin #1313031
Gabby Cortez
Heather Lynn Schofield, #2096038
Heidi Grossman
Helmet Junkies
IamGoldiloks #1012099
Jacqui Jordan
Jaime Harper
Janet Harris Visuelle Artistry #48012
*Jenifer Akagi
Jennifer Nudelman
Jeremy Todd Abraham
Jessica Sinclair
Joanna Gershenson
Jordan Cox, Indiana
Karla Mendez, Indiana
Kay Castro #230909
*Kathleen M Ty #1207197
Kellie Kaulitz
Kelsey Capo #2619199
Kevin Lim, Morphology
Kimmi Le #6937
Killer Kiss #617207
Krystal Kaos #1276698
Kurumi Uchino #467694
*Laura 85 #1436706
Lauren Reid #2396264
Les Laborde
Lina Hang
Loriel Andrea
Lucy Cortez
Lusy Jimenez
Lyndsay Gabrielle
Maria Christina Costa, SF
Maira Gomez
MakeupAri #1307159
Make up By PurrrL Pearl Cabalan
Mallorie Mason
Marin Kristine #772845
Mayte Ramos
MaryBeth Bagonghasa
Meredith Haleigh #1331039
Michael Bui #2803108
Michelle Vanderhule
Mickey Gunn #2263503
MiMi Hoynik
Morgan Panter #148707
Ms Dean #1369652
Natalie Mulligan
Natasha Marcelina
Nico Doniele Scegiel
Nisha Patel #2481454
Nora Arechiga Artistry SJ
*Paula Mayer
Paisley Lalania #2533
Pam Edwards
Patrick Santa Ana
Pearson Knight
Quorine Harwood
Rachael Tann #2675679
Rachel Collins #2546923
*Rie Abe
Rickie Bocanegra
Rochelle Sunglao Huynh, Mahal Style
Sarah Lilley
Sierra Chamberlain #816147
Stacey Rosas
Susie F. Artistry
Tabi Belaunzaran #1415707
*Tokiko Inoue J #2374323
Tiffany Selby
Tim Peirson #795387
*Tina Audisio #830460
Valerie Perez
Vanessa Vanderpool #2142703
VincentG #1706877


Body Painters:

Elissa Anchondo
Fantasy Body Painting #786402
*Killer Kiss #617207
ShortySTK #1580394

+ ppl from modeling group shoots/ workshops which I'm often being part of.

and many many more..

*I've also worked with many male & female models, contact me for any references if needed.





Friends

Veronica LaVery has 7657 friends.