US (lbs/inches)
Metric (kg/cms.)
Details
Height:
5' 6"
Weight:
112 lbs
Bust:
34"
Waist:
26"
Hips:
34"
Cup:
B
Dress:
4
Shoe:
6.5
Hair color:
Brown
Hair length:
Very Long
Eye color:
Brown
Ethnicity:
Caucasian
Skin color:
White
Shoot nudes:
Yes
Tattoos:
None
Piercings:
None
Experience:
Very Experienced
Compensation:
Paid Assignments Only
Genres:
Acting
Art
Editorial
Fashion
Fit Modeling
Fitness
Glamour
Hair/Makeup
Lifestyle
Lingerie
Parts Modeling
Promotional Modeling
Spokesperson / Host
Sports
Swimwear
Info
Last activity:
Sep 19, 2014
Joined:
Feb 08, 2009
MM URL: http://www.modelmayhem.com/bnha
About me
Picture comments, tags, friend requests, and telepathy are all ineffective means of booking me. Please send me a message if you're interested in working together!
That being said, while I am flattered at some of the compliments and messages I receive, I simply do not have the time to respond to non-work related messages.
Some videos of me

http://www.youtube.com/watch?feature=pl … 1fzCmA3V3E
http://www.vimeo.com/14088491



Brennan on facebook...
Brennan on Twitter....
Brennan on Instagram...



Travel:

July 24-August 5: Buffalo, Rochester, Syracuse, Albany, Jersey
August 22-25: Raleigh, NC
September 19-21: Charleston SC shootout with Floofie!
September 24-October 6: Michigan and Chicago
October 24-27: Atlanta
October 10-20th: DC, NoVa, MD
November 6-10: Phoenix
November 10-13th: LA
November 13- 24th: Texas
January/February 2015: Australia with Jem model
Spring 2015: Japan

Retiring from freelance sometime in 2012. Book me and my plane ticket now, or forever hold your peace (or pay my agency rates, whatever). I may or may not pull a Brett Favre. Totally pulling a Brett Favre. This is what I live for. However, I am back in school and will be scaling back on scheduling.

Don't see your city on here? Fly me to you. I have a valid passport.

I am always willing to negotiate my time for paid travel expenses.


Brennan Hill:

Model. Actress. Dork.

TFP= Time for payment. Please understand I am not interested in trade work. Ask for my rates. I love modeling so much, I do it full time. A girl's gotta eat though.

I'm too short for fashion, too skinny for glamour, and I always thought I was kinda weird looking. But I'm cool.



**************************************************************

Things to know when booking me:

I am agency signed commercial model, and will provide my reference shots and resume upon request. My MM portfolio represents the type of work I am actively booking on here.

This is me, zero retouching, very minimal makeup.

Yes, I have a small tattoo (dragonfly) on left shoulder blade, , tiny script on the arch of my left foot, and a small scar on my upper bicep. Please feel free to edit either of them out, or leave 'em in. I also have very, very slight stretch marks on my hips, lower abdomen, and breasts


I will not discuss details of a shoot or set up shoots over the phone. Ever. I will happily provide my phone number in the event of an emergency.

My time starts at call time. If you have booked me from 1-5, my time starts at 1, regardless of how long it takes you to set up lights, studio, etc.

I don't cancel, flake, show up late, or cancel trips; I expect the same from you. Last minute cancellations and flakes make me want to kick puppies. I don't require a deposit, but

I charge a cancellation fee if a shoot is canceled within 3 days, 7 days if I'm traveling.



My nails are kept manicured and painted clear. My toenails will be painted a sheer pink or nude.

I am proficient with makeup and basic hair, though I do not believe anything can take the place of a professional. I am usually able to provide clothing and styling at most shoots as well, and have in my portfolio, unless it has been otherwise credited.

I love working with people of ALL skill levels.

No pre-shoot meetings/coffee/lunch/fill in the blank. Please check with my thousands of references.

I accept cash, paypal, and business checks;

no personal checks

please.

Do not ask me to shoot outside if it is not on your property or you do not have explicit permission to be there. PM me for more information.

I have no problem shooting in extreme temperatures, however, I expect you to be in the same varying states of dress (or undress) as I am. Want me bikini clad in a waterfall in January? Cool, you first.
************************************************************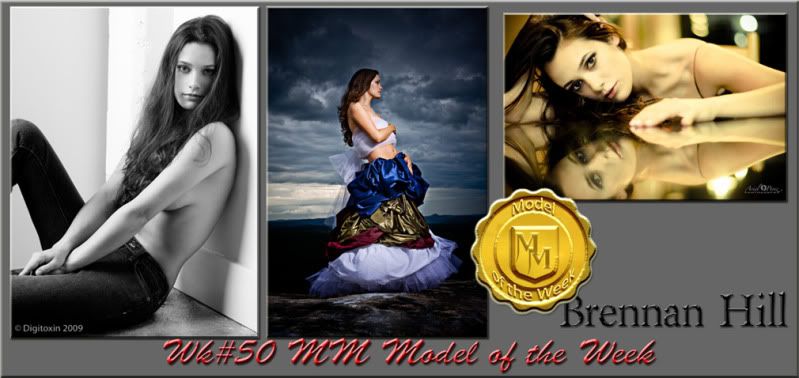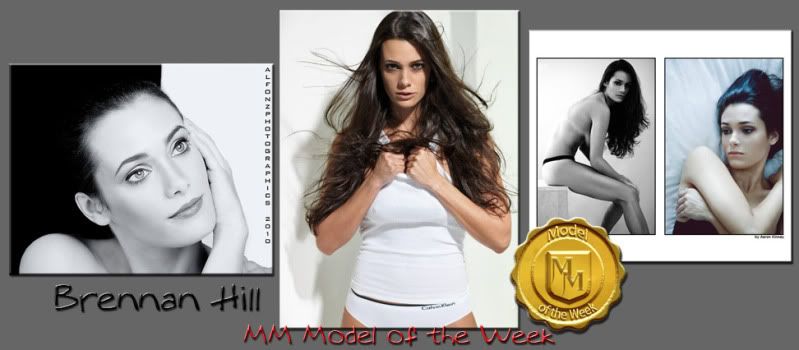 Also...



aaaaand just in case you were wondering (and scrolled this far down), I'm an idiot, and this is what i look like without retouching: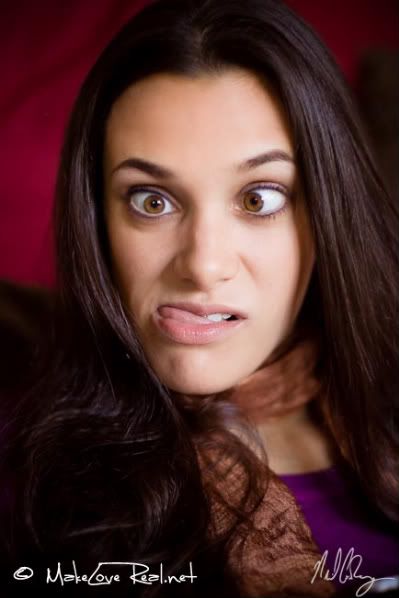 http://makelovereal.net/
Credits
I am only as great as the people I work with.

My list of people that I have worked with on MM is becoming obnoxiously long. For a complete listing please contact me.

Oh, and some people have said some stuff about me:
"Seriously, folks, if you have never worked with this dorkodiva, book her. Pay her cash or pay her with a kidney. Get her to come to you.....when you meet her she is dorkocool. Then She will be all Dorkodiva as she gets her makeup on.....and then....and then.... She will nail every effin image you try to shoot..... She is that good. Book her now. "
Digitoxin

"You're a sharp talkin' smart beautymonster who can bend spoons with her mind"
Michael Hughes
Lists
Travel Notice

Oct 24, 2014
Pro, agency repped model booking for the Atlanta area!! Art, glam, fashion, beauty, and more!!!
Oct 10, 2014
Pro, agency repped model booking for the NoVa/Baltimore/DC area!! Art, glam, fashion, beauty, and more!!!
Sep 24, 2014
Pro, agency repped model booking for Chicago-land/Cleveland/Michigan areas!! Art, glam, fashion, beauty, and more!!!
Sep 19, 2014
Pro models Brennan and Floofie (MM# 65089) booking together for SC!!! Art, glamour, beauty, fashion, and more!!!

Local Availability Notice

Sep 16, 2014
Pro models Brennan and Floofie (MM# 65089) booking together for NC!!! Art, glamour, beauty, fashion, and more!!!



Friends


B R E N N A N has 3600 friends.