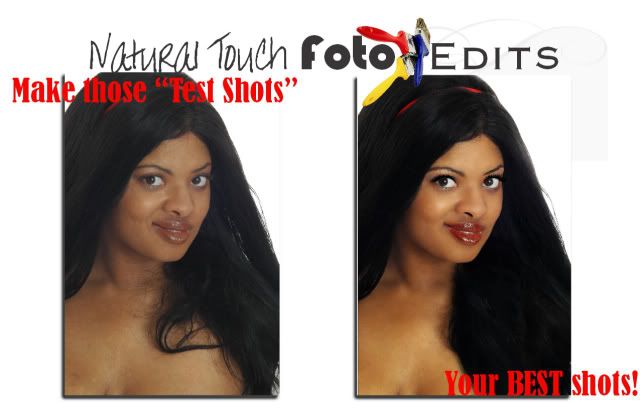 Below are examples of the types of things I can currently do for you. If there is something you do not see, please message me your request. Is best to email me at shayshaunte@gmal.com for fastest response!
$8 BASIC RETOUCH $8 BASIC RETOUCH $8 BASIC RETOUCH
Comp and Zed Cards
Basic Photo Editing
Advanced Photo Edits
Advanced Photo Edits with Graphic Designs
When I first started out in the industry back in 1996, I was paying photographers and retouchers up to $75 per photo just to retouch them. As a pageant contestant, title holder and model, I understood the importance of a well done retouched photo. The photos that looked the best could mean a photogenic win, if nothing else.
Recently, I have grown tired of paying others so much money to do a service that I really should be able to do myself. I taught myself photoshop first then graduated to other extensive graphic programs from there. Its been a few years now and this service is a lot cheaper as more and more people start to do what I started a few years back. I have focused more on this as my own modeling port has started to grow. My photo enhancing skills continue to expanded as each day goes by.
Friend request me on my model port if you like (link at the top of this page).
Did you know that is almost as hard to make a photo look flawless then it is to make one look like no photo shopping has occurred at all?
I use techniques that appear to be naturally enhanced while in reality, are extensively molded and crafted to bring out the most beautiful aspects of you. I feel that I am like a makeup artist for your photos!
I look forward to working on your next project!
Magazine Quality Edits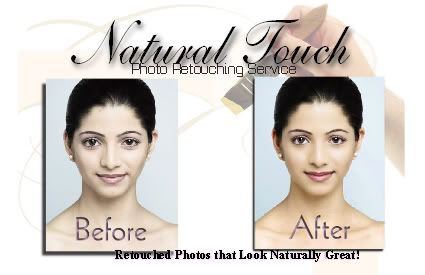 Prices are below

My prices are extremely discounted.

$8 BASIC RETOUCH $8 BASIC RETOUCH $8 BASIC RETOUCH

comp cards/zed cards and mini comp cards, biz cards *$10-20 per design and you can print them out yourself and save some cash. Please email me for exact quote amount. All prices include free basic retouches on comp card photos.

Basic Photo Retouching which includes color correction, blemish removal, enhance eyes, teeth whiten, soften of skin. $8 per photo. (you decd. how natural you want photo to appear)

Advanced Photo retouching which includes all the basics plus background removals, additions to photos, photo manipulation, makeup, eyelashes ect. starts at $10

Advanced with Graphics. $15 flat fee and can include your name or any other short wording that you would like.

Magazine Quality Edits. $15 but can be negotiated based on amount of photos. Although all photo editing options can be considered magazine quality, this option is for those who specifically desire a polished look with a nice skin glow. This "look" is most common in some of the men's magazines, websites and graphic creations. It requires more time to go through the Advanced process and then create a polished glow to match the person skin tone and color. Discounts on multiple photos.

Some TFC is avalb. if you have a photo that I think would be a great addition to my port. You never know until you ask..so ask!