Now booking!
I have put my move off until August '15.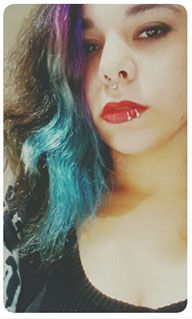 Niya Haven.
Pierced, tattooed, petite alt model.
Former semi-pro dancer. Chemistry/Sociology student.
Current hair: brown, shaved sides, purple/blue bangs
Email dwellinpossibility@ymail.com, or message me here/on Facebook (Niya Amity Haven). I live with two other models; if interested in a group shoot please let me know.
Paid work takes priority.
Nudity = Paid
. Topless or Implied is fine. No spread shots; no longer available for fetish work.
I am here to create art, not erections.
Upcoming Events/Traveling
Saturdays 4-6pm always unavailable.
Fall class schedule:
Mon/Wed: 8am - 5:40pm
Tues/Thurs: 9:30am - 3:30pm