Please read my profile before inquiring about a shoot.
My passion for photography stems from fashion as well as my experience as a model. I went to school for photography and I now have my own photography business, predominantly catering to fashion models and portraiture of all types. My work is almost always fashion-inspired, but sometimes I am just inspired by the model's work or a particular look. That being said, the models I will work TF with are required to meet the following criteria:
- No heavy ink (small, inconspicuous tattoos are ok)
- No facial piercings or gauges
- No unnatural hair colors (unless previously discussed)
- Arrive photo-ready unless a stylist/mua has been arranged
- No long, distracting finger nails
- Good skin
- Slender physique
*FYI: When it comes to TF work, I like to work with models who are at least somewhat serious about modeling and I always confirm our shoot the day before. If I can't get confirmation from you then I will not show up OR reschedule.*
Tips for a Successful Shoot
- Don't be late!
- Show up well rested and ready to work
- Have your wardrobe ready the day before OR...
- Bring PLENTY of wardrobe choices! I actually like when models show up with a suitcase full of stuff
- Leave the attitudes at home. Great shoots come from letting loose and having fun!
BIKINI MADNESS!
I'm offering a
25% discount
for models interested in swimwear shoots from
now until May 31st!
Message me for details.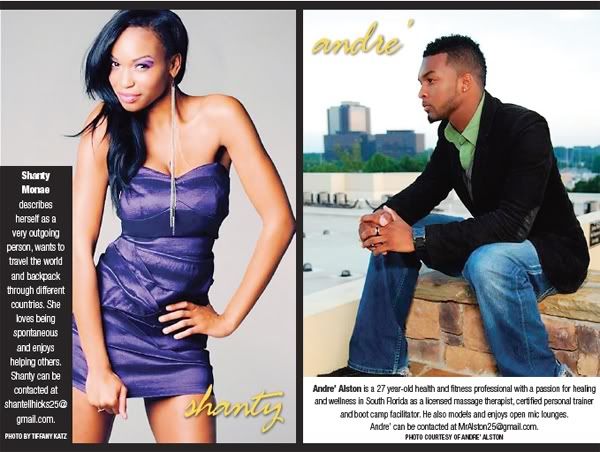 Publication with model Shantell Hicks in the Florida Courier, March 2012
I am not at all difficult to work with. I am quite the opposite. After many TF shoots, I just felt it necessary to post some guidelines so that we don't waste each other's time
Please feel free to contact models I've credited for references. Thank you for taking interest in my work!!!