Come visit me on Facebook and hit "Like"
http://www.facebook.com/MartiniAvenuePinUp
Now featured on The Pin up files. Come take a look.
http://thepinupfiles.com/pinupPhotography.html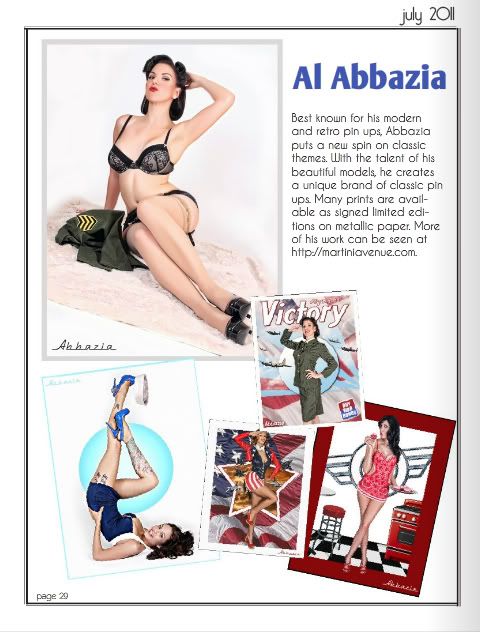 Just updated my website, back with an unexciting blog!
http://martiniavenue.com
I'm always open to new ideas and am currently looking to add some more artistic work to my portfolio. I will do some selective TFP with experienced models that I feel can add to my portfolio. I have very reasonable rates for portfolio development. I'm available to shoot on location or in studio.
I love shooting:
-Pin ups - modern and retro
-Retro
-Sci-fi/fantasy
-anything that tells a story
Let me know what you can bring to the table.
Please note: I do not shoot anyone under the age of 18.
____________________________________________