TO VIEW MORE OF MY IMAGES PLEASE CLICK ON THE iSTUDIO LINK ABOVE.
I'm a photographer, who enjoys Automotive/Model photography, I attend local car shows, as well as travel, in North Carolina areas. I am seeking models who are willing to express themselves and do whatever it takes to get "that shot". If you are interested in modeling at car show events, Please contact me, or for photo shoots to advance your portfolio, my rates are $100 for 2 hour shoot, you WILL receive an "edited" Photo CD, in a timely manor, 'usually' within a week, depends on how busy I am with shoots, and PAID shoots get PRIORITY! I will do my best to make you feel comfortable, and secure with your shoot... Thank you,
Kenneth
Best Quote I've read lately.... The reason that the all-American boy prefers beauty over brains is that he can see better than he can think.
Farrah Fawcett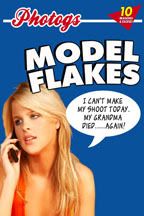 "NO SHOWS"
are
UNacceptable!
IF for ANY reason you can't make it to a scheduled shoot, at least have the courtesy to
CALL
your photographer!
Computer Msgs. DO NOT always go thru immediately, and IF you've been on MM long enough- you know about the dreaded 502 Bad Gateway message!
CALL!!!
Photographers DO TELL their Photographer friends....so, if YOU don't want to be labeled a
"FLAKE"
... It's ALL up to YOU!!!