NOT RECOMMENDED PHOTOGRAPHER TOP SHORES #384587
My name is Cherry Bomb.
I am an outgoing, fun yet a professional gal. I am pretty versatile
and enjoy a challenge. I am open to many different ideas and concepts.
In this industry I believe it helps to be open minded.
So, if there is a concept or idea you want to try out, I'm the girl for you !
I am available for promotional, portfolio and alternative assignments
I would love to do anything creative and out of the ordinary...vintage,modern,
pin-up,punk, horror, high fashion,etc, but can accomplish all styles.
I am also looking forward to working with various photographer Hair & Makeup
artist and Designers to help me build a solid portfolio
I prefer to be contacted via email: Laxinpink22(at)gmail(dot)com but a text or phone call is fine.
AT THIS TIME I AM ONLY DOING PAID ASSIGNMENTS
I do bring an escort if its the first time for a shoot or the distance is quite a drive. IF YOU DISLIKE A MODEL BRINGING ESCORTS, THEN I AM NOT YOUR GIRL. SAFETY BEFORE ANYTHING ELSE.
Modeling is a passion and lifestyle that I choose to live in. Modeling is my only job and I take it very serious. If you're a flake or trying to get my nude, no go for me.
I do gg shoots, however, those are compensated per hour with a minimum of 2 hours per shoot.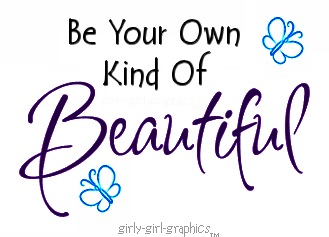 Know that you are beautiful...inside and out...and show it.
Let it out...Show the passion in all you do...
Be confident and feel sexy...who cares what you are or are not wearing...
Love everything you do...the look, the outfit, the pose...even if you dont really like it.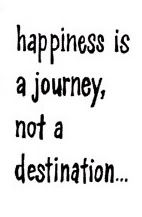 Happiness in everything..the journey to the final product.
People I have shot with:
Brian Virts
Photo Bill #2408765
MMPhotog #483505
KLH Photography #766521
MD Team Bikkini #8749
Clark Photography #433075
Jason Zmuda Photography #415783
Dark Fetish #807474
Vansedra Photography #767936
Ferrell McCollough #63360
Maryland Bikini Team #8749
Photohispana #547663
Flaming Ink Imaging #324320
Selene Photography #1776082
Joslex Studios #1698467
George Hearlth
Watertight #1729436
Shotz Physiques #694778 & #295659
H2 Photography #16306
FireHawk Photography #442812
Kat Forder Photography #1200895
Steve Seamans Photography #1018833
Storyteller #1055561
Aqua Lux Photography #1106974
Martin Photographics #886660
Shing Long Photography #2108456
E. J. Holley #5923
Funktionhaus #1133801
Aura Ehrman Photography
Freelancefotog #282512
Mike McEwen #2446632
Steve Freeman
David Segal #2090604
Maryland Photographer
BS Photography #693635
Dave Blecman #90522
1morecreative #2576279
Brian K Donnelly #1532064
MG Photodreams #2826966
UReminisce #3005883
SG Photography #2503842
Makeup Artists I have worked with:
Kiana Cosmetics #787541
Future Photogs, Please feel free to contact anyone I have worked with in the past as references.