Please note, I have strong Kung Fu and a bit of the force on my side. I am also a bit addicted to Tic Tacs. I will not seek help for this addiction
I'm breakn a sweat, its all right
Summer 2014 travel schedule
6/15 - 6/18 : LA
6/19 - 6/20 : San Fran
6/20 + heading through Northern CA, Oregon then Washington
I will be heading through Vancouver towards Fairbanks then all the way through the Canadian Rockies
****I travel to Chicago often****
1. Blog site:
http://www.brianthomasrickey.com/
2. My Main Portfolio is here:
http://www.brianrickeyphotographer.com/#home/
3. Non- Wedding work is here:
http://brianrickey.4ormat.com
4. Facebook:
http://www.facebook.com/pages/Brian-Ric … 1598158131
5. I also play around on flickr:
http://www.flickr.com/photos/brianrickey/
I am mainly a wedding & portrait shooter and that keeps me plenty busy. I love shooting human beings (with a camera of course
). When I do shoot with a model I do all my own makeup and style all my own shoots. Many of the outfits you see on my site are in my closet. I have a nice retro collection (many pieces of clothing over 40 years old) and it is constantly growing.
I do not accept payment for shooting models. I get paid well for shooting weddings, this is an artistic outlet for me. I will only shoot a model that inspires me. I do test but I perfer only agency models (commericial or fashion) or those with stats within that range. If you contact me about working with me and your profile says you do paid work only specify you are interested in testing or you will be ignored.
I teach high school so during the school year I generally shoot only on the weekends.
[img][/img]
[img][/img] [img][/img]
[img][/img]
A few of my favorite things: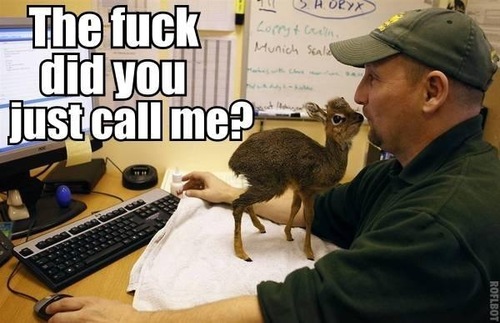 Ensign Ricky! YIKES, that's my great great great grandson.
[/
"i got a fever, and the only prescription is more cowbell"
On the 8th Day, God gave us Red Bull, and the Red Bull was good.
On the 9th day God said, I need more cow bell. BOC heard the calling, and the cow bell was good.