******************Email: stella_jane01@yahoo.com******************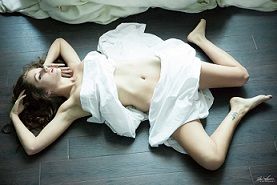 Travel Notices:


CA
San Francisco -- 9/18/2014 - 9/21/2014

Los Angeles -- TBD


NV
Las Vegas -- TBD
Reno -- TBD

Currently accepting TFP in exchange for paid travel


[*[Message me for rates]*]
Friend requests will be denied unless you leave a picture comment or list, NOT just a tag. I need to know you are interested in my work before I accept you!
Modeling became a huge part of my life 5 years ago! Directly after I began modeling I joined the U.S. Army as a combat medic. I hung up my uniform for good in January of 2014 and am happy to say that I can finally climb the ladder to reach towards my modeling career. My dream is to get signed to an agency and do commercial/print/glamour modeling. I am up for pretty much anything excluding nudes..
**I am okay with implied nudity, to make that statement 100% clear - my definition of "implied" is

no exposure of the nipples and genitalia

.**
I am 22 years old and currently live near Sacramento, California. I am addicted to coffee and sugar free Redbulls. I love my time at the gym and juicing has became a regular habit of mine. I have a 2 year old black lab named Scarlet. I have 4 tattoos, all of which are easy to hide. I am a nationally certified EMT and my passion for helping people still stands tall.
I have shot in: *California *Texas *Arizona *Seoul, South Korea
I am open to travel to national/international sites in order to expand that list
Travel bucketlist: Japan, Australia, Ireland, Greece
Please contact me if you have any more questions!
Twitter/Instagram: @stella_jane01
Facebook:
http://www.facebook.com/stellajane01