ADD ME ON INSTAGRAM: ISA_BELLE_DU
My boyfriend Dennis and I will be on this upcoming season of CBS's THE AMAZING RACE! Tune in on Fridays starting Sept. 26th at 8pm!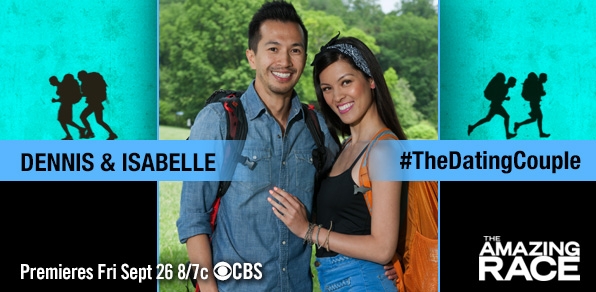 After being based in Asia for 4 years, I've moved back to Cali and into the Los Angeles area. I'm segueing more into video work, acting and hosting so if there are any visual artists, directors, producers who'd like to collaborate on short films or other projects of the likes, definitely let me know!
SHOWREEL
http://www.youtube.com/watch?v=t2dUi3Vu9h0
FACEBOOK
http://www.facebook.com/OfficialIsabelleDu
BLOG
http://www.isabelledu.blogspot.com
--
Born and bred Californian native but I've modeled internationally in the US, Singapore, Thailand, Malaysia, Indonesia, Philippines, HK and now usually based in Vietnam as a model/actress/host.
Premiering at the end of the month, my lead role in the 40 episode Vietnamese soap opera/action series "Nữ Vệ Sĩ / Female Bodyguard" O_O
ELLE, Bazaar, FHM, Cosmopolitan, Gadget, FTV, SpikeTV's Manswers, Project Runway Philippines, OMO, La Vie, Wet Seal, Mossimo, etc, etc, etc
More tearsheets can be found on www.isabelledu.com