An entirely self taught photographer in his 5th year of practice. Published several times in the Uk and Canada. I started my passion for photography in the heart of the Rocky Mountains in Canada. Stunning landscapes and water movement were the first subject of focus.
Portrait work soon became a stepping stone to street photography and more interesting body forms such as modelling subjects. Now I just cant get enough camera time.
Based in south London for easy access to the city and all home county locations.
Moving to Vancouver Summer 2013 so looking for dedicated models in the area and within a few hundred miles.
Please mail me with any questions or ideas you may have.
Looking to network with Models and Photographers all around the world.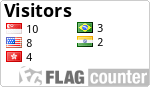 Steve