Broni
by
digitalnoise76
, on Flickr
Hi my name is Mic, I represent Digital Noise.
My work has been used in posters for Sexpo as well as the Australian Sex Party. I am easy going with a relaxed and non pushy style and believe it reflects in the shoots. I'm very happy to work with anyone in any style of shoot, working together to ensure the best possible results.
Feedback is always welcome if you like or don't like the shots. Feel free to email me with any questions or enquiries. If I take the time to comment, i'd love to see some comments come back
I do travel for my normal work across Australia, so shoot me a message and if i am in your area maybe we can work together
Erica Rose
by
digitalnoise76
, on Flickr
Ara
by
digitalnoise76
, on Flickr
Rosie
by
digitalnoise76
, on Flickr
On Twitter now if you'd like to join me
https://twitter.com/digitalnoise76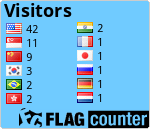 I've had the pleasure of working with some great models and hope to work with more in the future.
Including:
Abby (#2602517)
Amber (#2357512)
Ara (#1990859)
Belle Reed
Bronii (#1069128)
Candy Glaz (#2100056)
Charlie (#1386757)
Courtney (#227713)
Ella Smallwood (#2661064)
Erica Rose (#2239222)
Hayley Monroe (#2277172)
Heather JM (#2183191)
Jade G (#3212434)
Jamie Banks
Jessica (#1269602)
Jessyka-Laurel (#1394739)
Kelly Webster (707177)
Leonie (#1690911)
Leonie Model (#2240253)
Leyla Kate
Monique Dalton (#1201619)
K.English (#1438834)
Phoenix Knight (#1203828) (
http://www.missphoenixknight.com/
)
Rosie G (#1914991)
Surhey (#623044) (
http://www.boutiquehoneys.com.au/
)
All the models I have worked with and mentioned above I would give a stella reference for. All wonderful to work with.