Now Casting
Seeking Midwest Models for documentary film on modeling and the use of the internet in relation of the modeling industry...... Contact me for more information


With over ten years of photographing experience I have been photographing models in a wide verity of genres including pinup, vintage pin up, experimental, surrealism and fashion among others. I also produce fine art prints for local and national art gallery's. I live in Council Bluffs, Iowa with my wife.

Every month I photograph a small number of models (mostly new) on a free trade basis. You get free photos, I use some and throw them up online. Because of my mad skills you naturally will want to tell your friends about me. Everyone wins!

I don't do this as much as I used to. But if you have a great idea for a shoot, something killer to bring to the table or just want to break into modeling contact me.


My Rates

General photography: $45 per hour within 50 miles of the Omaha Metro Area
Contact me for out of town rates.

I do limited TFP work these days. Unless you have a killer concept or this is your very first photo-shoot I don't do TFP work. Chances are if I personally contacted you then I am willing to do TFP work.

I shoot 300-1,500 images per shoot. Generally speaking you will get 15-20 finished photos from each look on a CD watermarked.

If you are needing finished head shots I work with several print houses at a discounted rate.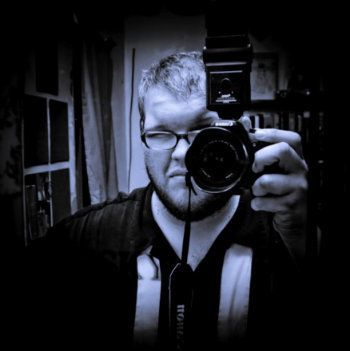 Amber Lynn Mayhem #2686362
Lexie Gutzmer Mayhem #2159825
Nicole Boettger Mayhem #2194780
Kay bug Mayhem #2375265
BrookeLynn Mayhem #2413276
Sarah Lee Miller
Laura Watson
Adam Miller
Sandra Lawton
Kim Dunning
Jennifer Wilcox
Tymara Williams
Dona Moss Hogzor
Tyra Archer
Liz Von Marx
Jane Sunset
Kate Marshall
Jamie Douglas Modeling
Tattoo World Magazine 2003
ActionSports INC
Travel Holiday Magazine Feb 2001
Midwest Modeling Solutions (Agency)