"I DON'T LIKE WHITE PAPER BACKGROUNDS. A WOMAN DOES NOT LIVE IN FRONT OF WHITE PAPER. SHE LIVES ON THE STREET, IN A MOTOR CAR, IN A HOTEL ROOM." - Helmut Newton
"HAVING PHOTOGRAPHY AS A HOBBY IS MUCH BETTER THAN GOING COMMERCIAL. I FOUND THAT SOME OF MY FAVORITE IMAGES WERE MADE BEFORE I BECAME SUCCESSFUL" - Peter Gowland
Hi! Thanks for stopping by. Photography is only something I do for fun on weekends. 'Paying to pose' -OR- 'posing for pay' is not what I'm about ... My goal is to create beautiful graphic images by working with creative & talented people!
I have my own style, which is why I think I create unique images. You will not find your plain paper background 'by the book' posed images or 'put a girl in a bikini on the beach' stuff in my port.
My work focuses on select models wishing to create a portfolio (TFCD & TFP). All work is done on location with an emphasis on editorial/fine-art photos. No lights, strobes, or any other studio equipment. I utilize Black & White film-based medium format and color digital SLR equipment. I strongly encourage that you invite a friend or family member to accompany the shoot to make everyone feel comfortable.
I keep no more than 30 images on Mayhem and hardly ever update here nowadays. To view the most recent work please click the link above, or my new website below:
http://www.martyort.com/new1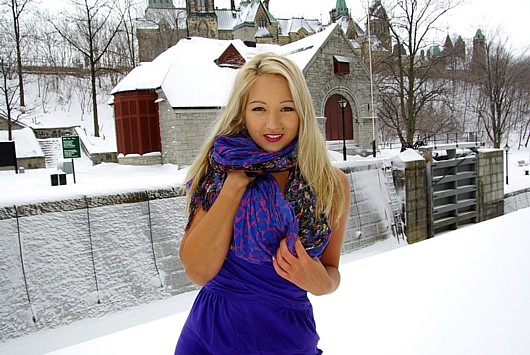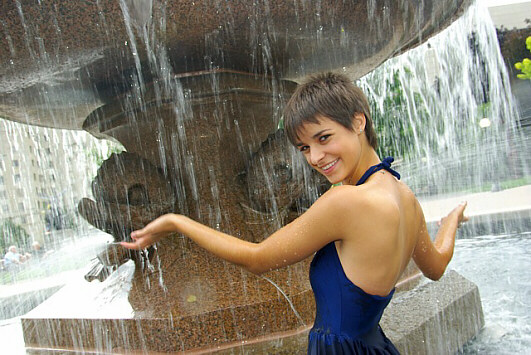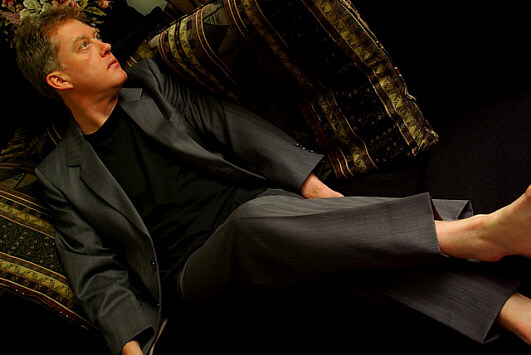 Who's that in the image immediately above?..a young bill clinton perhaps...no, silly...that's ME...yours truly :-)
Thanks to the following professional and energetic models. They make any photoshoot come alive!

Krista-Leigh OMP #3786 (2X)
Melissa OMP #32324
Amanda OMP #42114
Anna OMP #49225
Shannon OMP #56024
Helen OMP #70976 (2X)
Justyna MM #11329, OMP #75503
Emma OMP #81491
Ella-Rose MM #136110, OMP #116906
Sarah MM #27426, OMP #101011 (2X)
Kitty OMP #130340
Joanna OMP #140831
Yanka MM #472781, OMP #158499
Sarah OMP #163105
Ashley MM #13230, OMP #177355 (4X)
Mary OMP #12479
Jasmin OMP #175306
Stephanie MM #31759, OMP #195157
Jessica MM #20841 (2X)
Anouck MM #68014, OMP #195729 (2X)
Jennifer OMP #221193 (2X)
Valerie OMP #234457
Ania MM #147721, OMP #246488
Celleste MM #152506, OMP #250286
Kristen MM #179082
MsCandy OMP #271824
Lindsay MM #209289, OMP #249275 (3X)
T Bella MM #228188 (2X)
Katerina MM #269076, OMP #301882
Amanda-Lynn #246876
Erika #468558
Michelina #306106 (4X)
Camilai #589378, OMP #352548 (3X)
Angela #258314
Sarah #848738 (2X)
Jaisse #805350
Stephanie #1213662
Chrissy #1591488
Vladlena #1247555
Amanda MW #1468957
Laura Anne Robins #1741804
Jenne Hicks #1529103 (2X)
Lizzie #1597153
Anna #1880685 (2X)
Lydia #1697608
Kaitlyn #1944247
Jen Lo B #2176529 (2X)
Rally Stanoeva #2195580
Amanda Mai Vo #1467301
Audrey Anne #2128071
Maria #1834523
Bianca #2390770
Michelle Munro #2189443
ArielTaylor #887244
Jenna Doll #2321126
Rachael #406928
Megan #2640087
Samantha #2559619
Jessica #2559590
Rachel Stacey #2541341
Kerri Schmidt #3156826
Raven Petrie #3268892