Follow me on Instagram: @Ashl3YAl3xa
PLEASE NOTE, MY HAIR IS CURRENTLY BLONDE. IM NOT INTERESTED IN INTERNET-DATING EITHER. THANKS!
**Hello, I'm here to update my port, shoot mag submissions & get paid $$$. One thing I'd like to mention is that as you can see, almost every shoot I have done ends up being published, therefore, it is obviously not fair to offer me $150 compensation for 5 hrs. Chances are, I won't even be shooting published work for $400 either. If you are offended by this, offer the job to someone else! There are MANY photographers who will vouch for my talent. I work hard & just like you, I deserve appropriate compensation. On another note, I am willing to TFP with OUTSTANDING PHOTOGRAPHERS ONLY PROVIDED THAT THEY SIGN A MUTUAL AGREEMENT & I RECEIVE A FILE OF MY IMAGES UPON COMPLETION OF OUR SHOOT. Again, if this is something you are unwilling to agree to, we will be unable to work together. **


***I am interested in shooting VERY LIMITED TFP with outstanding photographers (like those on my list) in the following genres:
-Fashion
-Beauty
-Art/Concept Shoots
-Black & White
-Tearsheet Submission
***I am NOT available nor am I interested in the following:
-Nude (aside from my work with Playboy)
-Erotic/Fetish
-shooting for free for pay-sites (if you are making $, I
should be too!)
For the quickest email response from me, please include the following in your message:
*CLIENTS NAME
*possible DATES & TIME
*PAY
*if a HAIR stylist/MUA/or STYLIST will be present for shoot
*LOCATION
*overall expectation at shoot (nature of shoot)
If you aren't fully explaining the details of the assignment, please don't be offended if I don't respond to your message.
------------------------------------------
My Playboy Lingerie Cover (April/May 2008)
Cover of French Playboy 2009
2-Wheel Tuner Cover 08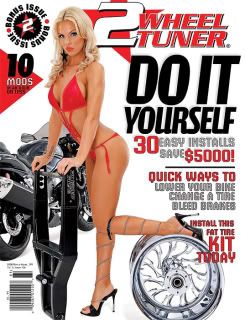 Musclemag July 08 Centerfold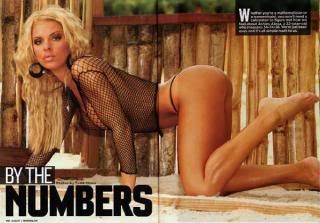 Various American Curves Centerfolds & Layouts