Schedule:
I'm a Professional Photographer and Photo Retouch Artist working worldwide.
Travel Schedule:
Hawaiian Islands, July 2012
Atlanta, GA All the time.
Take Control of Your Life and Become What You Want To Be.
www.kevingoolsby.com
http://www.facebook.com/pages/Kevin-Goo … 6980703817
http://www.twitter.com/superkgggg
http://www.youtube.com/superkgggg
http://www.ustream.tv/channel/superkgggg
New Images
http://www.myspace.com/angiestonemusic
The New CTP Magazine
http://www.ctpmag.com/Jan2010
http://www.ctpmag.com/Digital_Sum09
http://www.ctpmag.com/DG
I am here to see what people think of my photos...
If you want to do business, go to my website
www.kevingoolsby.com
October 07, 2011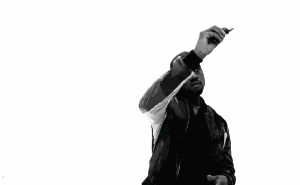 Photo Services: ★
· High-End Beauty Photography
· Fashion Photography
· Editorial Photography
· Beauty Shots
· Model Portfolios
· Album Covers and Promo Photos
· Glamour Portraits
· Business Portraits
· Product Photography
· Graphic Design Services
***********************************
EXPERIENCED HIGH-END RETOUCHER
S T A T U S ★ The one Man Show!
S E R V I C E ★ I specialize in all types of retouching that gives great results without loosing skin texture and do all other manipulations that are required to enhance the image:
— beauty enhancement
— skin color adjustments
— body reshaping
— digital make-up
— hair reconstruction
— brightness and shades
— colors environment
— fashion/accessories enhancement
— various special creative effects
— many more
BAD ATTITUDES ARE NOT WELCOME
***********************************
Also come check me out at:
www.kevingoolsby.com
www.myspace.com/superkgggg
PUBLISHED:
Black Hair Sophisticates
CTP magazine
Essence
XXL
Candyland Productions
Break Magazine
Urban Screen Plays
Platinum Pen Productions
Fever Magazine
Blaze Magazine
Beautiful Atlanta Magazine
there is too many, I can do this all day.... lol.