"Learn How To Retouch YOUR Own Images...Like A Magazine Retoucher!"
Take complete visual control of every pixel in Your Image! We teach you the layers based, non-destructive workflow that most professional retouchers use every day. We show you how to do it... we explain every step... we answer any questions...we go at your pace... we match your skill level... from beginner to advanced.
How Does This Work?
You will be meeting up Live...with a skilled professional Retoucher for a full one-hour-long training session. You will meet privately, on-line, and 1 to 1 with your Trainer. We will meet up with you on the Day and Time that is the best for you. We will use Live, Real-Time Audio / Video Webinar Technology to come directly into your home... or into your place of business. It will be like we are sitting down together with you... talking, discussing, and showing you every single step. It will be easy to learn... highly informative...and it will change forever the way Your images LOOK! Guaranteed!
What am I going learn?
You will learn professional quality retouching techniques that you can rarely find on YouTube. We can teach you in just one or two sessions... what it often takes most people 2-3 years to learn on their own. Many people find it difficult to learn by books alone, they are bogged down by trial and error approaches, and they are frustrated at the disjointed information they get from Google. Professional Magazine Retouchers have to have a system that is easy and very fast to use... a system that allows them complete technical and artistic control over every element of their image, a system that allows them to make creative changes in an instant without penalty, and a system that looks good and works well on any kind of image from a portrait, to a fashion image, to a landscape, a travel shot or a commercial advertisement. This is the system we can teach YOU!
When Can I Start this Training?
We train our customers every week day, we also have sessions in the Evenings, and on Week Ends. We train in the USA, throughout Europe, and Internationally. All you need is an internet connection... a web browser... and a phone or microphone. We can train YOU on the Day and the Time that is the best for you! Tell us in a Mayhem e-mail... what Day and Time is best for you? Learn How To make Your Photographs and your Visual Artistry come off the page.
So, what does all this cost?
The price here for Mayhem Members is very attractive. It is discounted 30% off specially for Mayhem Members. The cost for a full one-hour professional video training session is $35 hr. USD. There are no prohibitive travel costs involved, there are no expensive college tuition fees, there are no special dates or seminar costs. Its just professional training... one-hour at a time...reasonably priced... delivered just when you want it. Payments are by secure credit card, debit card, check, business invoice, or PayPal. If you like...we can also video record your session for $15hr... and provide it back to you as a Hi-Res download.
Now you can significantly enhance the technical and artistic quality of your images and have full visual and artistic control of every element of your valuable images.
So... How Do I Make This Happen?
Send us a personal Mayhem e-mail message right here. Use the same e-mail Icon you use to send Mayhem messages. Just tell us what you are interested in... and what you would like to do... and when is the best time for you to train!
Thats it!
We will get back to you by e-mail quickly. We train days, evenings and weekends. We will work closely with you to coordinate the details of your session, to set up a training agenda, and to schedule the best day and time to meet up.
What you can learn in just one to two hours... can totally revolutionize how your final images will look from now on! You will see a very dramatic improvement in your image quality... We guarantee it!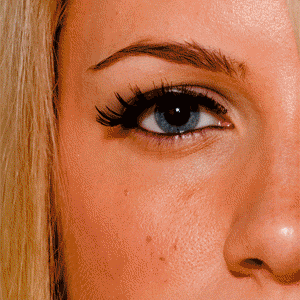 CLICK HERE...OR ON THE IMAGE... FOR MORE INFO + VIDEOS
The Training is Low Risk.
We train you for just one hour at a time. Try it for just one-hour. Kick the Tires. If you like it...come back for more. Its not a big time commitment. Its not a big investment. Its not even real expensive. We guarantee our training. Our training also comes with "free help desk support for 90 days" in case you forget something or have questions. We are here to be helpful... and to answer questions after your session. We are customer focused.
e-mail us here at Mayhem...
right now. Use the e-mail icon at the top of this page. We will respond quickly. Its OK to ask any questions. We can set you up with training very quickly and easily. We will correspond with you at every step of the way...and we will set up all the details. We have secure payments for credit cards, debit cards, bank checks, and PayPal.
------------------------- TWO NEW SERVICES -------------------------
We Now Have Two New Services! A Mayhem "Portfolio Review Service"...and a "Video Archive Service".
A "Live Portfolio Review"
evaluates your entire Mayhem Portfolio Presence including your Bio Page. We will look together at your portfolio live, interactively and on-line. We will go through your Bio Presentation and each image together. We will ask what your goals and intents are. We will then evaluate and discuss your portfolios content. We will comment on lighting, posing, colors, your quality levels, what you are doing right, and the potential problems we see, and how you stack up with other users we have reviewed. We make suggestions along the way. We also begin to learn exactly what retouching techniques you need to learn the most...and we can custom design a retouching course just for your needs. A 30 minute on-line, interactive, portfolio review is just $20. Its great interactive feedback together with practical photography, lighting, posing, and Photoshopping suggestions.
"Retouch Video Archive Service"
We also have a brand new learning service when you take our retouching sessions. We can custom video record your retouch session in Hi-Def video... and provide you with an archive download of your session. You will never forget a step that you learned! You can review and rewind the content at home at any time you please for review. Video Archive Recording of your session is $15 for a full one hour download.
We usually like to feature the the "Magazine Retouchers Workflow" in our training with new customers. It will show you the industry trends and will show you how to achieve high-end looks...quickly and powerfully. We can also customize a training session for you if we coordinate in advance. See some of the additional subjects we can teach you in the box below. The techniques we teach can be used on Portraits, Fashion Shoots, Travel Images, Professional Wedding Images, and especially Commercial Images.
Contact us here at Mayhem... or at the address below...to ask a question or to set up a session.
We are always glad to answer questions. Training is available Days, Evenings, and Weekends.
Now you can learn how to retouch using the same non-destructive methods that professionals use.
Your training is very convenient, very low risk, and very cost effective. Just buy one hour of training at a time. If you like what you learn...then come back for more. Our training is guaranteed.
See a list below of some of the training topics we can teach you.
Choose the topic of most interest to you... and we will spend one hour going over that subject with you during your session. We can also train large or small Groups of People at one time. Set up a training session for your photographer or professional group. We also do weekly On-Line Seminar Sessions. We specialize in training Commercial Professionals, Photo Studio Owners, Agency Retouchers, Wedding Photographers, Scenic and Travel Photographers, Amateurs, and Hobbyists.
Learn HOW TO Make Your Own Images Look Absolutely Stunning!
Learn how to adjust and control every pixel in your image! Learn how to finally master layers, masks, and curves the easy way. Learn the steps to mastering Hollywood Eyes, Digital Makeup, Beautifully Smooth Skin, Skin Pores, Commercial Retouching, Magazine Retouching, Beautiful Scenics and Commercial Projects.
Click Here to see a Video... or to Schedule Your Own Retouching Session!
We enjoy answering your questions. We will get back to you promptly. You can e-mail us here at Mayhem mail... or you can contact us directly at Training@GlamourRetouching.Com

Here Are Some of the Retouch Skills We Can Teach

- How to set up a professional retouch workflow...step by step

- How to use layers, masks and curves to get complete visual control

- How to create perfect exposures and color...on every pixel in your image

- How to paint with digital lights - to make up for imperfect location lighting

- How to create and manage skin tone in an image - Playboy skin

- How to retouch Non-Destructively... to retain all original picture details

- How to remove blemishes, smooth skin, and add skin pore detail

- How to get hair perfect extractions - pulling your model off the background

- How to do Magazine Quality "Digital Makeup"...blendable and totally vibrant!

- How to do "Hollywood Eyes" or "Cross Color Processing" or any other Special Techniques you want to learn. Just Ask!

- How to Guide your viewers eyes... Control where your viewer looks!

- You can also use these same retouching techniques in Landscapes, Nature images, Wedding images, Commercial Retouching, Family photos etc.


Learn the steps and workflows that Magazine Retouchers in NYC, LA, and London use every day. Learn how to make average pictures... POP off the Page! The methods are very quick, powerful, and easy to learn... and it provides you with great cost savings in todays economy. The Price here is a Special Mayhem Discount Price.

Click HERE to ask questions, get more information, or to schedule an On-Line Retouching Session.

Professional Photographers of America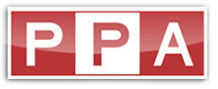 Instructor and Member of the Professional Photographers of America