Spend 1 hour talking with and working with a professional retouch trainer privately on-line. We use 1 to 1 video webinar technology to meet up with you at the exact day and time that is best for you. We work domestically and internationally across 10 time zones every day. We teach the "Magazine Retouchers Workflow" which is a high quality professional grade workflow based on clean, transparent, non-destructive adjustment layers that are totally adjustable at all times. Make your own images into visual masterpieces! We clearly show you every step you need to know to retouch like a professional. Learn this methodology once... and then use it forever to make your images pop off the page! We use your own images to train and we can also record your sessions so you will never forget a step. If you spend 1 hour...Your images will never look the same again...We Guarantee it!!
Models often get un-finished images from many photographers. Many model images are un-usable because of overall quality, darkness, colors, skin, backgrounds, over processing, bad angles, poor lighting etc. We show you how to use Photoshop to make your images come back to life...even if they dont look good right now! Learn our easy to use and visually powerful Model Retouch Techniques...and your poor quality images will pop of the page. Learn these retouch basics just once...and then use the skills whenever you get an image from a photographer that does not know how to retouch. This easy to learn retouch method makes your average images into nearly perfect images - Fix darkness, color, buldges, skin etc. Retouch your images with permission.
Every retoucher is on the lookout for new tricks and especially for workflows that are made for professionals. We show you the non-destructive, clean, transparent, no selection, infinitely adjustable, fast, mask based, curve based workflows that are being used in NYC agencies today. You wont believe the power and rationale behind these pro workflows for speed, clarity and visual power. Private 1 to 1 video training sessions tailored to YOU!
More Information and Details If You Like:

Have you ever wished you could Talk Shop with a Professional Retoucher...for a whole hour...1 to 1? Ask ANY Questions you have? See what steps they do... to make their images POP? Work together... learning How To Retouch Your Own Images? Get Answers. See How its all Done... So you can learn and copy it?
Using our private, 1 to 1, live video sessions...we can show you every single step of the magazine retouching process, explain every move we make, tell you why we are doing it, and explain the important steps that you need to know... to make your own images come alive and pop off the page. Spend 1 whole hour just talking about You... and your own image challenges... and solutions.
We will take Your Own Images... and teach you the methods and processes to use to correct any defects in your image. We will show you how to make your images really stand out. You will be taught to have perfect visual control of every element in your image...it will be totally adjustable in all ways...and it will reflect your best artistic efforts.
Your images will finally look exactly like you always Hoped that they would!
We specialize in training Photographers, Models, Retouchers, Photo Studio Owners, Wedding Photographers, Scenic and Travel Photographers, Ad Agency Artists, Commercial Photographers...and seminar and group attenders.
Learn how to make perfect technical images... and perfect artistic images... quickly and easily...under your own visual control. We will show you a system that gives you complete technical and artistic command of every pixel in your image. A Photographers and Artists dream. If you shoot available light...we can teach you how to rescue those images that are dark, mis-colored, and have distracting elements.
We will meet with you LIVE...Personally...in Real-Time...Using 1 to 1 Video Webinar technology.
Its like we will be in the very same room together with you! We will be able to see eachothers screens...we can talk back and forth LIVE! Its like learning how to retouch by having a professional retoucher sitting side-by-side with you at your own computer...using your own images if you like...and talking about professionally retouching your own images!! When is the last time you had a professional retoucher come over your house or business... and show you "How To Retouch" for a whole hour? We will clearly show you all the steps...we will answer all your questions...LIVE...In real time... Internationally! We will go at your own pace...we will match your skill level. We teach beginners all the way to advanced.
We will meet with you on the "Day and the Time" that is the best for you to learn!
We train internationally across 10 time zones from the USA, into Europe, and across the Pacific and Asia. Just tell us what day... and what time is best for you. We will match you up with a Professional Retouch Trainer. Send us an e-mail here at Mayhem by clicking on the e-mail icon above... OR... click [url=http://www.glamourretouching.com/mayhemlanding.html] HERE...For a video, some more details and a session sign up sheet. We are glad to answer any questions you may have. This Photoshop CS3, CS4, CS5 and CS6, and Cloud retouching methodology will change forever the way Your images LOOK! You will gain complete artistic and visual control over your images... Guaranteed!
Whats the Guarantee?
We guarantee that you will be able to retouch your images with complete visual freedom, with complete adjustability and artistic control...like the magazine retouchers do. We will set up your session...and if you are not happy with the session in the first 20 minutes...we will stop... and we will refund your money. The typical sessions are one hour long. You can purchase your first hour session...and try it out. If you like what you see... and what you learn... you can always come back for more. The price is very reasonable. There is a Special Mayhem Discount.
How much does the training cost?
The price for the hour-long session with a professional trainer is only
$35USD.
You can order in one hour increments at any time... on-line, via e-mail invoice, or on the phone. We can securely take credit cards, debit cards or checks. We can also send you a secure e-mail invoice to pay from. PayPal is easily accepted.
We Can Video Record Your Training Sessions!
We now have the ability to video record your training sessions live as we go. We can provide you with a hi-res video download of your actual training session...so you never forget a single step of your training. You can keep this session archive and replay it at any time! Your training session is yours to keep. The High Resolution Video Download Archive of your session is
$15hr.
So How Can I Get Started?
You can easily e-Mail us here at Mayhem. Ask questions...or tell us that you want to start up Now. Click on the "Mayhem e-mail icon" at the top of this page. We read our e-mails 6 times every day...and we will get back with you quickly, and we will answer every question you want to ask. You can also click
HERE...For a features recap, a video clip... and a special sign-up and Q+A form.
We have trainers here 10 hours a day. We will get you set up and trained on the Day and Time of your choosing.
What We need to know:
- We will need to know your best "Day and Time" for your training.
- What time zone or country are you in? We are in New York City Eastern Time.
- Your regular e-mail address.
- What Version of Photoshop do you use CS3, 4, 5, 6, Cloud? PC/Mac
- Are you a Beginner, Intermediate or Advanced at Photoshop Retouching?
- What do you most want to learn?
- What other questions do you have?
What you can learn in just one to two hours with us... can totally revolutionize how your final images will look from now on! You will see a very dramatic improvement in your image quality... Immediately...We guarantee it! This is not a recap of what you can easily learn on YouTube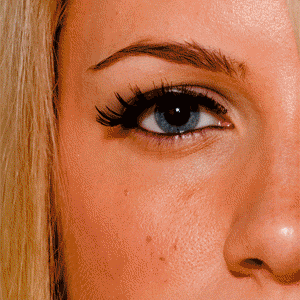 CLICK HERE...OR ON THE IMAGE... FOR MORE INFO + VIDEOS
See a list below of some of the training topics we can teach you.
Learn how to adjust and control every pixel in your image! Learn how to finally master layers, masks, and curves the easy way. Learn the steps to mastering Hollywood Eyes, Digital Makeup, Beautifully Smooth Skin, Skin Pores, Commercial Retouching, Magazine Retouching, Beautiful Scenics and Commercial Projects.


Here Are Some of the Retouch Skills We Teach

- How to set up a professional retouch workflow...step by step

- How to use layers, masks and curves to get complete visual control

- How to create perfect exposures and color...on every pixel in your image

- How to paint with digital lights - For imperfect location lighting

- How to create and manage skin tones in an image - Playboy skin

- How to retouch Non-Destructively... to retain all the images details

- How to remove blemishes, smooth skin, and add skin pore detail

- How to get hair perfect extractions - pulling your model off the background

- How to do Magazine Quality "Digital Makeup"...that is totally vibrant!

- How to do "Hollywood Eyes" or "Cross Color Processing"

- How to Guide your viewers eyes... Control where your viewer looks!

- You can also use these same retouching techniques in Landscapes, Nature images, Wedding images, Commercial Retouching, Family photos etc.


Click HERE to ask questions, get more information, or to schedule an On-Line Retouching Session.

Professional Photographers of America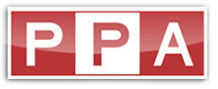 Instructor and Member of the Professional Photographers of America