Projects for 2013:
• Erotic Short Films
• iModelTV
• 2014 Calendar
• Short Film
If you would like to be a part of any of the projects listed above contact @ davian@davianjones.com
Some projects offer compensation in lieu of pictures.
Paid shoots do not offer pictures.
About TF*
My first shoot with new models are always TF*. I do however allowed models to keep most of the provided wardrobe that they shoot in.
Models will receive a minimum of 10 pictures no later than two(2) weeks from the shoot date. Pictures are emailed or uploaded to my site as a download file. I no longer burn disk. #teamgogreen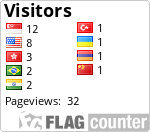 Contact Info
I can be reach at 916.254.3251 or by email at davian@davianjones.com
The best and fastest way to reach me is by phone. My day is usually scheduled so if I book a shoot with you please try your best to show up. If for any reason you can not make a shoot, CALL, do not send a message on MM. I will not get it and you will be blacklisted from ever shooting with me again.

This is not a game. This is what I do for a living. This is my business. I am a professional and I expect you to be.