Pls direct all Booking Enquiries to: mishellavendetta@hotmail.com
I am an organised,inspired, passionate and professional model/stylist.
I live immersed in the history of fashion and culture from decades long gone.
An avid collector of Vintage and Antique gowns and pieces spanning from the late Victorian era to the 1950's, Unless stated I generally provide wardrobe,concept, Hair & MU you see in my images.
Currently my interests lie in producing highly atmospheric & conceptual portraits.
I would like to collaborate with those who are focused towards producing high quality fine art.
For an extensive Portfolio visit:
http://s103.photobucket.com/user/13mish … amp;page=1
http://mishellavendetta.deviantart.com/
Featured in Dark Beauty Magazine June 2014
http://www.darkbeautymag.com/2014/06/ke … a-fortune/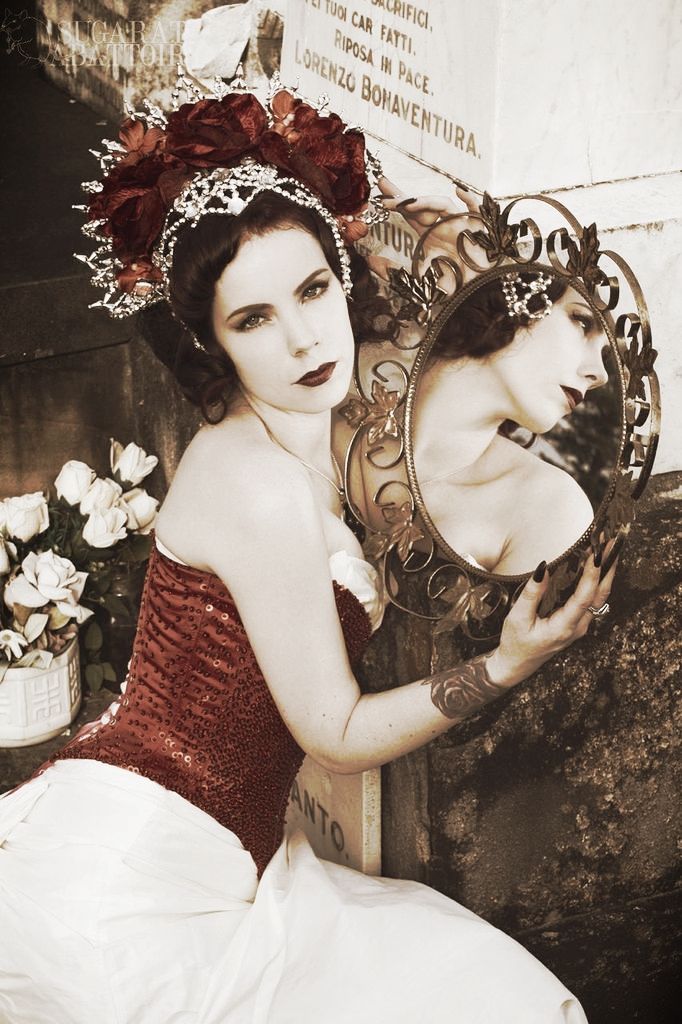 Photographers I have worked with some on MM/ Some are not:

Amanda Lim
Brent Liederitz ( Digital Obliquity)
Bob Lang - Model Photographic
Peter Coulson - Koukei
Lee Burgess - Moody Images
Zelko Nedic - Amboars.com.au
Photographic Noir
Phillipe Roy
Steve Wall
Mariah Jelena
Matthew Burgess
Warren Mak
Onur Karazbec
Sarah Osmo
Shot with Desire
Overexposed
Adam Cavanagh
Ian Flanders
JonExpo
Ben Kowelewijn
Keziah Sugarat
Juliette Lichman

Companies I have shot for:

Gallery Serpentine
Baroque and Roll
Slim's Vintage
Pinup Couture
Kiss Me Quick Lingerie
Dragons Blood Corsetry
Le Cabinet de Curiosities
Hey Sailor Hats
Rockstars and Royalty Couture
Devildoll Clothing
Hot Couture
Reactor Rubberwear
Elise Silk Couture
Fairy Goth Shop
Roadkill Boutique
Cowboys and Angels

Publications:

Tarot Cards/ Childrens Book by Tim Thompson
Promotional material for KMQ Lingerie - Print Ad and Post Cards
Fiend magazine Issue #15
Promotional Flyers/ Print Ad for Slims Vintage Boutique
Baroque and Roll Lookbook
Elise Silk Lookbook
Amboars Salon Coffee Table Book
Devildoll Calendar 2010
Dark Beauty June 2014