NOW BOOKING PHOTO SHOOTS... BOOK YOUR SHOOT TODAY!!!
PUMP13997@YAHOO.COM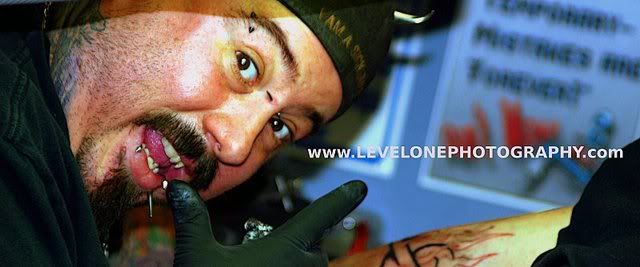 Hello and welcome to Level One Photography's Model Mayhem page!
About us:
Level One Photography, located near Philly, PA, is operated by a team of professional photographers and design personnel. Started in 2004 by Owner & Chief Designer/Photographer Chris 'PUMP' Haldeman, Level One is setting the standard with each click of the shutter. Since the establishment of Level One, our team strives to be on the cutting edge of photography and video production. Our growth is continuous through out the years with a staff consisting of make-up artists and designers to make your experience the best we can offer.
What we offer:
We offer you, the model or company the piece of mind of professional quality photography at fair market value without the hassle. Level One has worked with many commercial companies and models to help boost its image and style. We continue to add services and photography procedures to enhance our dedicated service to you...
We will do any type of photo shoot needed to produce the photos and products you need and desire to keep yourself or company in the spotlight. Your ideas will come to life with our highly dedicated staff.
Our work:
Level One's work can be seen on many media outlets, including the internet, magazines, books, and TV. Our growth and continuous dedication to the art of photography is loved by many.
PUMPFIRE:
Fire/Emergency Photography is another service we provide under the name of "PUMPFIRE." PUMPFIRE was started in the early '90s by Chris 'PUMP' Haldeman. PUMP, a Firefighter/EMT in the Central PA and Metro DC area, started taking pictures of emergency incident to show the dangers present to emergency workers around the world. These pictures and videos presented emergency workers with a better understanding of what could be ahead the next time they respond to an incident. PUMPFIRE is dedicated to safety and the latest tactics in the emergency field. For example, in 2005 the Helmet Cam was used to show an interior attack at a fire. Today, 2007, the Helmet Cam is a major part in training and incident review and sold around the world by our friends at
www.firehelmetcam.net
.
In 2004, PUMPFIRE.com started as a fully operational website for emergency workers to better display the work being completed. PUMPFIRE.com is staffed and operated by professional emergency workers. Our services are FREE and are considered the benchmark in the field. The photography and video produced by PUMPFIRE is all from emergency incidents, trainings, and/or events. The Incidents covered are not staged photo shoots or productions and are extremely dangerous. Our vastly trained staff of professionals knows the dangers of the incidents taking place and goes the extra mile for safety. PLEASE REMEMBER; WE ARE TRAINED EMERGENCY WORKERS!
PUMPFIRE "Covering your first due!"
Thanks for checking us out. Hopefully we can work together in the future!
Owner & Chief Designer/Photographer Chris 'PUMP' Haldeman
***IF YOU WANT TO SHOOT WITH US, YOU MUST CONTACT US VIA PHONE TO SET-UP YOUR PHOTO SHOOT. ***
To set up a Photo shoot contact us @ PUMP@PUMPFIRE.COM