PLEASE ONLY CONTACT ME VIA MY EMAIL - MARZYMAKEUP@GMAIL.COM
I am a freelance make-up artist and stylist. I currently travel from London to Glasgow for work. I cater to both private and commercial clientele. My passion in life is to create exquisite creations and unique designs on live canvases. I am focusing on beauty, fashion, fantasy, promo & music videos. Experienced in all aspects of make-up. I have worked on various editorial projects, fashion shows, film, theatre & music videos.
I would like to collaborate with inspirational stylists, models and photographers who are looking to create really strong high fashion/beauty/fantasy shots as I am developing my portfolio I am willing to work for tfp/cd if the shoot, model, photographer and stylist will benefit my portfolio otherwise enquire for details on my rates.
-----------
www.myspace.com/marzy_makeup
--------------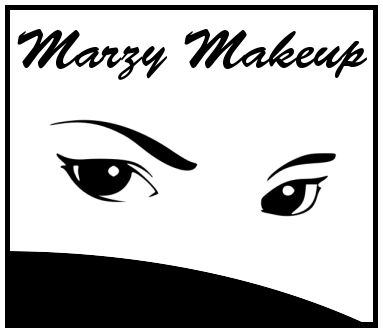 Film/Video:

Uncle Fergus
RSAMD
Key Mu/Stylist

Ending It
RSAMD
Key Mu/Stylist

Doomsday
Crystal Sky Pictures Production
Mu

HIKIKOMORI
Student Graduation Film for RSAMD
Bafta Award Winning
Key Mu/Stylist

The Children of the Mist the Lost Tribe
The Day Oot Theatre Company
Mu

Music Video - RSAMD
Band: Logan
Track: "When I get down"
Key Mu/Stylist

Music Video - Smash TV
Band: So Solid
Track: "Since You Went Away"
Mu/Stylist

Dude Where's MY Music
Farcical Vérité Films
Mu/Stylist





Theatre:

Cinderella Pantomime
East Kilbride Rep Theatre
Mu

Goldilocks Theatre Production
Rutherglen Repertory Theatre
Mu Designer

Guys & Dolls
Dumbarton Theatre Production
Mu

Aladdin Pantomime
Production Company: The Denny Civic Theatre, Dumbarton
Mu

Fashion/Print/Editorial:

Digital Photographers Yearbook 2008 & 2010
29, Glasgow
Mu/Stylist

Buff Club Calandar 2009
Buff Club, Glasgow
Mu/Stylist

Civvy St Mag
Buff Club, Glasgow
Mu/Stylist

Realstate Mag
Polo Lounge, Glasgow
Mu/Stylist

Cardonald College Glasgow Fashion Show
Old Fruit Market, Candleriggs
Mu/Stylist

North College Glasgow Fashion Show
Old Fruit Market, Candleriggs
Mu/Stylist

Photo-shoot for Article French Press
Bishopbriggs
Mu/Stylist

Rainbow Rooms Fashion show
Mu

Japanese Fashion Show
Rennie Macintosh Church
Mu/Stylist

RSAMD Events Brochure
Mu/Stylist

Matrix Hair Products Fashion Show
On the Fringe
Mu/Stylist

Another Modelling Agency Fashion Show
The Corinthian Bar, Ingram Street, Glasgow
Mu/Stylist

Competitions:

2007

Hair & Beauty Competition Scotland
Association of Hairdressers & Therapists
Fantasy Make-up, Theme, Centuries – Finalist, 2nd Place

Hair & Beauty Competition Scotland
Association of Hairdressers & Therapists
Cover Girl Make-up Finalist 6th Place

Hair & Beauty Competition UK
Association of Hairdressers & Therapists
Fantasy Make-up, Theme, Centuries – Finalist, 4th Place

2006

Hair & Beauty Competition Scotland
Association of Hairdressers & Therapists
Fantasy Make-up, Theme, Space – Finalist, 2nd Place

Hair & Beauty Competition UK
Association of Hairdressers & Therapists
Fantasy Make-up – Finalist, 2nd Place