Hi my friends!
I have been modelling for over 10 years now, time moves by so fast!
The photographer who took my first photoshooting gave me the advice to follow my modelling carrear and to be focused. Since than I discovered my love for posing infront of the camera, that's a really good feeling for me, I enjoy what I do and I think that reflects in my pictures.
You can book me for fashion, glamour, portrait, sportswear, swimwear, lingerie, commercial, advertising and promotional shoots. I am also available for music video apperiances.
Nude work or fine art work I just shoot for bigger publications for example wellknown magazines like Playboy, FHM, Penthouse, Maxim etc.
I don't shoot any nude work for hobby photography.
I still love to do test shots or tfp with professional photographers, from whom I think they can enrich or change my port with their work. Feel free to ask!
Everything I do in life, I do with 100% passion and I am not afraid to spare effort. I am a really positive person, always having a smile for everybody, the last thing I want to have is stress or trouble, very easy going and open for great concepts or ideas and fun to work with. Photography is not only business for me, it became an important part of my life, expression of my feelings and personal art. Because of that it's important for me to have a good connection to the photographer to be able to make best results and implementing our ideas. I love travelling alround the world and I am excited about being here at MM, meeting great artists and looking positive in the future, rocking the world!
Today I feel so greatful that I had the opportunity to work with so many great photographers and MUAs in my life so far.
Without you I would have been nowhere!
After all these years I still love my job infront of the camera and even when I sometimes taking a break I think I will never stop to do photoshots and want to keep it up as long as I can.
I am soo excited what the future will bring, you never know!!
Feel free to add me here on ModelMayhem or on my social media profiles.
You can drop me a line if you are interested in working with me!
xoxo Eva
*****************************************************
One of my big highlights was my shooting tour to Miami and Los Angeles.
I have to say a big thank you especially to Mike Prado, James Han, Ed Couture, Robert Alvaro and Rich Cutrone for working with me, doing amazing jobs and still being in contact! I wish the distance would not be so far so we could shoot more often!
Thank you so much to Rachel Bernstein, you are such a talented person, so pretty so sweet, I just loved your hair and make up!
Thank you also to Michelle Baker, she is such a sweet heart person I talk to from time to time, she is the only female model so open, loving and helpful. I wish more girls would be like you are.
God bless you all!!
*****************************************************
My first magazine publication in the United States is GLAM JAM Magazine!
YAY I am so excited!
I am featured in a photospread with Mike Prado in the July 2013 Bikini heaven issue:
http://www.magcloud.com/browse/issue/592354
Thank you so much for your support and publishing me in the US !!
*****************************************************
Some great news, my issue of
PLAYBOY CZ Magazine has been published:
http://evalutz.com/playboy-cz-cover.html
and
BREJK Glamour Mens Magazine has been published:
http://evalutz.com/cover-brejk.html
If you are interested in getting my issue, please send me a mail to info@evalutz.com
and I can send you further details.
*****************************************************
Still have some signed autograph cards from my modelling tour 2009, if you want to have one, just drop me a line with your address, I will send world-wide!!
autograph card
******************************************************
follow me on facebook:
eva lutz official fansite
******************************************************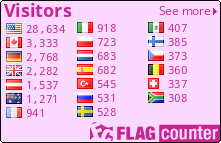 MAGAZINES
2013 GLAM JAM Magazine Bikini heaven July 2023, pictorial with Mike Prado
2011 PLAYBOY CZ, issue March 2011: cover, pictorial, centerfold
2010 STARK Business and lifestyle magazine Autum 2010
2010 BREJK Slovakian Magazine, issue October 2010, cover, pictorial
2010 Playboy CZ Magazine Shoot (for television)
2010 Lingerie Main-Lingerie-Catalogue for Beate Uhse,
www.Pabo.de
2010 C-HEADS FASHION MAGAZINE - ISSUE 20 - Pages 92-94
2010 STERN-VIEW, issue February, view.stern.de
2009 eXposure online magazine issue #11
2009 FHM Germany Magazine
2009 ORION Lingerie Catalogue 2009/2010,
www.orion.de
2008 FHM Germany
2008 Biggest Car-tuning catalogue "D&W" in Europa 2009
2008 Magazine Biker's News 03/08
2007 Poster of me in Magazine Biker's in Austria 5/07
2007 Picture of me in Penthouse Germany 12/07
2007 Me on the cover of fighters Magazine 12/07
CONTEST WINNER/TITELS
2011 Playmate of the month march 2011 czech Playboy
2010 Pokercenterfolds.com calender girl: Miss July 2010
2010 Austrian football community OÖ-Liga: WM-girl 2010
2010 VIENNA online news site: girl of the month May 2010
2010 VORARLBERG online news site: girl of the month May 2010
2009 Miss Dessous 2009 - 2nd winner
2009 FHM Germany: dreamgirl: Top 5
2009 MISS DESSOUS: 2nd winner
2008 FHM Germany: girls next door: Top 100
BOOKS
2013 Manfred Baumann sexy camera work
2010 Userguide CANON EOS 7D of Holgar Haarmeyer
2009 Photoshopbook of Stefan Dokoupil: "QUICK & DIRTY" P.1
2008 Shooting with André Brito for his upcoming book
2004 Pictorial in the book of Hans Molnar