Hello Model Mayhem,Welcome to my world!!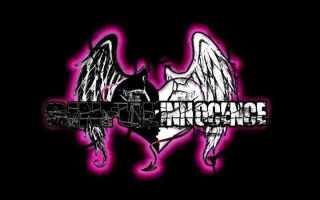 Want to see more of me follow me
Instagram SinfulInnocence1
www.Facebook.com/SinfulInnocence1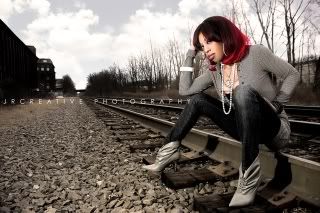 A lil something about me.........
My name is Tiana, but i'm known as Sinful Innocence,I am a ambitious , determined, tattooed,African American, Colombian and Native American(mom is African American and Colombian, dad is Shakori/Cherokee Indian) freelance model and entertainer from Ma, who's going to break into the Industry, or at least have fun getting there.......I dream of changing the worlds perspective on tattooed women& achieving recognition for my talents as a Featured Performer & Glamour Model.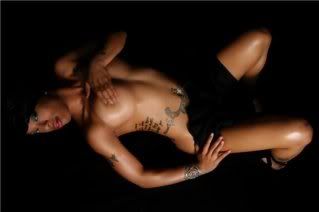 I have 30 tattoos and counting but my look is still very versatile........ I love being in front of and behind the camera. I'm professional, creative, punctual and easy to work with, very outgoing, fun, and most importantly very hard working. I'm not a flaker, very focused, and fun, I have no problem shooting in public! send me to a supermarket in a leotard, I don't mind! I can rock out any shoot..... i put 110% and do wateva need be to get that perfect shot.
I am not starting out , I am a professional model who knows how to pose, pull facial expressions and use my body in front of the camera.
I am looking for glamour shoots, withsome possible playfulness thrown in that i can use for magazines, cards, websites and more. You will be credited.
**I still shoot nudes, but NO open crotch shots....and not for TF MUST be Paid/Print!!!
**If you feel you cannot disclose a reasonable amout of details pertaining to the shoot or can not get me my images within 2 weeks pls do not contact me to shoot.
I shoot the following Tf for Tear-Sheet
~Urban eyecandy/glamour
Anything else please ask about my reasonable ratrs
If you would like to work with me please send shoot details, compensation,schedule location etc.
I have a
reliable vehicle
and am willing to travel to Conn,Ny,NJ,NH,RI,PA and all throught Mass.......I have no problem traveling farther as long as travel expenses are paid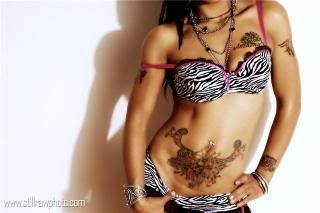 What to Expect from me
*I am always early for shoots
*I do my own make-up and styling for my shoots
(But love getting it all done as well!!!!)
*I have tons of props and accesories
*I Confirm our Shoot the Day before
*0% diva attiude
*150% Commitment and effort to get that
perfect shot.........
*Also if we' ve never work together I do bring an escort for my comfort he knows what to expect and stays out the way....
Lets Callborate.......
MUAs, stylists,photographers, and other models interested in working with me feel free to send me a message or e-mail to SinfulInnocence1@gmail.com *SERIOUS INQUIRES ONLY!*
Also pls leave a tag or a comment before sending a friend request......This isnt myspace, im not on here to be jus another profile on someones friends list, im lookin to network and get to kno others in the industry.......