US (lbs/inches)
Metric (kg/cms.)
Details
Height:
5' 7"
Weight:
115 lbs
Bust:
34"
Waist:
24"
Hips:
36"
Cup:
B
Dress:
2
Shoe:
6.0
Hair color:
Brown
Hair length:
Long
Eye color:
Brown
Ethnicity:
Other
Skin color:
Olive
Shoot nudes:
No
Tattoos:
n/a
Piercings:
n/a
Experience:
Experienced
Compensation:
Depends on Assignment
Genres:
n/a
Info
Last activity:
Aug 06, 2014
Joined:
Oct 03, 2007
Jenn O

Female
27 years old
Kaneohe, Hawaii, US
Online Portfolio

Mayhem #532195
Model
MM URL: http://www.modelmayhem.com/jennjam
About me
Hey, I'm Jenn.

*Relocated to Hawaii*

I'm 25 years old, living in glamorous Woodbridge, VA.

I am willing to travel, with the exception that all expenses are paid. Gas prices is outrageous now boo, feel me?

I'm no longer shooting TFP/CD, unless the photographer is amazingly rad, TIVO's The Office, or makes insane sandwiches. It never hurts to ask though, so send me a message. My rates are very reasonable and also available upon request.

I love creative ideas that will step aside from the ordinary conventions, so any ideas that you may have for a shoot-I'm open to hear. (Unless it involves putting a gas mask on my face. That's not creative, it's unusual.)

Right now I am not interested in shooting any nude, bondage, fetish, sexy time, body painting, etc...unless I am dating you. (That's not a proposal, however.) Thanks for the offers, though.

I will also bring an extremely intrusive escort with me to every shoot.

If you want to work with me or just shoot the shit, send me a message on here or an email at jnodeay@hotmail.com-which is usually way more efficient.

-Jenn


P.S. anyone who has to question my bio shouldn't be working with me in the first place. i have an extremely dry sense of humor, so it'd be no fun for you anyway. And here I am thinking 'glamorous Woodbridge, VA' would be a dead giveaway....
Credits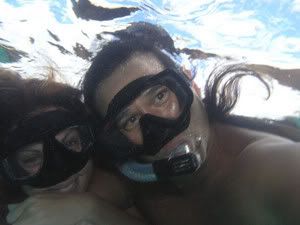 Lists




Friends


Jenn O has 896 friends.