***NOW BOOKING IN SOUTHERN CALIFORNIA***
I began shooting in high school in my hometown of Sacramento, CA. I traveled to Philadelphia, PA to earn my BFA in photography from the University of the Arts in 2011. I've worked with many talented models, MUAs, photographers, creative directors, and artists on both sides of the country, and now reside in Los Angeles.
My main focus is fashion/editorial, but I occasionally will shoot more creative, fine art projects.
For more information about booking & rates e-mail me at
booking@kellywebbphoto.com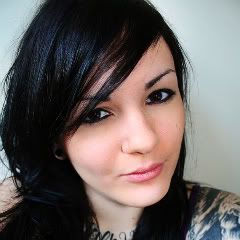 [me]
PUBLICATIONS
2013
The Petite Alternative, January Issue
Giuseppina Magazine, January webitorial
2012
Le Purr Magazine, December Issue
Classy Keen Magazine, December Issue
Sugar Heart Magazine, November Issue
Parfait Magazine, November Issue
Vintage Vixens Magazine, October Issue
Decibel Magazine, October Issue/No. 96
Sugar Heart Magazine, August Issue
The Petite Alternative, April Issue
Inked Girls Magazine, March/April Issue
2011
"The Photography of Kelly Webb," Online Interview, fixemagazine.com
"Exposed: The Contemporary Nude," 1605 Gallery Catalogue
2010
"My First Inked" Inked Magazine, December

MODELS
Adam Tyler Murray #1924571
adrian louise #106046
Aniston #2664646
BELLA SOUL #1782335
Chelly #2151977
Dana Nancy #2250998
Hannable Lector #1432134
Jane Shrapnel #2552455
Jay Gambit #1739703
lady-lazarus #1533783
Luxlee #2793339
Miss Scarlet Storm #740251
NiKKi DoLL #2421805
Nikki Malicious #447461
SailorMary #1926186
Sara Rae Indan #1405975

MUAH
Bambiface #2116851
DeVillain #486345
Katlyn Bosnich #887906
Melissa Mae #2520024

PHOTOGRAPHERS
Diana Hamm #1887500
JeremyKo Photo #1459069
JL Joseph Beaulieu #1756351
Katastrophic Studios #2214795
Number 5 Studio #814974