Hi. I'm Danny Stygion. I'm a published fetish photographer, graphic designer, and editor of Sinical Magazine. I'm based near Houston, TX. I have been shooting for 10+ years.
I'm open to trade shoots with models for content that can be used for Sinical Magazine.
Travel Date:
Las Vegas/Los Angeles - March 7th-March 13th, 2015.

Facebook photography fan page:
http://www.facebook.com/dannystygion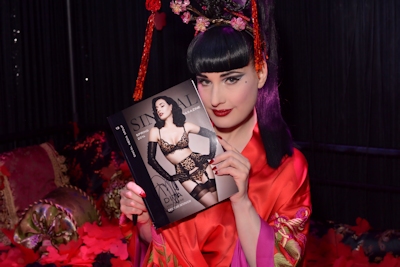 "Sinical Magazine looks great." - Dita Von Teese
Join Sinical on Facebook at
http://www.facebook.com/sinicalmag
Follow Sinical on Twitter at
http://www.twitter.com/sinicalmag
Follow Sinical on Tumblr at
http://sinicalmag.tumblr.com
Ludella Hahn #240525
Kendra James #23585
Angela Ryan #368
Veronica Gomez #519568
Isabel Perez #2598853
Amber DeVille #474479
Siouxsie Monroe #633820
Courtney Crave #371423
Sabrina Sin #40848
Deanna Deadly #377063
Hollis Ireland #588710
Roxy Vandiver #1134974
Brenda Johnson #1925028
Domina Shannon #344631
Lady Malice #1023724
Leslie van Lovelace
Portia Surreal
Polly Glamorous
Southern Candy
Amanda Demon
Bat Cave
Marquis Magazine [No.31]
Skin Two Magazine [No. 45]
NylonZine [No. 41]
Sinical Magazine [No. 1, 2, 3, 4, 5, 6, 7, 8, 9, 10, 11, 12, 13, 14]
Houston Press
FIXE Magazine Interview -
http://www.fixemagazine.com/post.php?postid=4311
NFL/Hungry Man Commercial Shoot