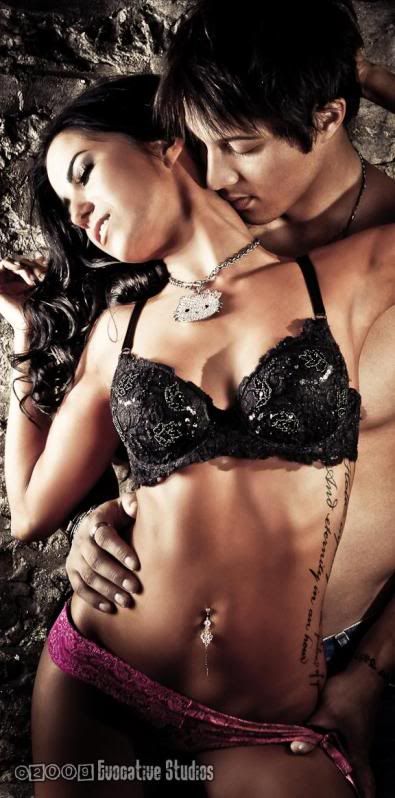 www.facebook.com/shawnnakitty
www.myspace.com/brassknuckleboo
The name is Shawnna Remi Sharmaynne.
I was born on February 9th, 1987 in Paris.
I am a gorgeous mix of French, Indian, Irish, German, Korean, and Portuguese.
Im 5'4 and a solid 97lbs.
My current interests are modeling, vocal performance, dance, art, travel, MMA, designing my glamour line, knowledge on imports, working out, and making that money.
I am currently seeking paid assignments, although I will do limited TFP/TFCD shoots..
Please get in contact with me if you are interested and we can go from there!
Please give me at least 2 weeks in advance for scheduling! thank you!
Project Interests:
♥ Glamour
♥ Lingerie
♥ Pin-up
♥ Sport
♥ Fitness
♥ Swimwear
♥ High Fashion
♥ Casual
♥ Promotional
♥ Print
♥ Editorial
♥ Hair/Makeup
****WILL NOT DO NUDE****
Travel:
I am willing to travel with expenses paid. This includes anything further than 30 miles from the city of Las Vegas, NV.
Compensation:
♥ 2HR MINIMUM ON ALL SHOOTS
BASIC TEST SHOOT | $100/HOUR |
FASHION | GLAMOUR | $100/HOUR |
SPORT | FITNESS | $100/HOUR |
LINGERIE | SWIMSUIT | $125/HOUR |
IMPLIED | $150/HOUR |
FASHION SHOW | $100/HOUR |
Make-up & Hair Time is Included.
PROMOTIONAL | $25-40/HOUR |
If you want to shoot a half/full day we can negotiate..
TFCD: I am up for shoots that I find will benefit the photographer, as well as myself. As with any model, I would prefer paid work, but contact with your thoughts and ideas and we'll see if we can work something out!
****When contacting me regarding a possible assignment, please include as much detail as possible in the beginning. Please let me know when, where, how long, contact info, and all the other little things like hair/makeup, clothing, etc.. I have a very busy schedule and details help me out a lot. Thank you, this will save us both time!****
IF YOU WRITE ME AN EMAIL PLEASE DO NOT TAKE OFFENSE IF I DO NOT RESPOND RIGHT AWAY.. I AM A VERY BUSY GIRL AND I TRY MY HARDEST TO REPLY BUT SOMETIMES IT TAKES ME A WHILE TO GET TO IT!
Thank you for viewing my page ♥
************************MUCH*LOVE************************
OTHER WEBSITES
TONI MODELS #7553
WE SELECT MODELS #2825
MODELGRAPHY #804062
ONE MODEL PLACE #152037
BABE WAREHOUSE #3490
IMODEL #12108
AMERICAN MODEL #807485
VENUS MODELS #827
SMS SPACES #247957
****PHOTOGRAPHERS****
Peter Brightman
Molly Lancaster
Rich Figueroa
#577248 Chad Mueller
#736264 Scott Federhofer
#630047 Michael Dowling
#296204 Tim Miller
#129711 Travis Lawrence
#331838 Kevin
#1010119 Aaron Bievenue
#1478707 Mike Kelley
#586634 Robert Back
#889870 John Frame
#714725 Neil Valli
Tommy Walker
Lawrence Bryant
****MODELS****
#448509 J.C. Sibala
#1184368 Ashley Holloman Gutierrez
#714786 JohnPaul Matteucci
#1167888 Glen Diekemper
#827183 Mandi Haymaker
#531955 Anthony Vandiver
Chris Shanks
Lori Thompson
Sarah Estoque
Elizaveta Willmann
Michelle Ksir
Kristin Essary
****MUA****
#383876 Tiffany Spooner
****HAIR STYLIST****
#781942 Allison Elder
Dominic Bertani
****WORK****
MMA-
"Ring Girl" for TapouT June 2009
STRIKEFORCE "Lawler vs Shields" TapouT Mag Model June 2009
MMA Worldwide Magazine August 2009
ULTIMATE MMA Magazine December 2009
AUTOMOTIVE-
Performance Auto & Sound Magazine 2009
Full Throttle Magazine May 2009
Metro Cycles Calendar Model 2010
Chicago Dubs & Dimes Custom Car Show Model June 2009
The Biking Life Magazine August 2009
SHOWS-
ED HARDY Fashion Show Runway Model July 2009
LAUNCH of "Threaded Bones" Fashion Show July 2009
Club Home "Threaded Bones" VIP Fashion Show September 2009
PROMO-
MLB All-Star CELEB Poker Tournament w/Cole Hamels for Charity July 2009
Anheuser Busch Promo Event w/Blue Model Mgmt July 2009
HouseOfStyle St. Louis #9 "Pin-up & Paparazzi" May 2009
NUVO "7 Deadly Sins" in Bodypaint at EXO October 2009
Red Bull Promo Event w/Blue Model Mgmt October 2009
Bud Light Promo for Lohr Dist. November 2009
Jamie Foxx "Foxxhole" LIVE radio broadcast November 2009
XG Ad Agency Promo Event December 2009
TrampStamp Chopper Gear Promo w/XG Advertising December 2009
Nelly's Black & White Ball December 2009
Anheuser Busch Promo at Hyatt Regency December 2009
The Bartender's Charity Ball December 2009
Bad Santa Promo at Pepper Lounge December 2009
X-Rated Fusion Liqueur December 2009
Grand Opening Fusion Night Club Promo Event December 2009
Red Hott Thursdays Promo at Lure January 2010
Saint Louis Auto Show Promo January 2010
Harley Davidson Divas Promo Event January 2010
Mardi Gras Promo w/Lohr Distributing February 2010
Land Shark Lager Fin Zone VIP Event February 2010
SPOKESMODEL-
Threaded Bones Model April 2009
Perfection Model 2009
TrampStamp Gear Model December 2009
MAGAZINES-
The Biking Life Magazine August 2009
Sex Appeal Magazine Cover September 2009
Urban Ink Magazine April 2011
WEBSITES-
http://www.ThreadedBones.com/
http://www.EvocativeStudios.com/
http://www.MetroCyclesInc.com/
http://www.BlueModelManagement.com/
http://www.TheBikingLife.com/
http://www.ToniModels.com/
http://www.wdimodels.com/
http://www.Xg-Ad.com/
http://www.TrampStampGear.com/
http://www.LuckysPerfection.com/
http://www.MyGRide.com/
http://www.TalentHunter.com/
http://www.WeSelectModels.com/
http://www.OneModelPlace.com/
http://www.ModelGraphy.com/
http://www.BabeWarehouse.com/
http://www.iModel.com/
http://www.AmericanModel.com/
http://www.VenusModelsOnline.com/
http://www.MuseCube.com/
http://SMSspaces.SuperModelScouts.com/