Hello, and thank you for taking an interest in my work.
My name is
Lance HaunRogue
, and I have been a professional artist since 1990.
I have worked in many areas of art, including, traditional animation, video game art direction, product and toy design, print media, illustration, comics, children's books, web design, film & video production and tattooing.
I am also a writer and musician.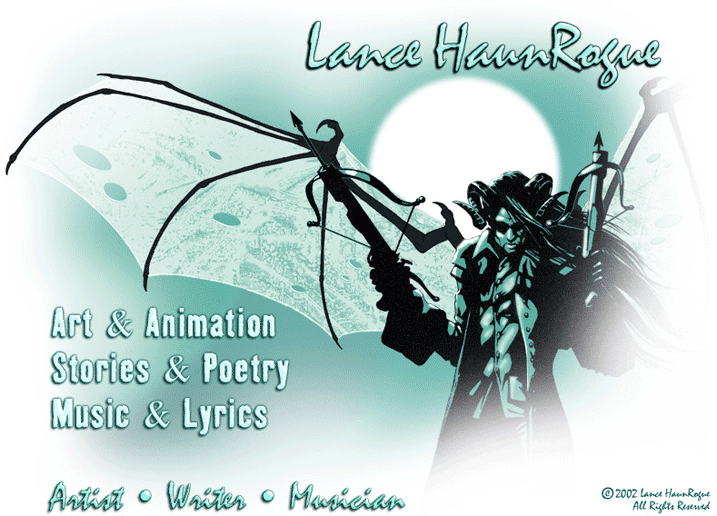 My goals are many, and my production schedule reflects that...
I have many projects ongoing... which leads me to MM.
I am mainly a realistic, fantasy artist, with a focus on the human form. I am a story teller and an entertainer at heart, and my goal is to strive for realism, beauty and escapism in the images and worlds that I create.
I will be needing models for reference for some ongoing projects that I am working on, which include: Fine Art Print Sets; Calendars; Product Design & Character Reference for Graphic Novels.
I have my models sign a non-disclosure and a release form, which states that I can use your photos and that you will receive credit on any published artwork generated from your likeness, and I will have to have some form of picture I.D. on file to prove that you are at least 18 years of age.
Many of these projects will require frequent reference material for poses with character consistency - so the work will be ongoing if it works well between us.
Please contact me if you will be in the San Diego area, or have an interest in working with me:
haunrogue@hotmail.com
I am in the process of re-doing my website, but my old site is here:
http://www.roguecreations.com/lance
Thank you if you made it through that long read!
Cheers...